Alison Friend's gorgeous illustrations of Little Rabbit in Little Rabbit's Big Surprise got me inspired to create a plushie of the character. During my travels of New Zealand's South Island, we stopped off at The Woolshed Canaan to enjoy some delicious ice cream and I took the opportunity to learn about needle felting.
That's right, folks! I needle felted a Little Rabbit and I've put together this tutorial post so you can make your very own too.
First off, I had a good long look at Alison's illustration of Little Rabbit.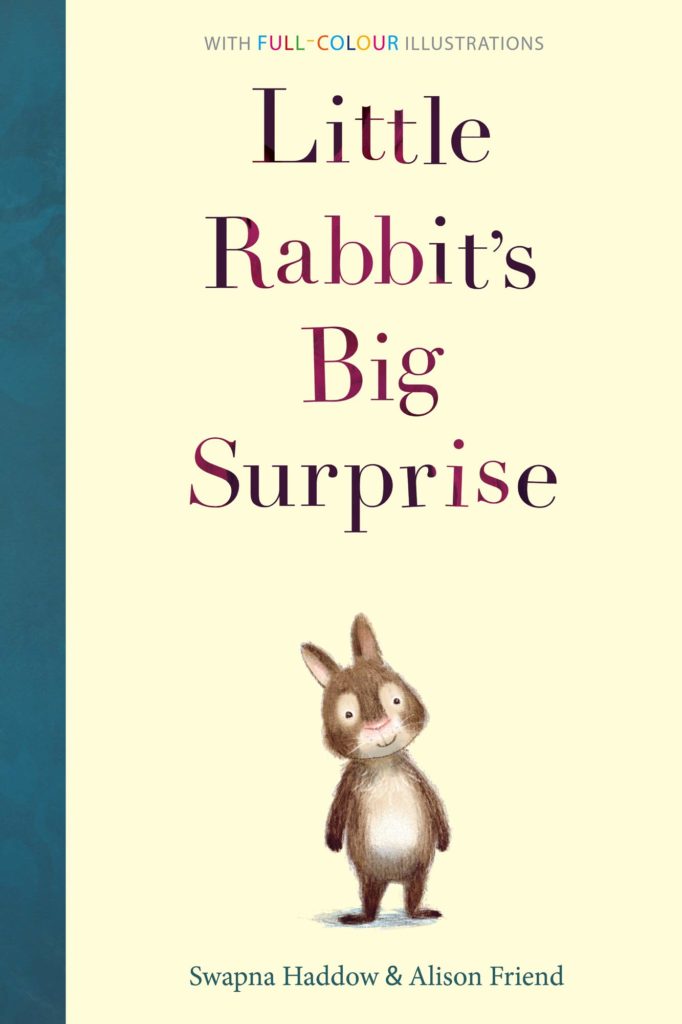 For ease of needle felting, she is essentially four colours: brown, white, with pink and black for features. I used merino wool but any sheet of wool will work.
To make a Little Rabbit, you will need brown wool, white wool, black wool and pink wool. You will also need a couple of felting needles of different gauges and an old cushion to lean on. (Trust me, it's not fun getting a felting needle in the thigh.)
Tear off enough brown wool to form the ball of the head and the tubular shape of the body. You will want to form the shape of the head and the body and I found this tutorial here really useful for perfecting the technique.
Essentially you are poking the felting needle repeatedly into the wool to create the shape you want. Use an old cushion to support your work and protect your knees and furniture from the needle.
Once I finished shaping the head and body, I used the same technique to place a white belly on Little Rabbit's body.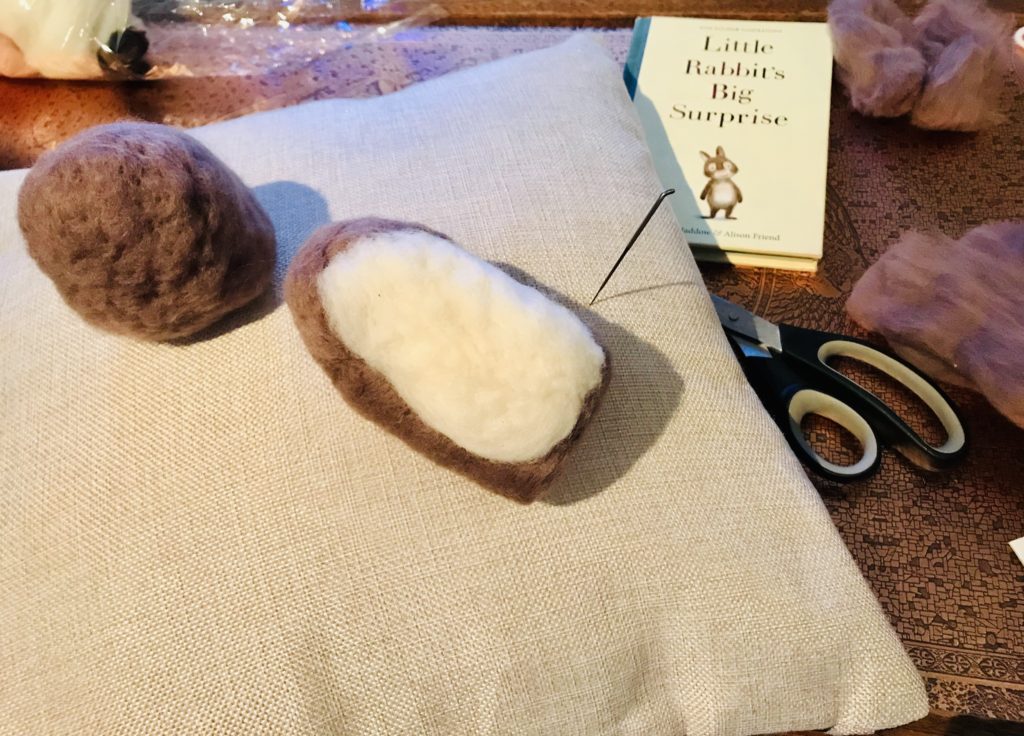 Next up, the features on Little Rabbit's face. You will want to switch to a finer felting needle to neaten up the features, using the same technique of pricking the needle into the wool repeatedly.
I finished by creating Little Rabbit's legs and ears, all the while using Alison's illustrations as a reference point and decided I wanted a seated Little Rabbit to sit alongside her books.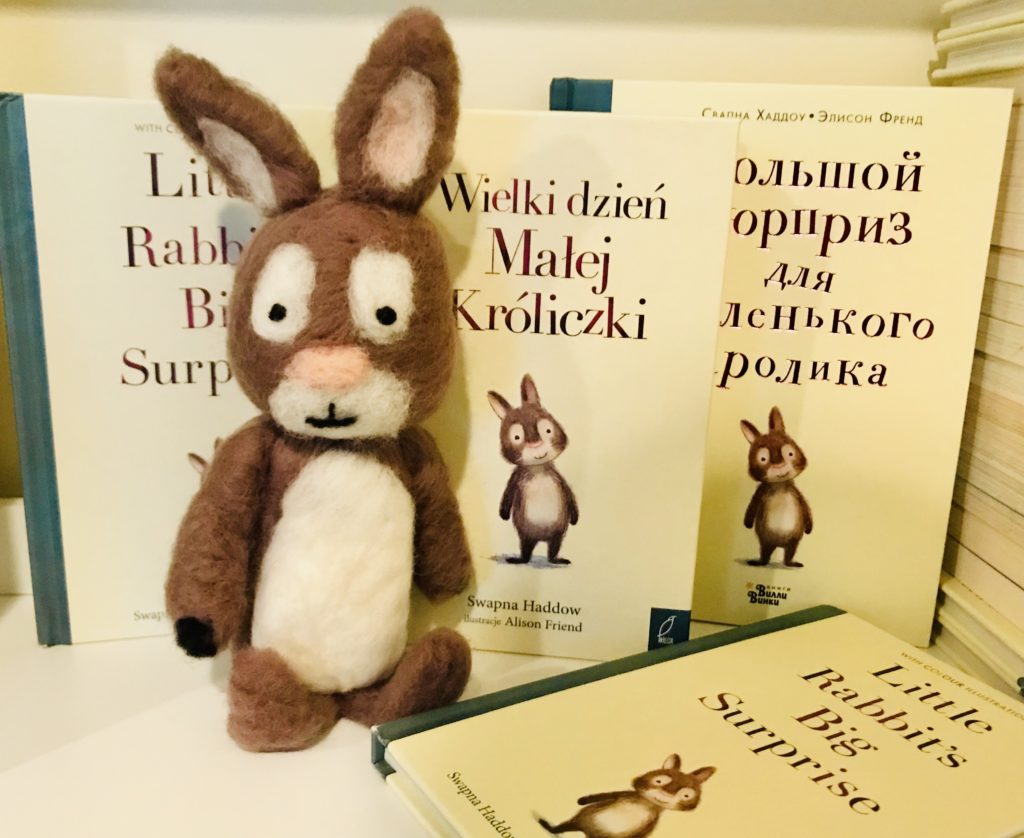 I hope you all have a go at creating your own Little Rabbits and if you do, please send in photos of your creations because I love seeing your work.