Ballet Bunnies:
Let's Dance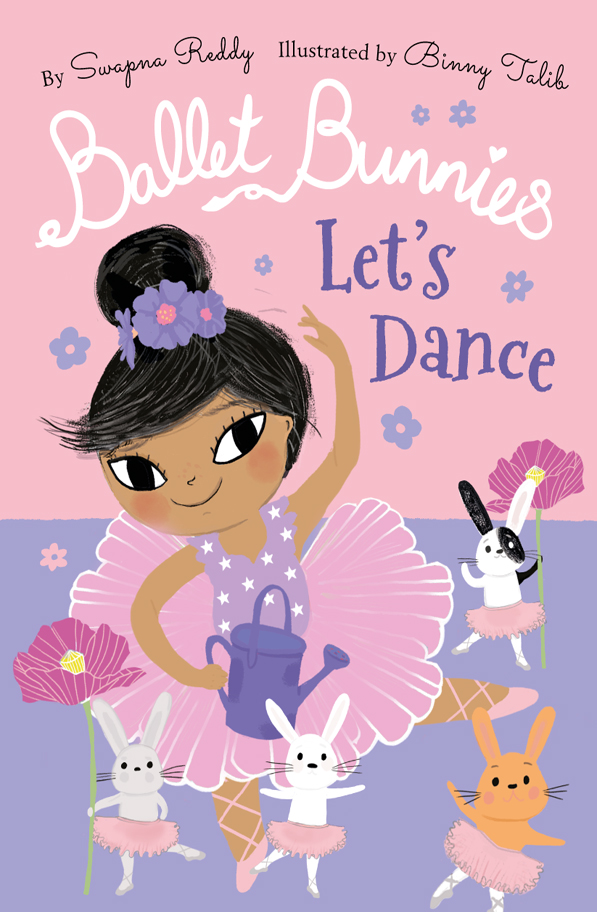 Millie was so pleased to meet the four little Ballet Bunnies hiding in secret at her ballet school.
The Ballet Bunnies use ballet shoes for beds, upside down cups for tables and secretly take the ballet classes with the humans. They have really helped Millie find her dancing feet.
With the gala show looming, Millie's going to need their help again. It's time for the Ballet Bunnies to step in and lend a paw!
The Ballet Bunnies series is written by Swapna Reddy, a pseudonym for Swapna Haddow and illustrated throughout by the award-winning illustrator Binny Talib.
Publisher: Oxford University Press
Date: June 2020
Illustrations:
Binny Talib
ISBN: 9780192774866