Today, I visited Halswell School as their brand new Patron of Reading. On this glorious sunny Thursday, I couldn't have asked for a warmer welcome from the pupils and staff of Halswell School, lead at the helm by their brilliant school librarian Zac.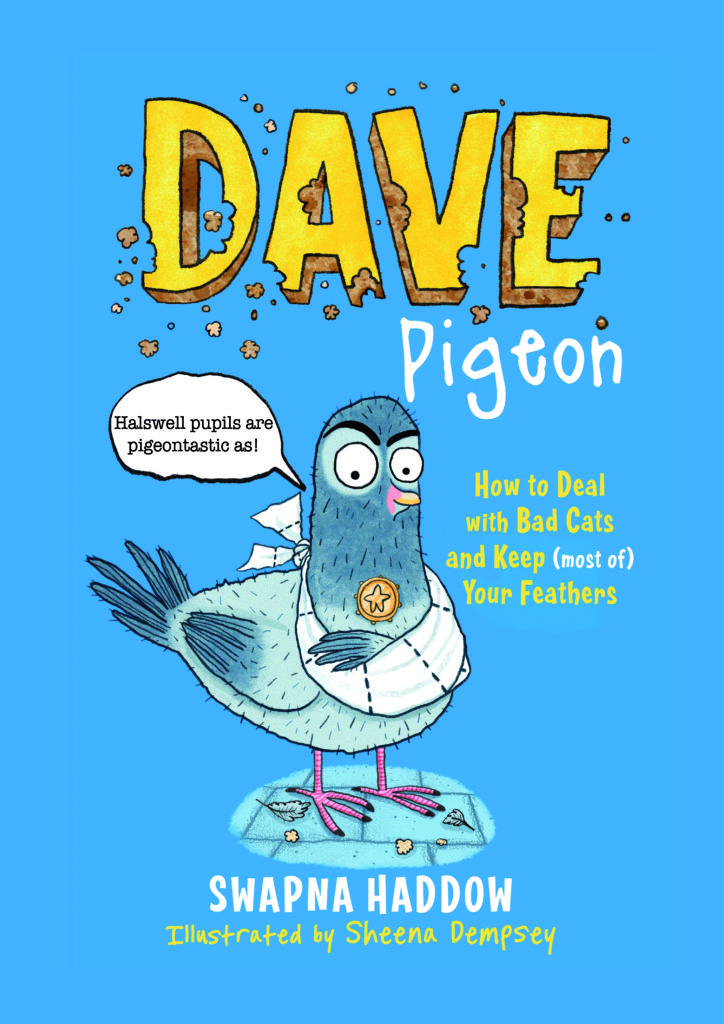 I introduced the pigeontastic Year 5 and Year 6 pupils to the Dave Pigeon series and our favourite feathery duo.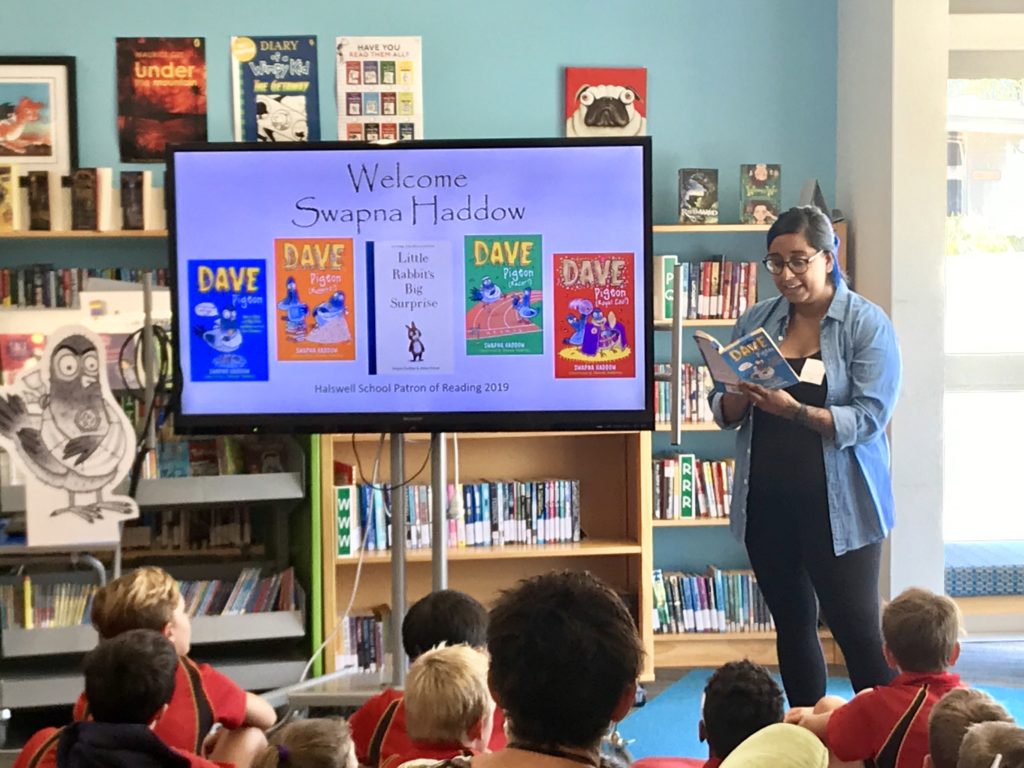 The pupils then helped me write a whole host of new Mean Cat stories; there was plenty of poo, a truck load of toilets and lots of massive fearsome potatoes.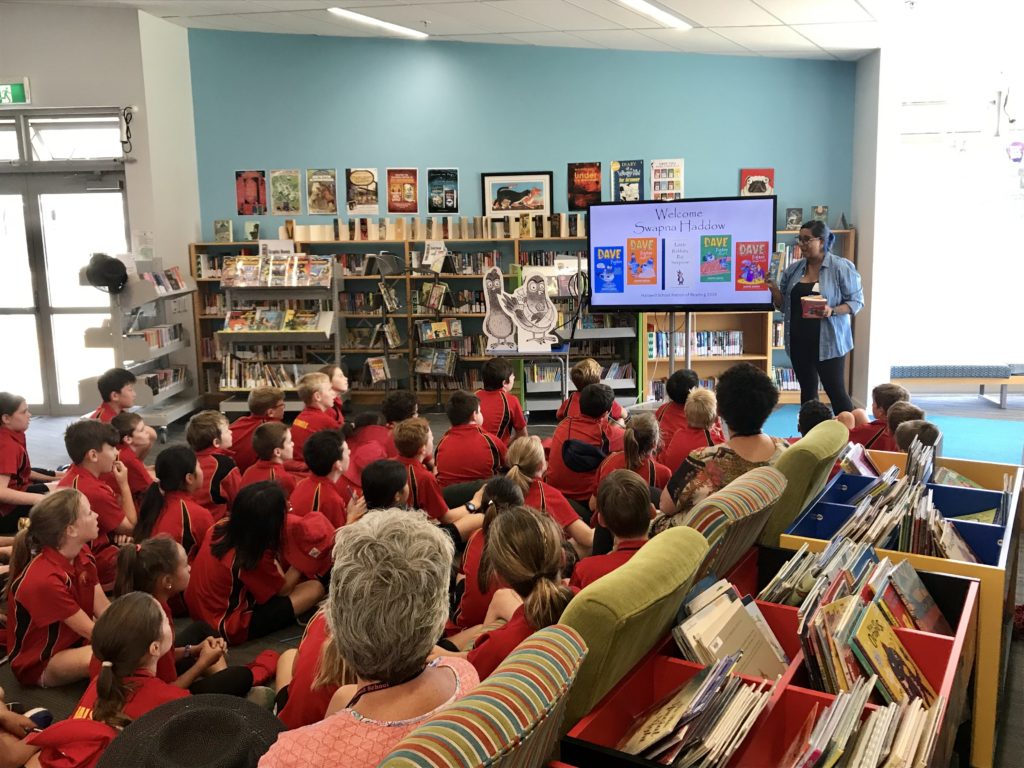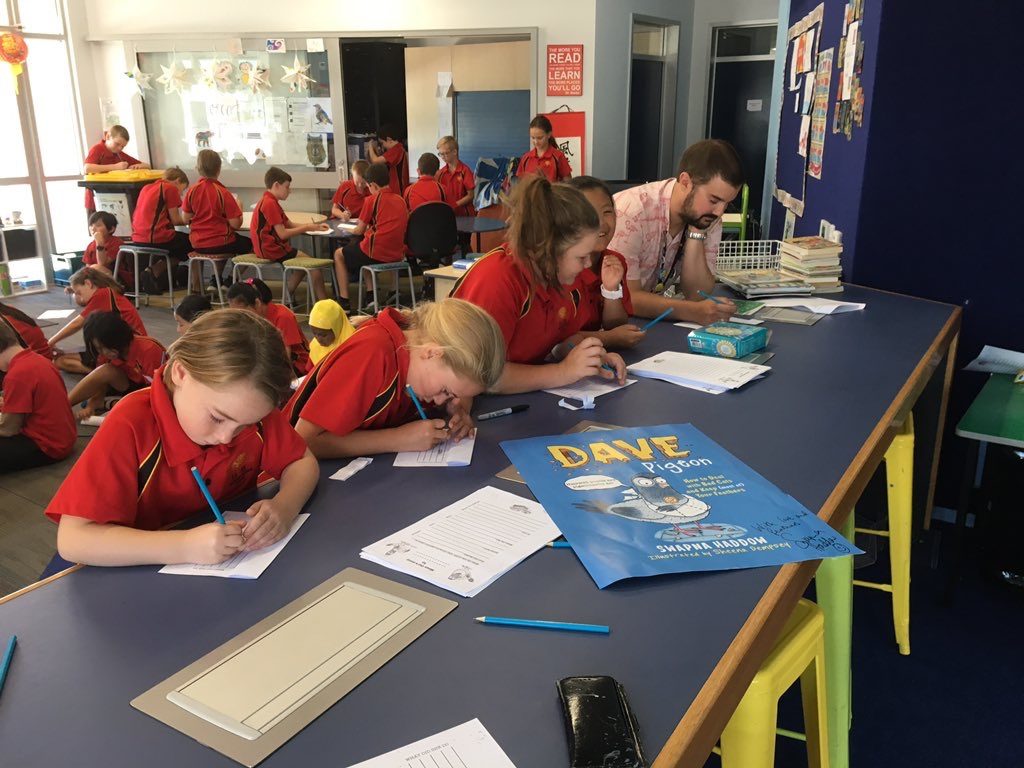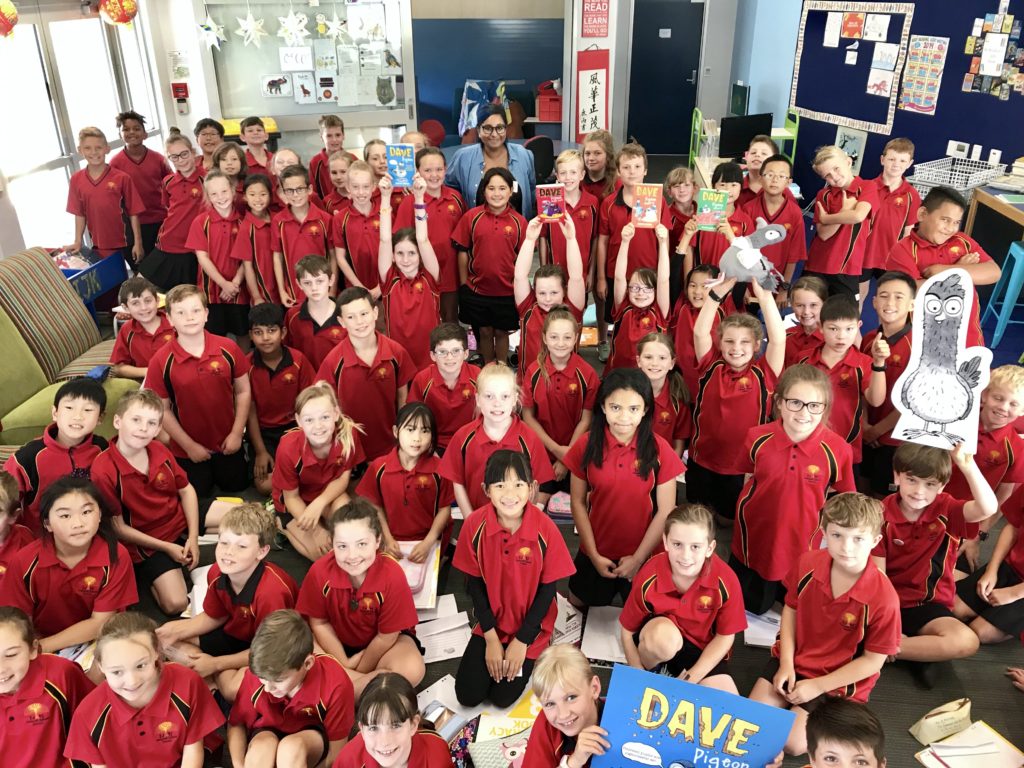 As part of my PoR duties I also contribute to the school's newsletters and today I gave the Halswell pupils my top tips for creative writing, which I thought I would share with you:
Swapna Haddow's Creative Writing Top Tips
I Spy
Always be on the look out for story ideas. A newspaper headline, a visit to a gallery, walking the dog, a swing across the monkey bars – inspiration is everywhere.
Carry a notebook
A notebook is the perfect place to jot down ideas. Keep it on you at all times – inspiration can strike at any moment.
Read, read, read!
With every book you read, ask questions. What was your favourite bit? And what didn't you enjoy so much? These questions will help you work out what you want in your own stories.
Enjoy
The most important thing is to have fun and enjoy creating your masterpiece. Remember to share your stories and ideas with friends and fellow writers.