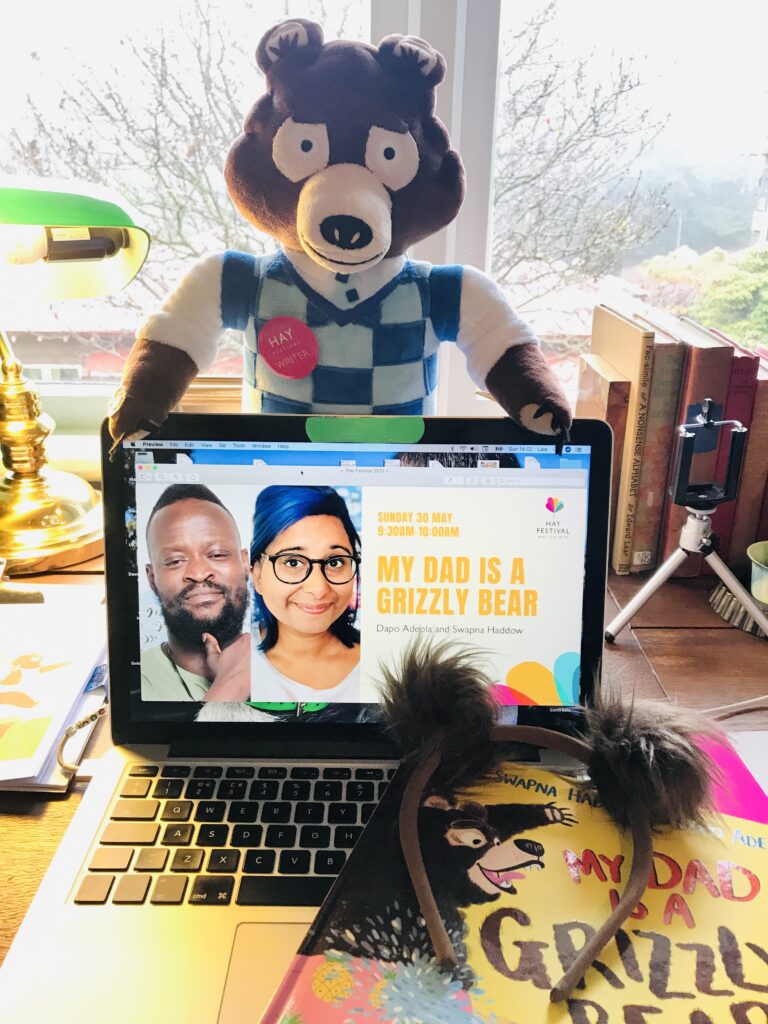 Today Dapo and I were bringing My Dad is a Grizzly Bear fun to Hay Festival. We read, we drew and we answered lots of questions from the viewers.
This was my first time at Hay and though it was not how I imagined, having dreamt of walking the bookshop-filled town on a lazy summer day for many years now, it really was still every bit as exciting as I thought it would be.
Thank you so much to Hay and to all those who joined us for fantastic event.