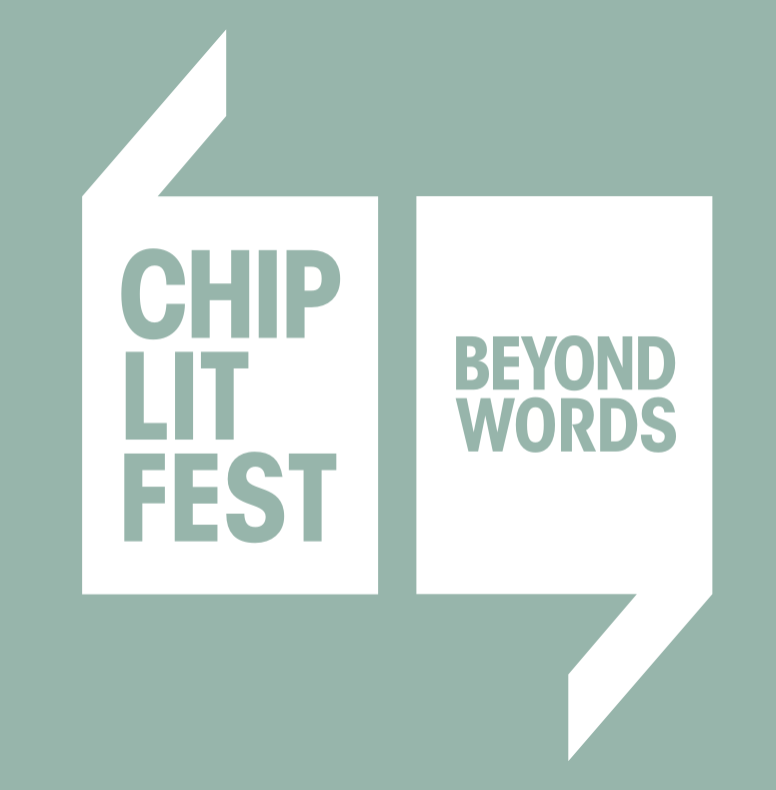 Dave Pigeon was off to the picturesque town of Chipping Norton for the Chipping Norton Literary Festival. As part of the festival, a day of school visits to more than thirteen schools in the local area is organised to make sure as many children in Chipping Norton get to enjoy the festival, regardless of whether they are able to attend the weekend activities.
Today, I was off to Enstone Primary school for the School's Day visits but not before an impromptu radio interview with Phil Mercer on BBC Oxford Radio, alongside fellow author John Dougherty.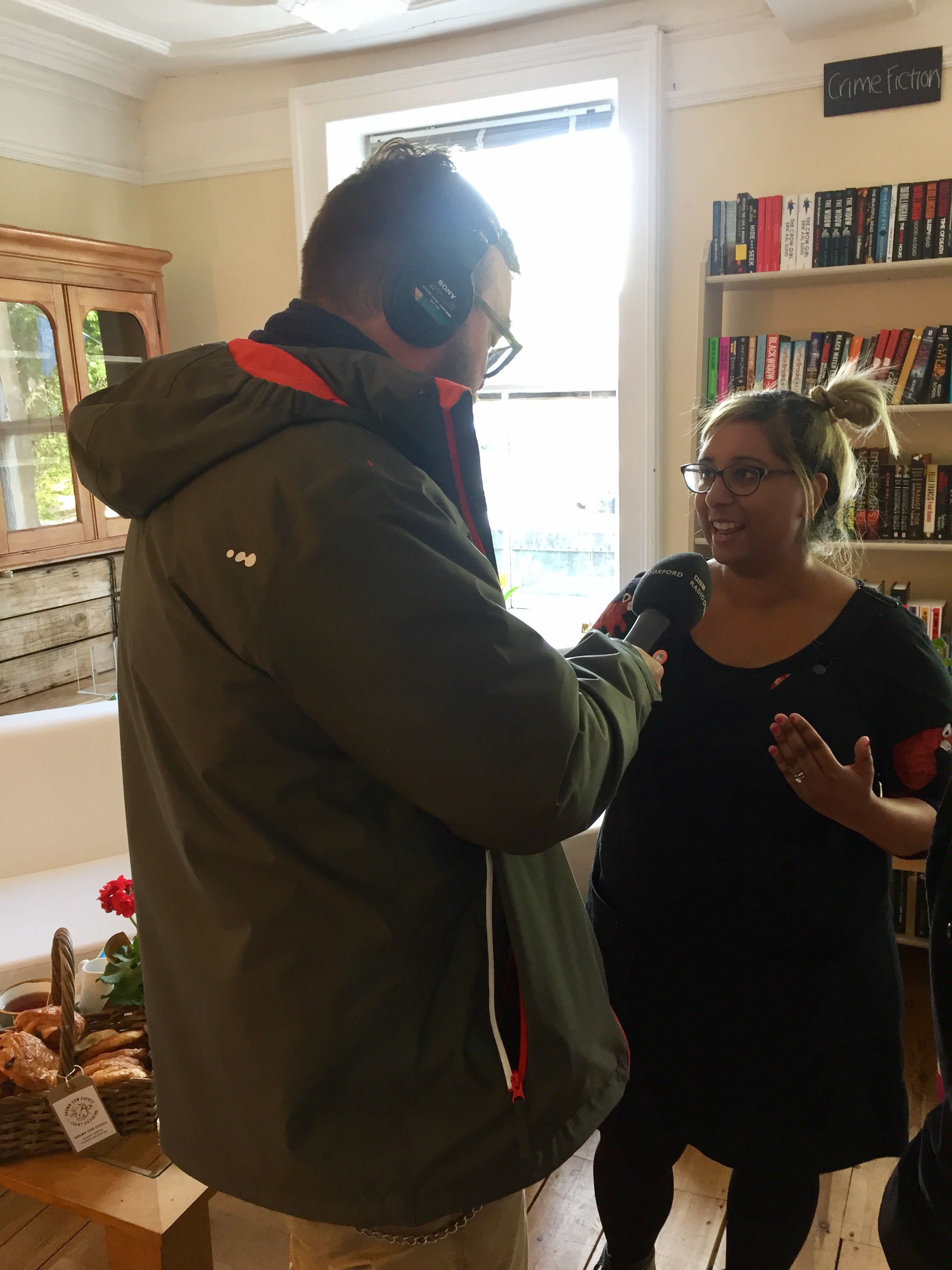 I reached Enstone Primary School and was greeted by the brilliant pupils of year one, two and three who helped me design posters for a lost Mean Cat and a brand new story of what happens to Mean Cat after she is catapulted out of a sun lounger.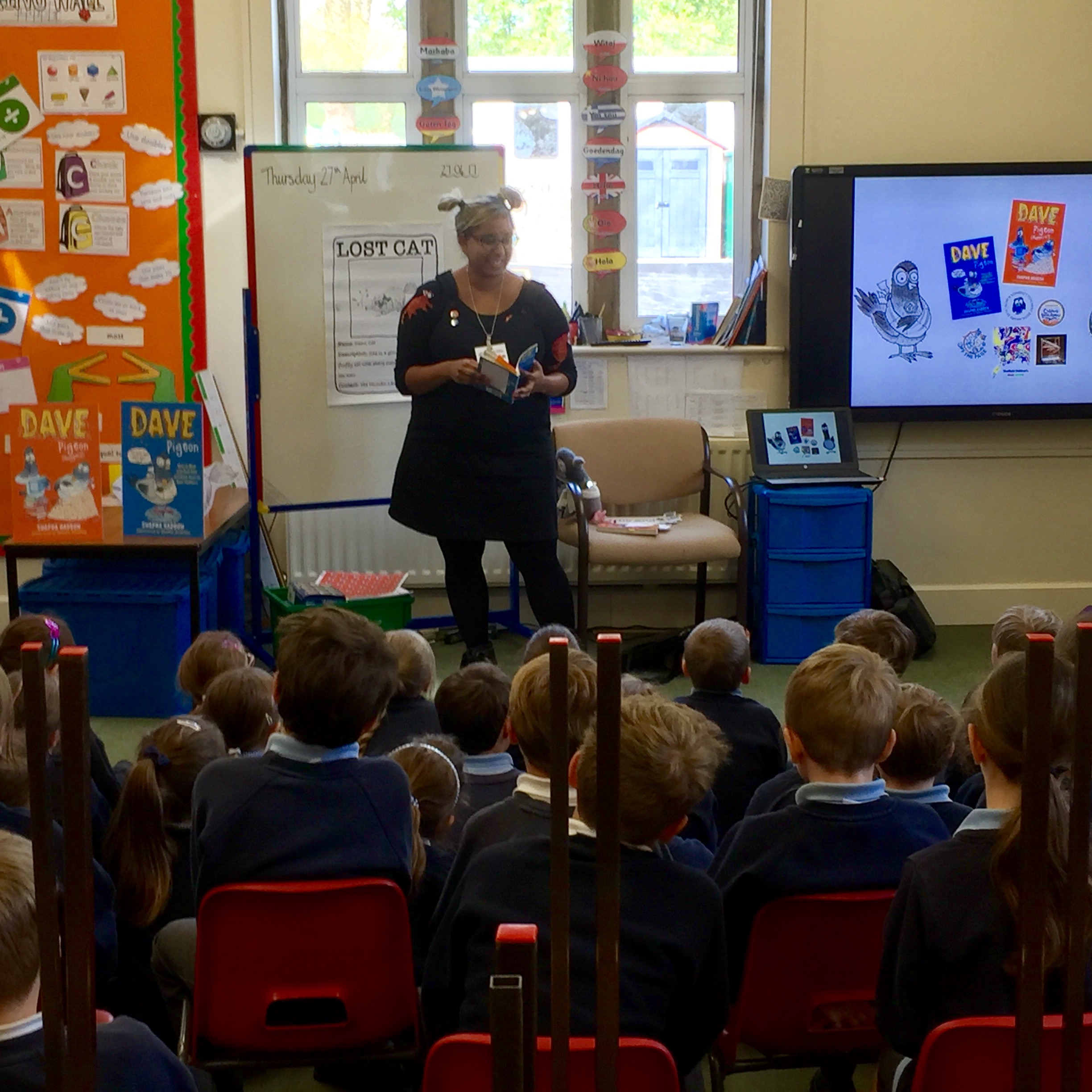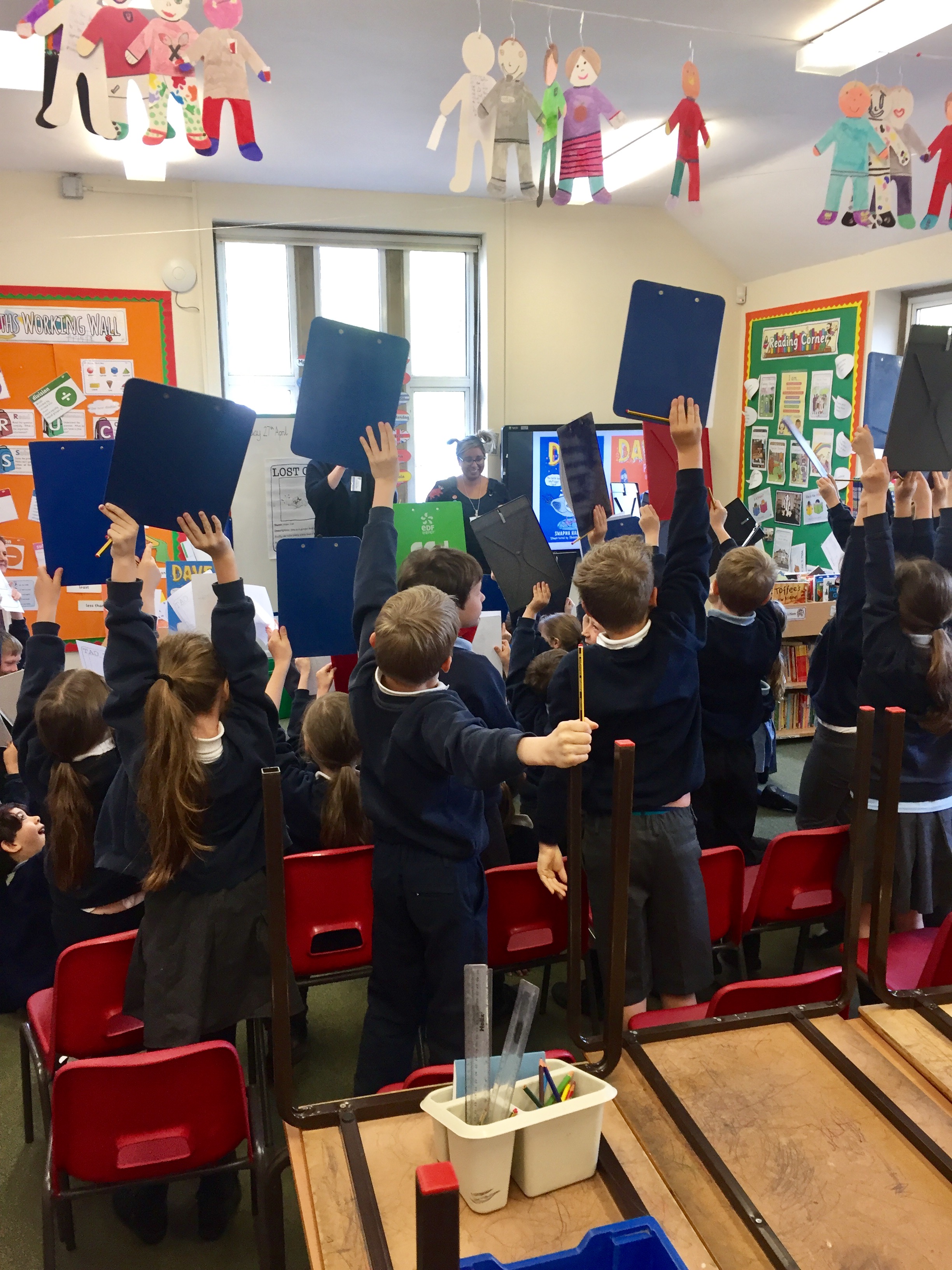 In the afternoon I met with the pupils of Great Tew Primary School. They were bristling with ideas for a new story and I met many talented budding illustrators as we all shared stories of different Daves we knew.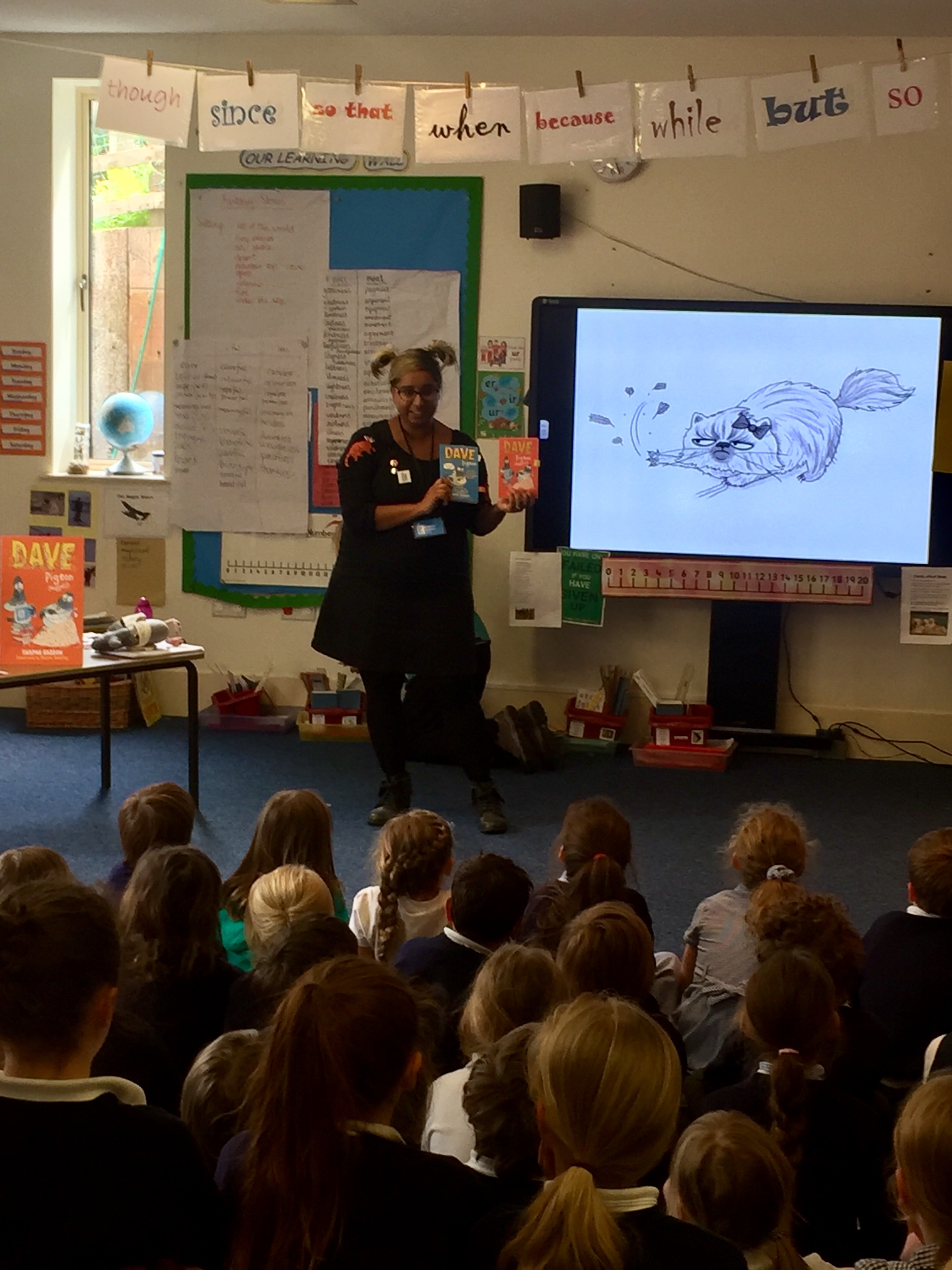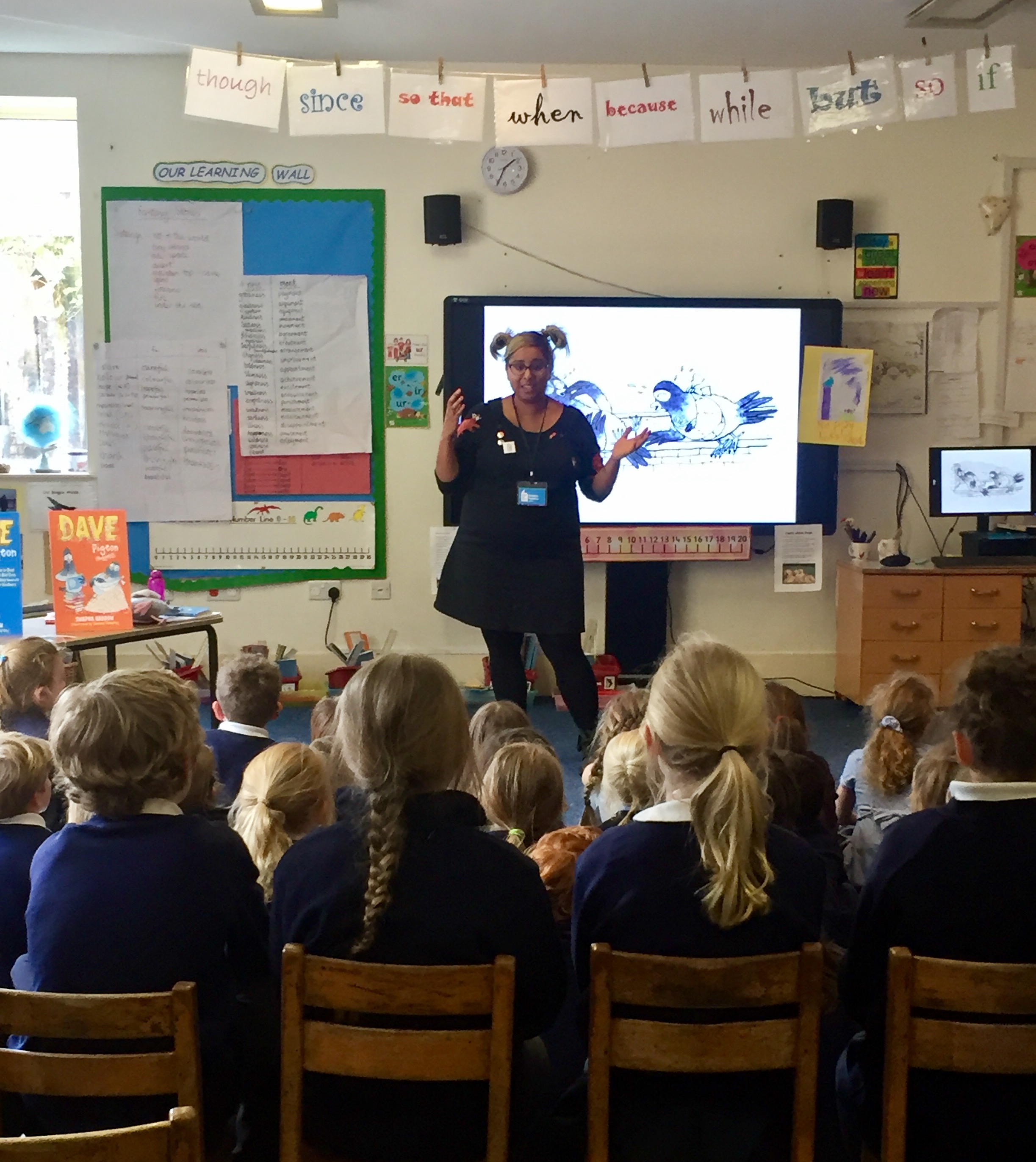 Thank you so much to the wonderful organisers of the Chipping Norton Literary Festival, including the brilliant Milly and Jenny. And a huge thank you to the staff and pupils of Enstone and Great Tew Primary Schools for making me feel so at home in your schools.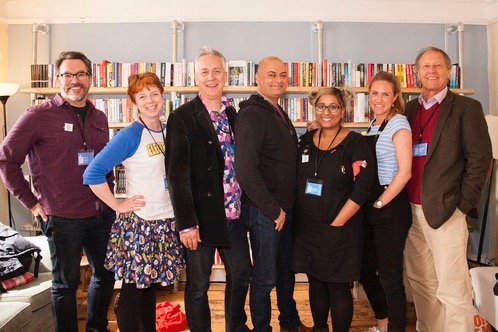 Photo (c) Jenny Aston, Silver Apples Photography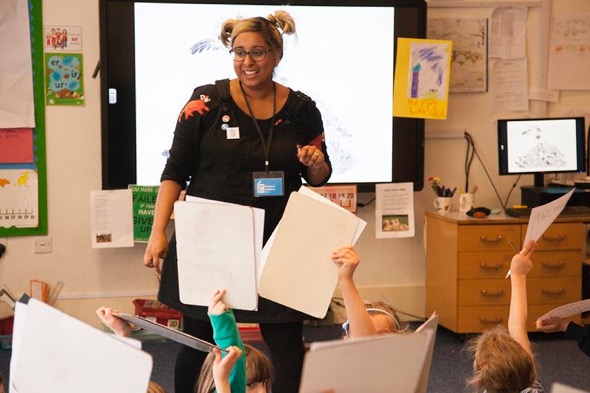 Photo (c) Jenny Aston, Silver Apples Photography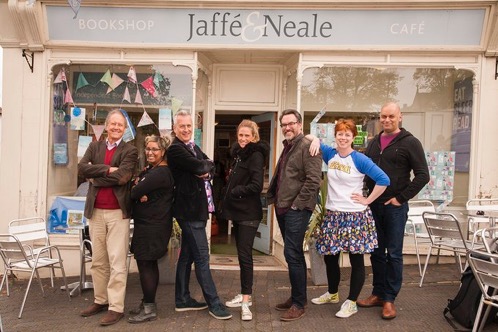 Photo (c) Jenny Aston, Silver Apples Photography