We were up in Leicester for the Leicester Libraries Our Best Book Award. Dave Pigeon was on a shortlist of fantastic books and we couldn't wait to celebrate all things books and libraries with the other shortlisted authors and illustrators.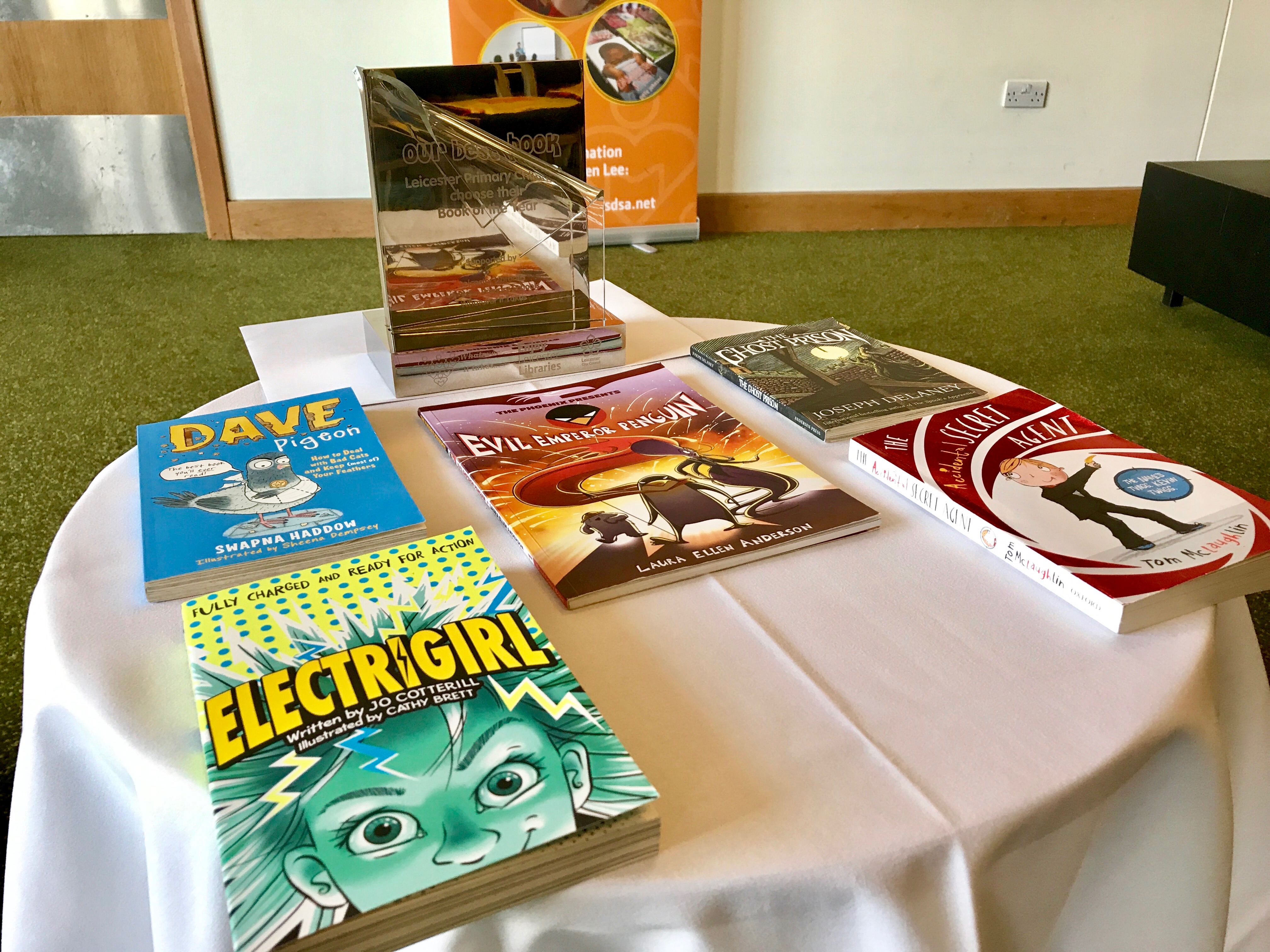 On the day of the event we were taken to the grounds of the Leicester Tigers for a huge event. We spent the first part of the morning signing more than four hundred bookmarks for all the children who were heading to the grounds for the award ceremony.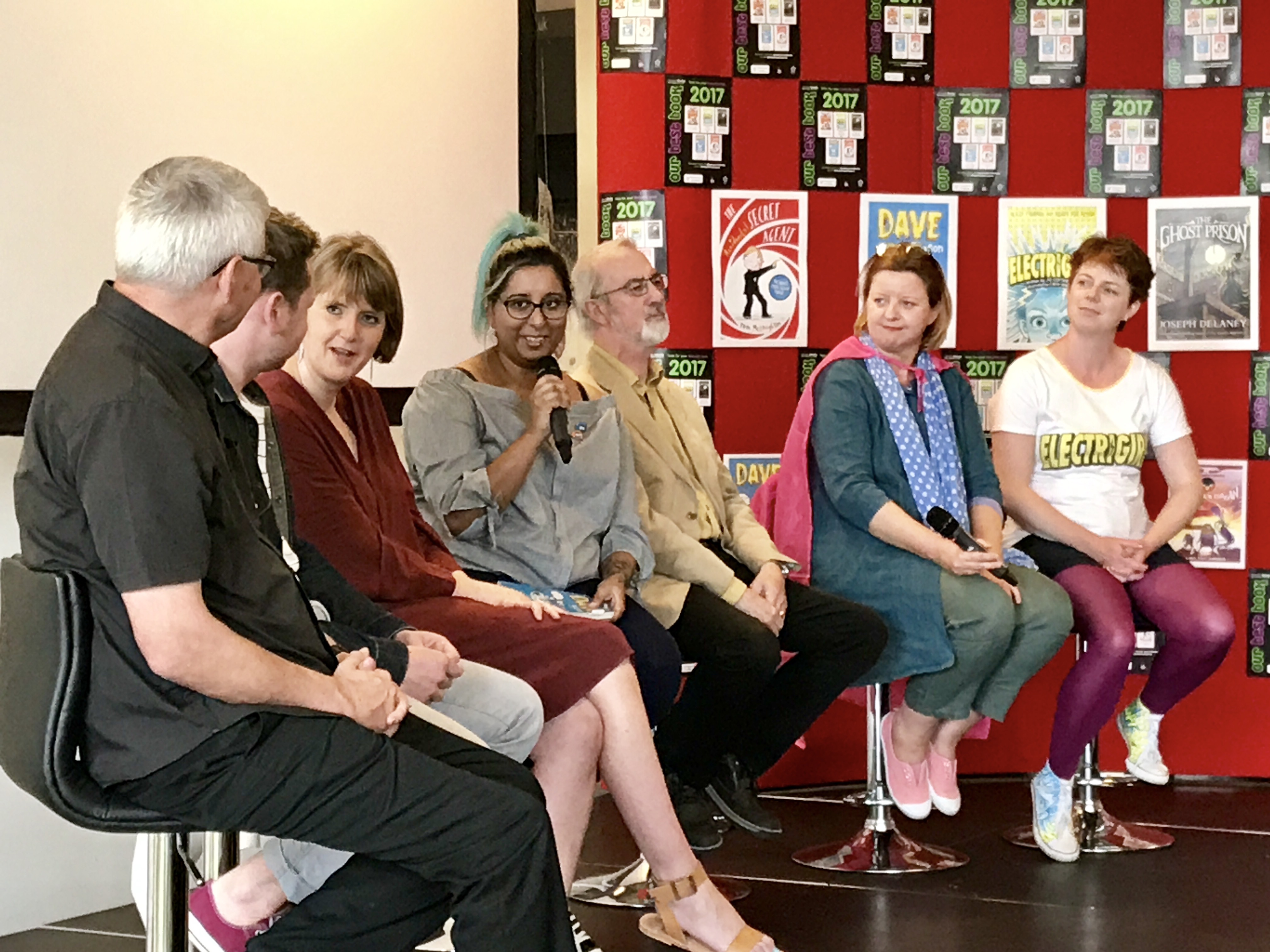 Thirty-eight primary schools across Leicester were involved this year and every single pupil could be heard as they erupted with cheers for the winner, Joseph Delaney, author of The Ghost Prison.
As part of the event the pupils had prepared performances and presentations, including this incredible papier-mâché Dave Pigeon, made by the children and staff of Mayflower Primary School.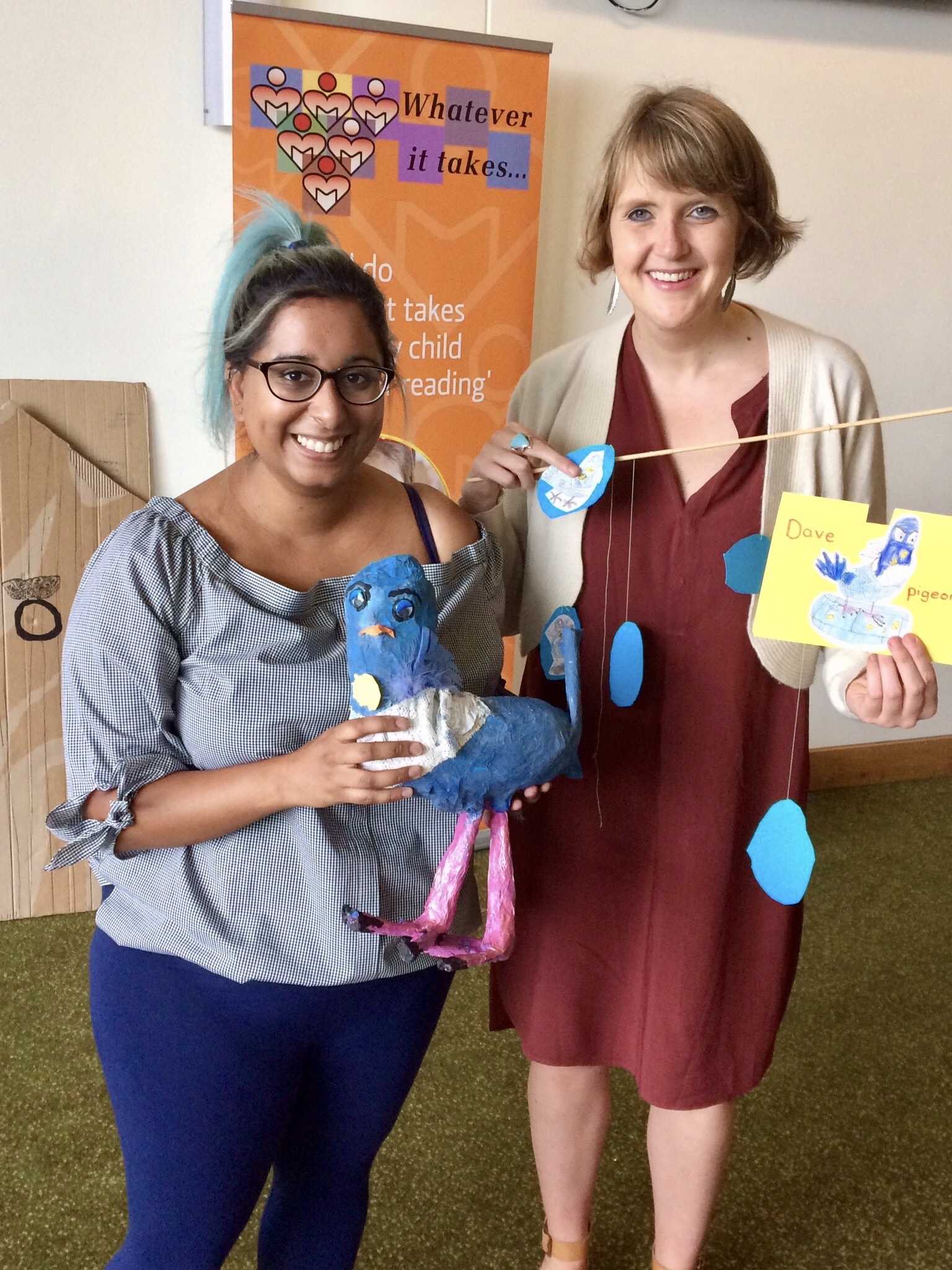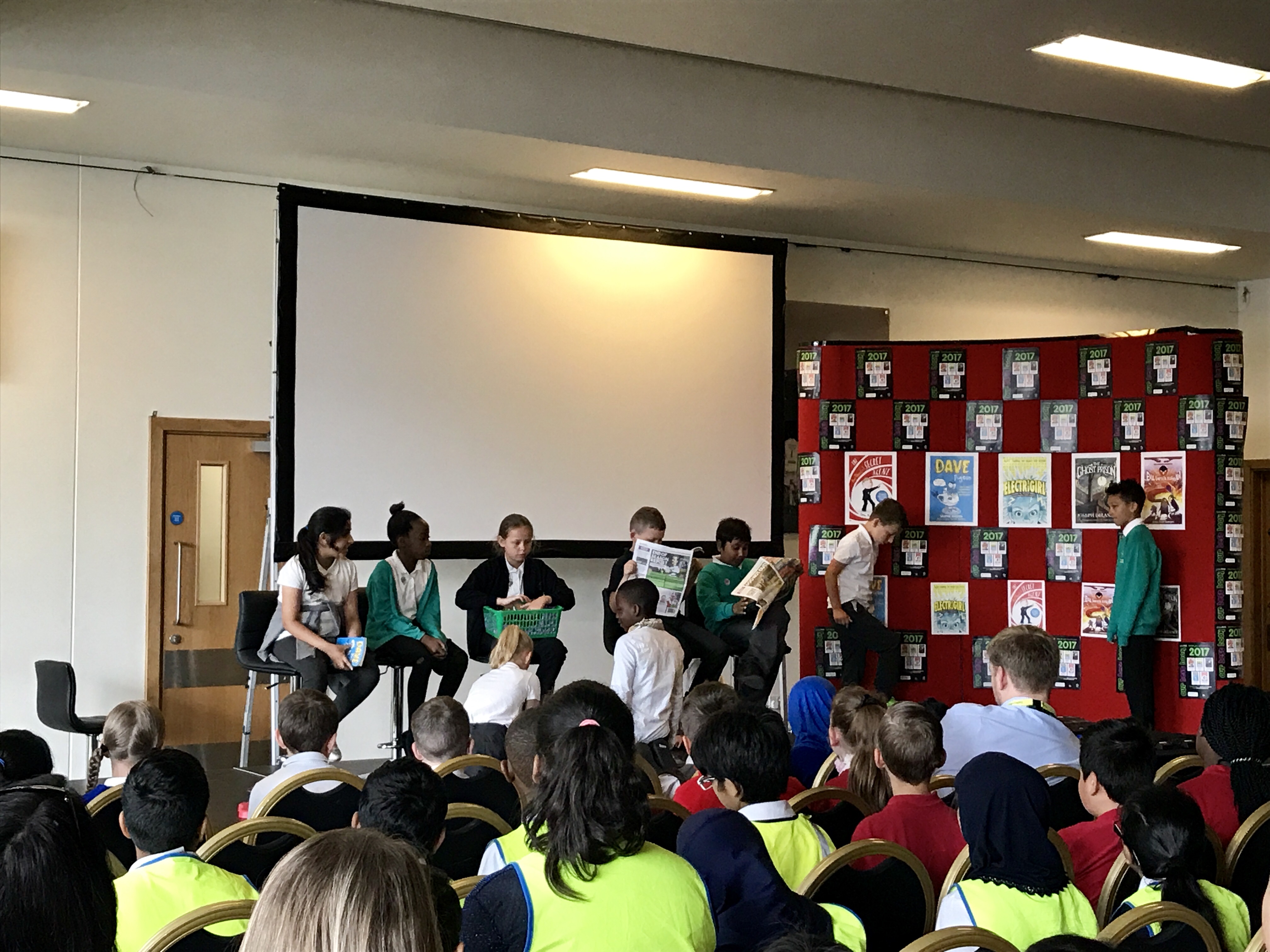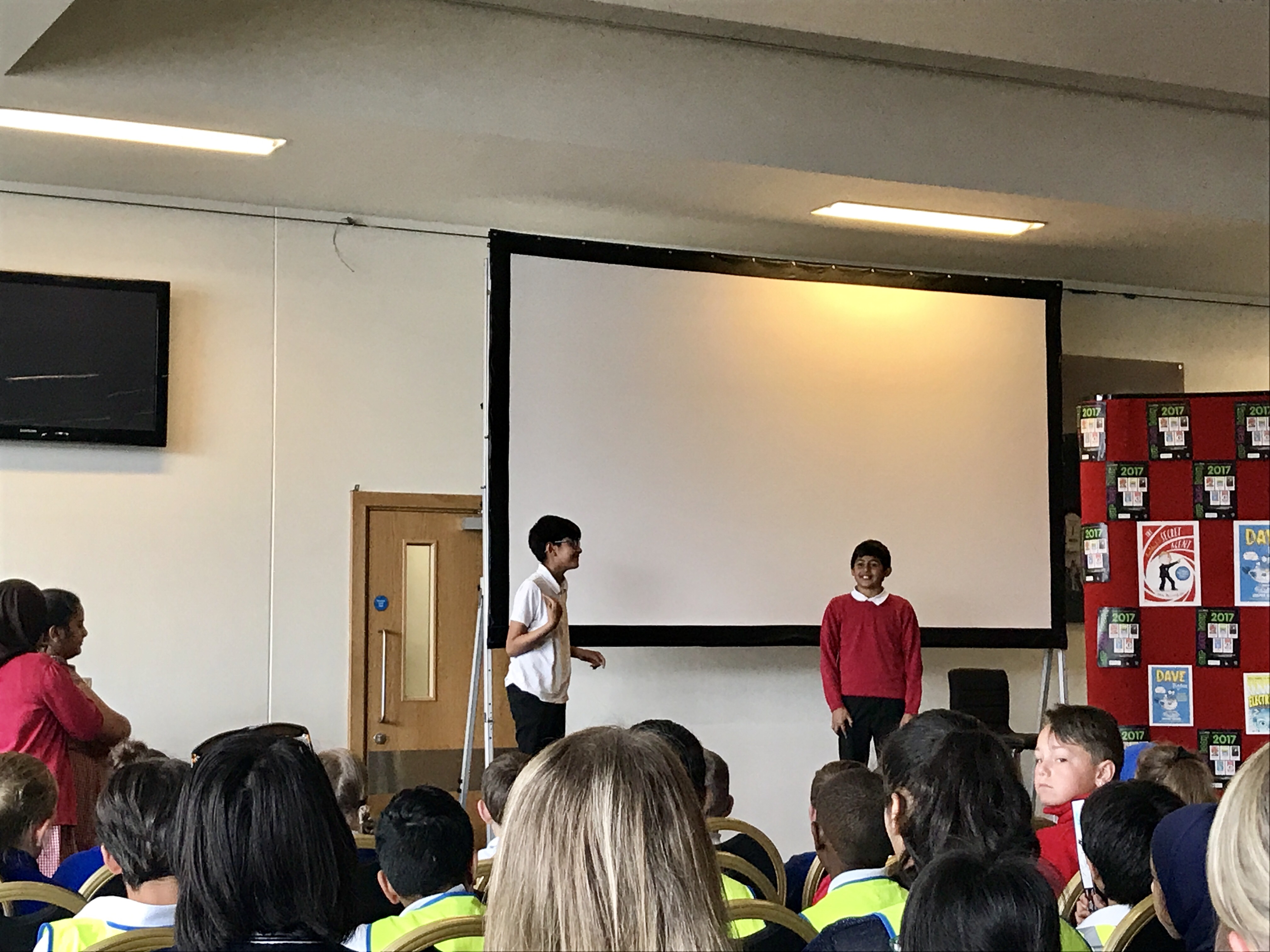 It was so wonderful to see how the children had engaged with the books and their creativity in their work.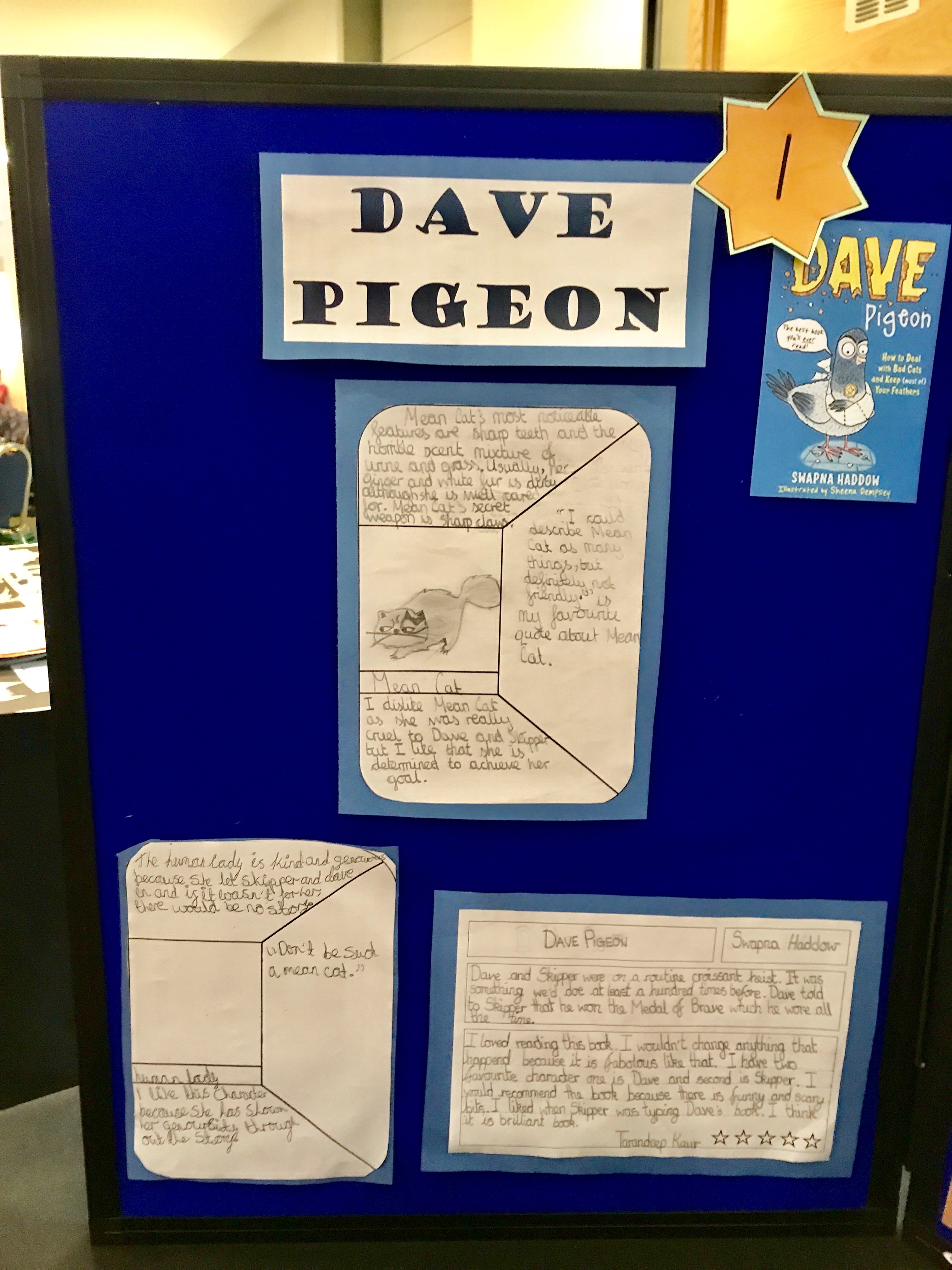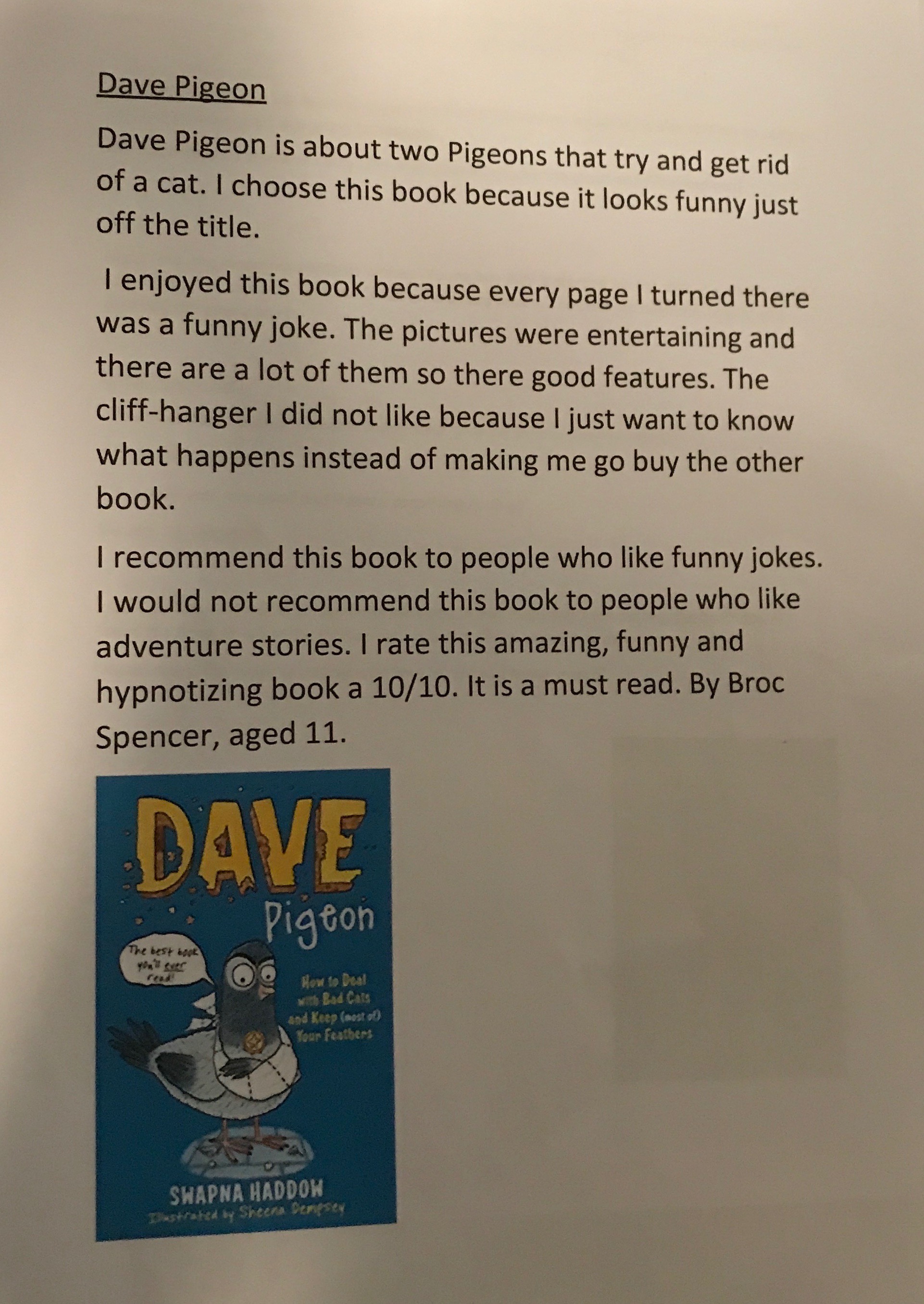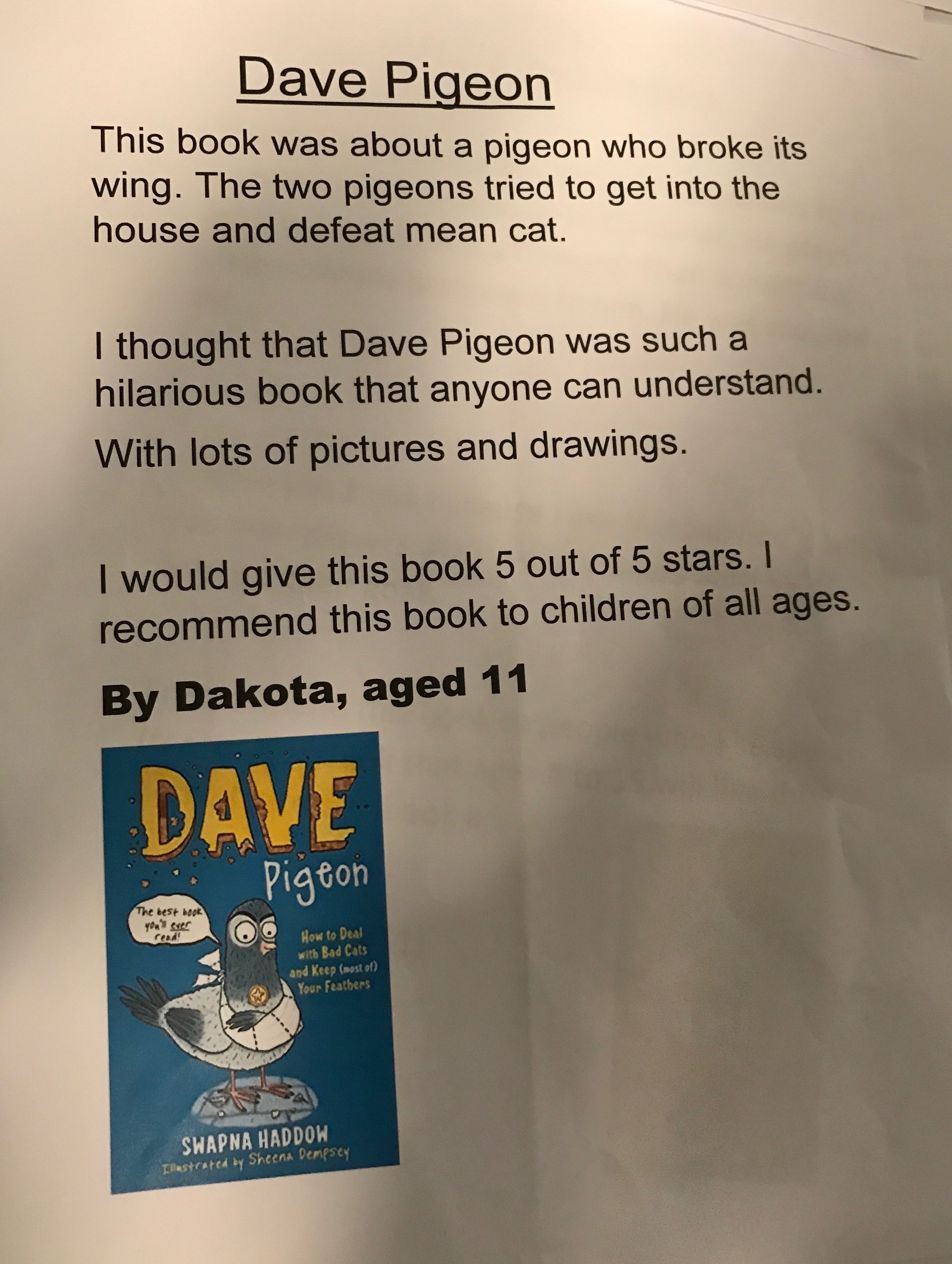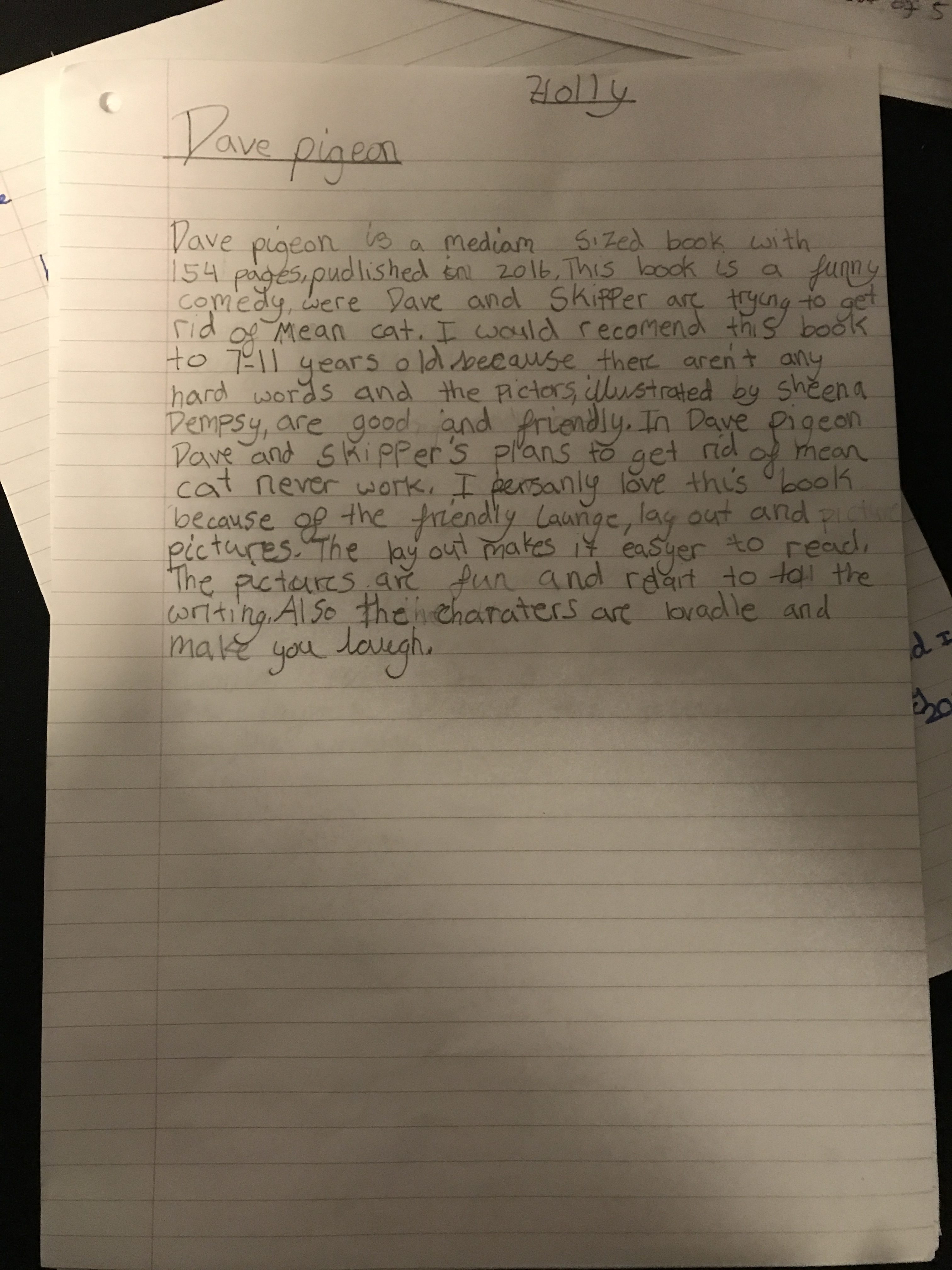 We then headed to Mayflower Primary School to meet more pupils and create new characters and stories with them. Sheena led a drawing workshop, creating new pigeon characters from a single shape.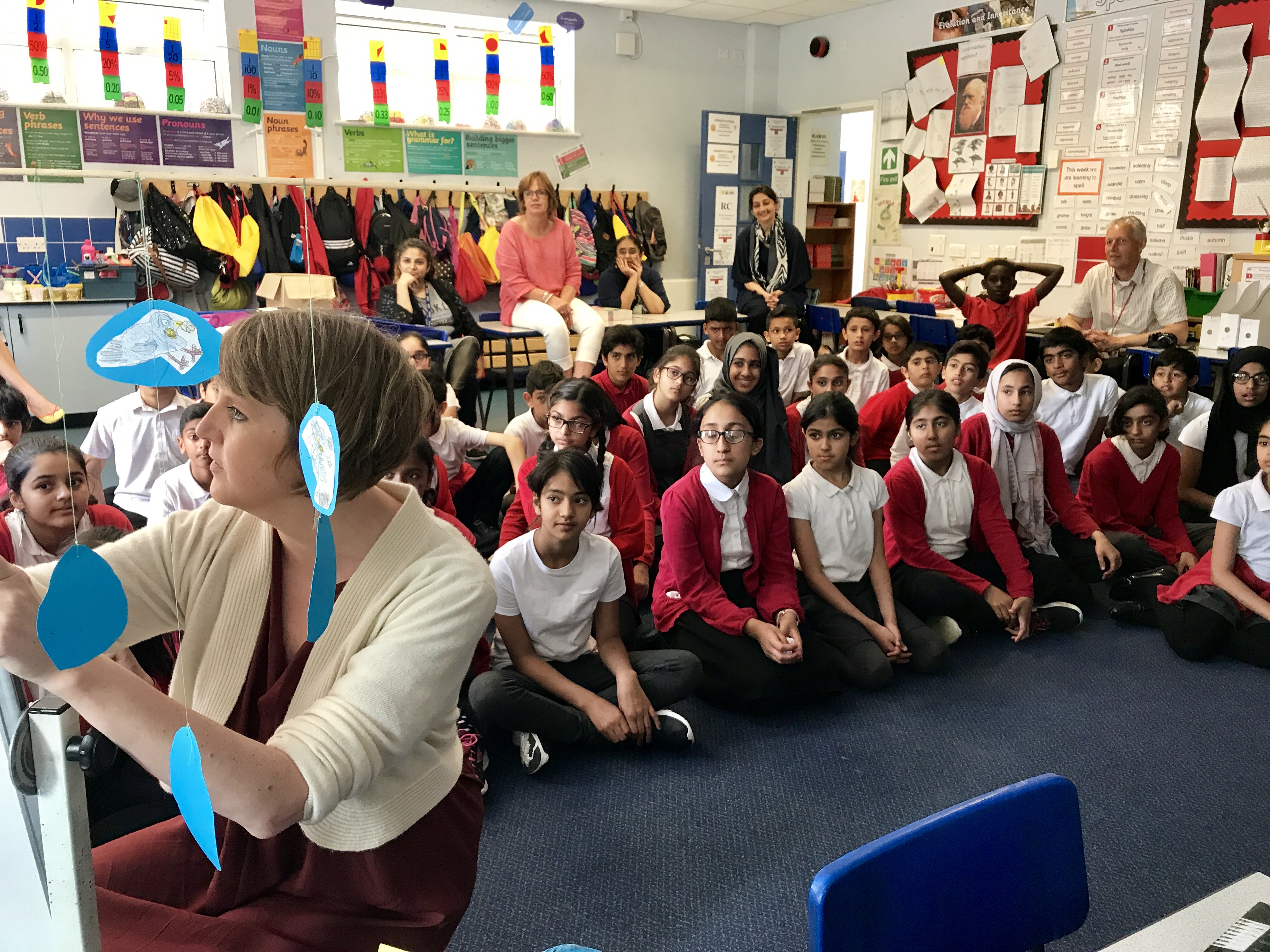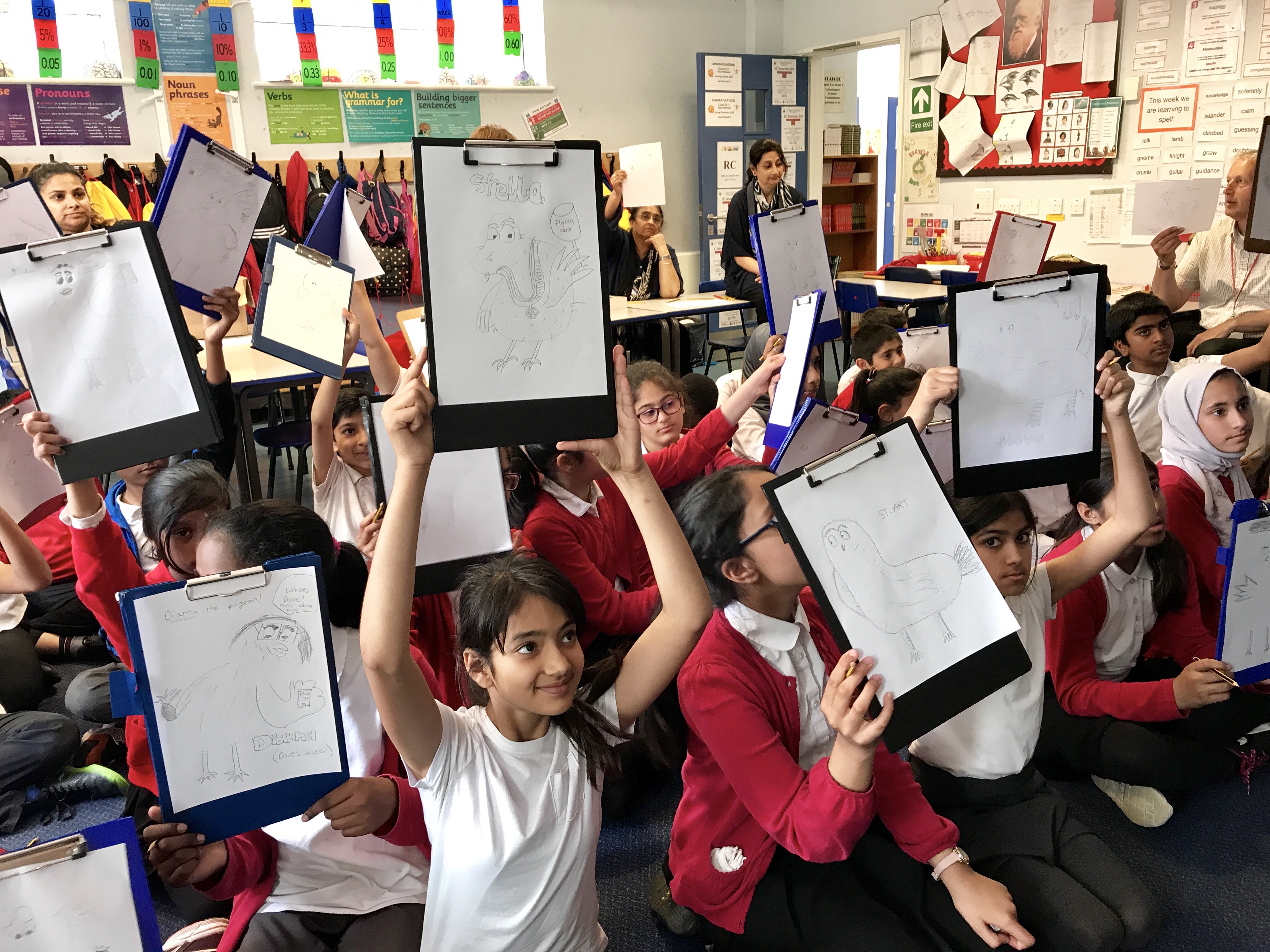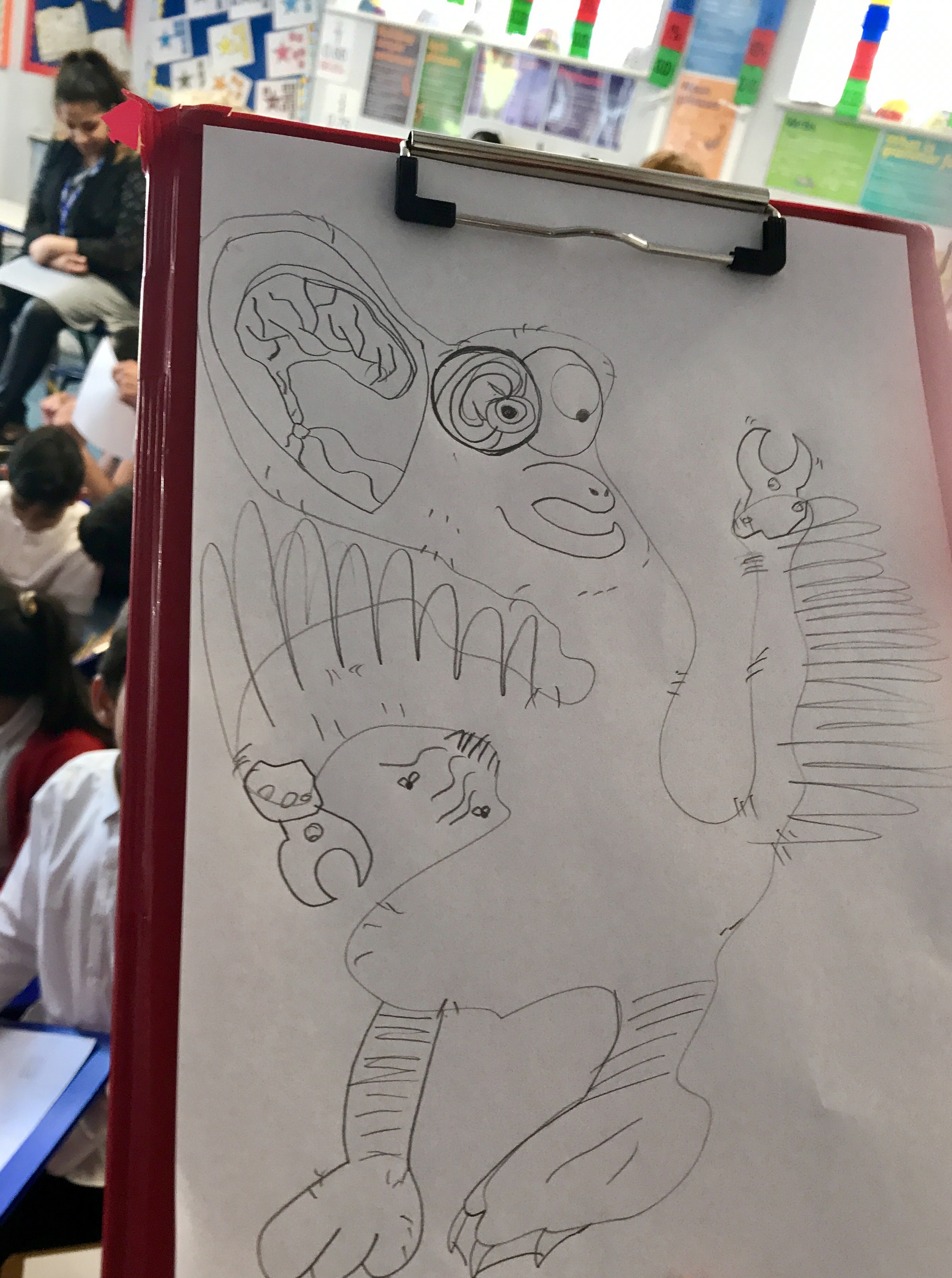 And I led a story building workshop that involved Dave and Skipper escaping a prison and the evil Peg Leg Pigeon.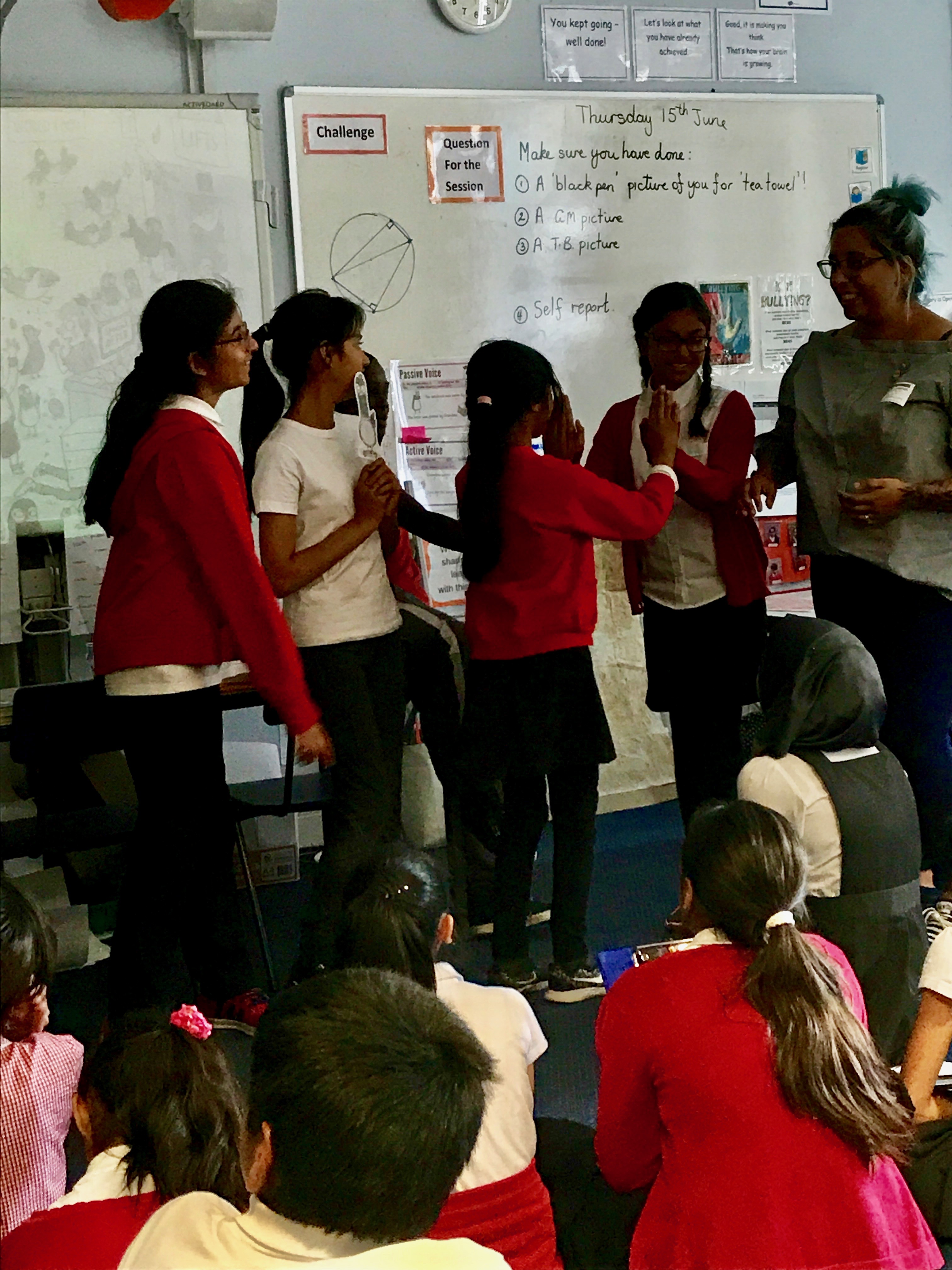 Thank you so much to Leicester Libraries, Creative Learning Services and all the primary schools involved in the Our Best Book award, especially the pupils and staff of Mayflower Primary School who made us feel so at home in Leicester. We had a wonderful time meeting you all and are so chuffed that you took Dave Pigeon to your hearts in the way you did.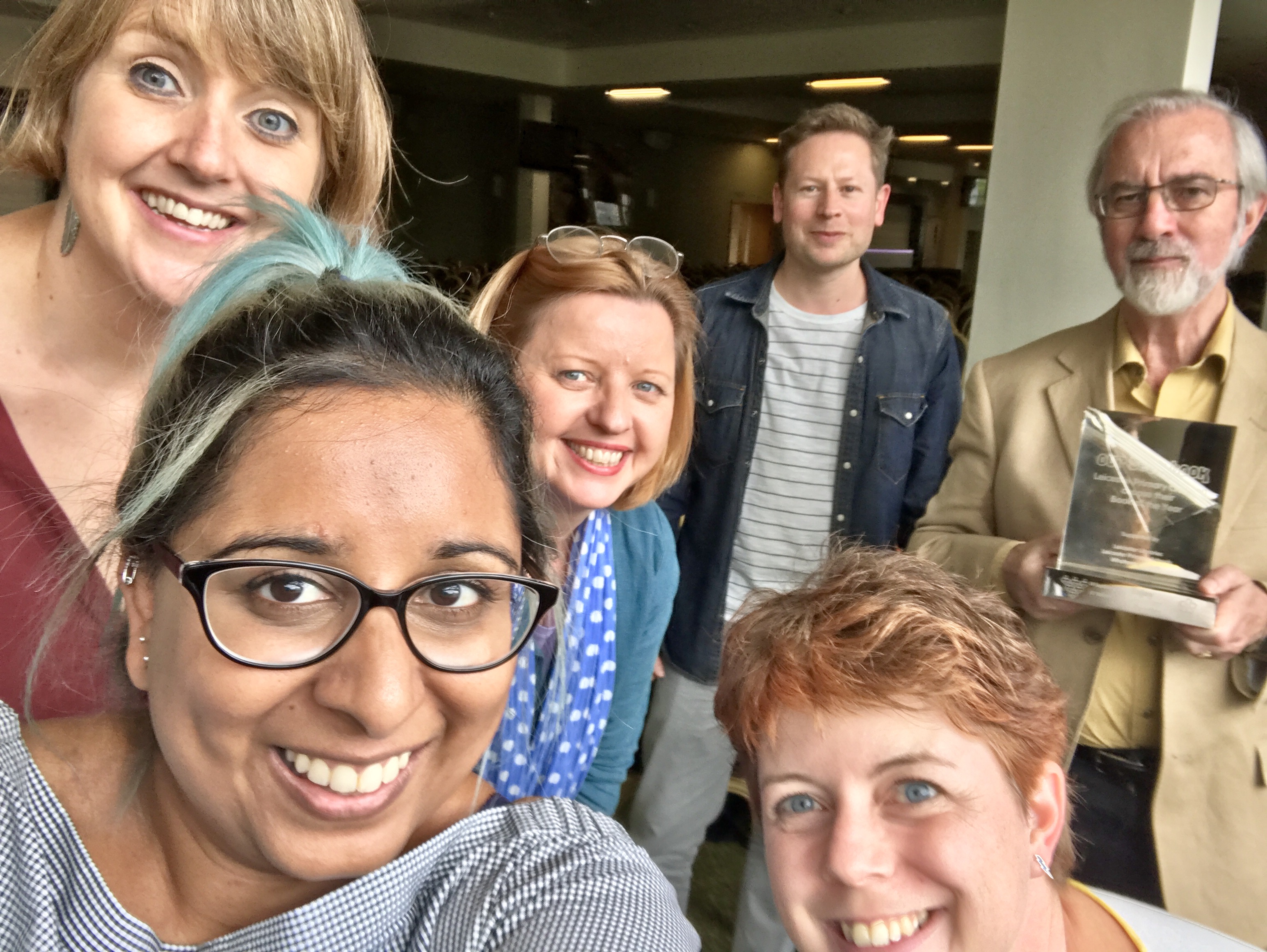 The shortlisted authors, illustrators and winner
(Clockwise: Me, Sheena Dempsey, Cathy Brett, Tom McLaughlin, Joseph Delaney, Jo Cotterill)