Team Dave Pigeon is celebrating the AWESOME news that Dave Pigeon (Racer!) joins four incredible books on the shortlist for the Alligator's Mouth Award! The shortlist is packed full with all my favourite books so I'm incredibly proud to see Dave Pigeon (Racer!) flying with these other beauties!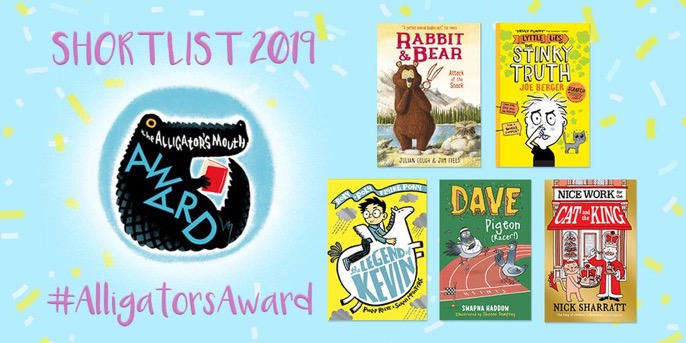 Here's Charlotte Eyre's article from The Bookseller: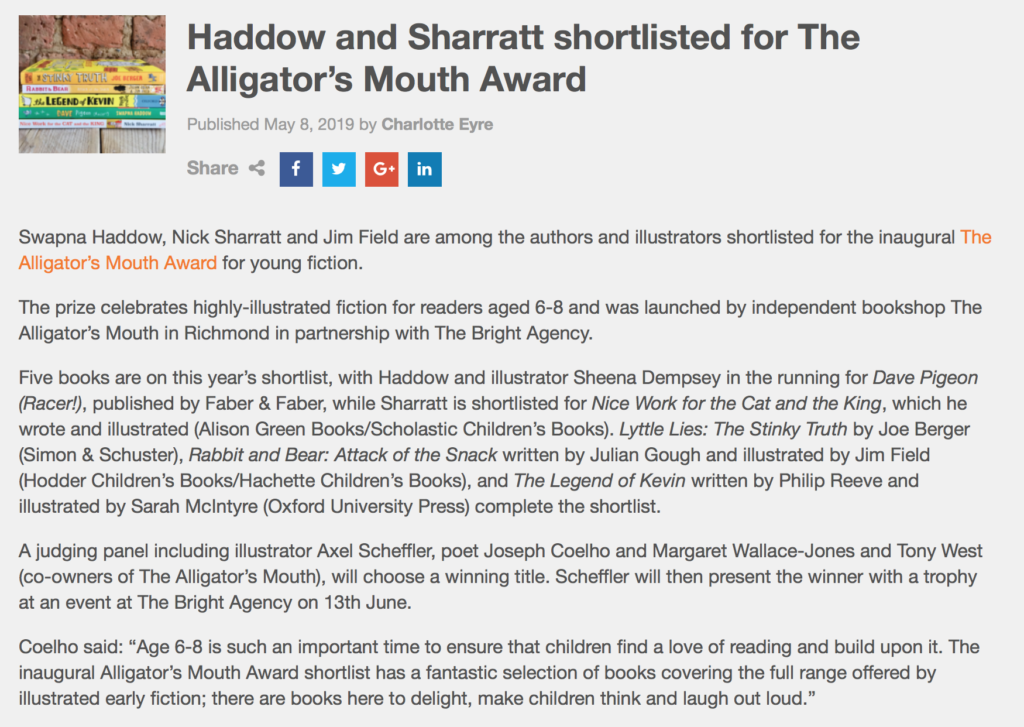 Fingers, toes, feathers and claws crossed for Dave Pigeon (Racer!)!