Sheena and I visited Plymouth to meet pupils from The Cathedral School of St Mary, St. Andrew's C of E Primary School and Laira Green Primary School. The Plymouth Schools Library Services team hosted an incredible event at the Guildhall and we couldn't have been more pleased to debut Dave Pigeon (Racer!) to the brilliant pupils who joined us.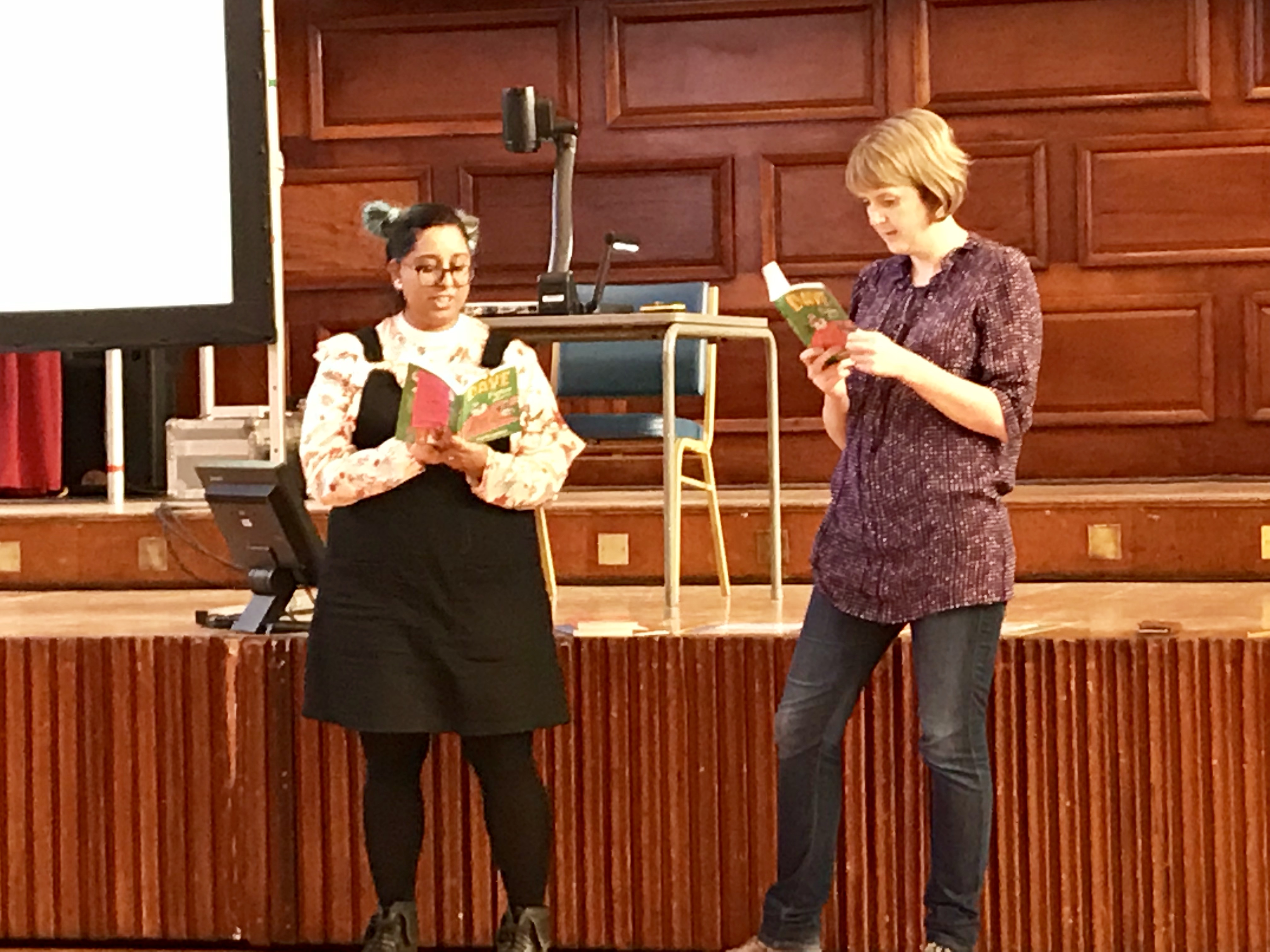 Along with their own designs, together, the pupils created a new villainous character who was brilliantly named 'Pointy Crillon'.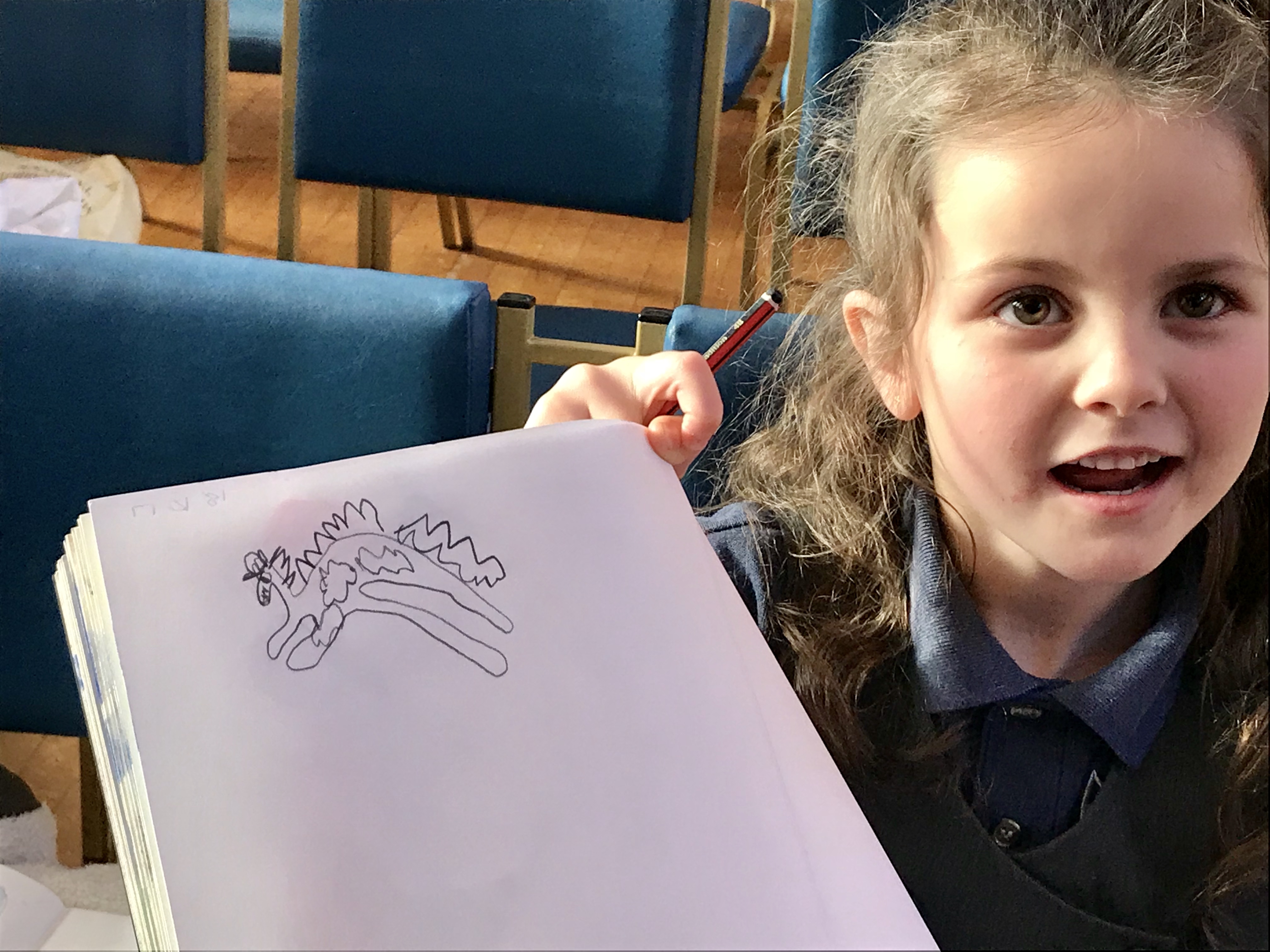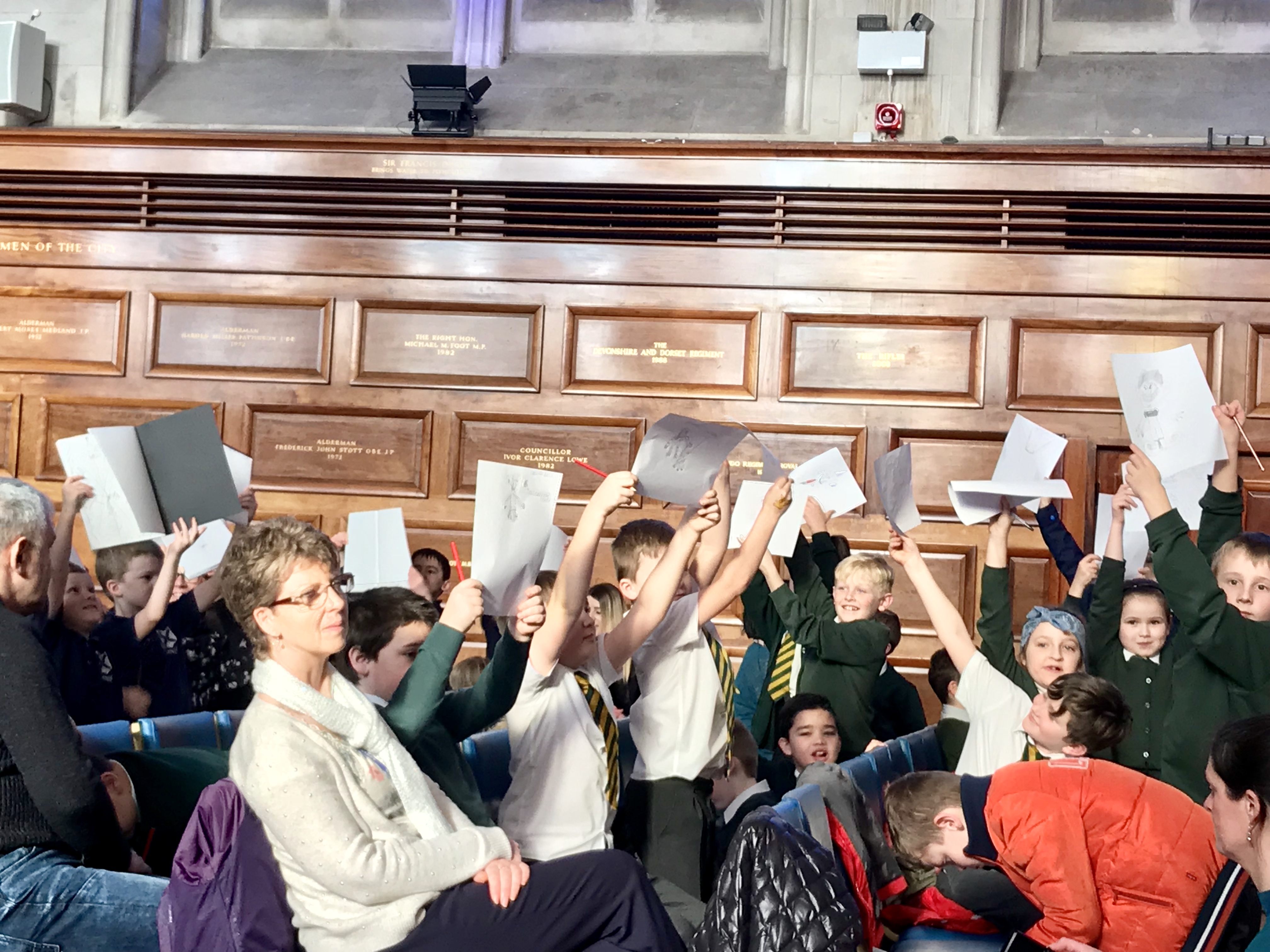 The children went on to create a brand new story for Dave Pigeon and Skipper which saw the feathery duo in the Land of Dragons facing off against three dragons with just a marshmallow. Dave and Skipper then had to escape Pointy Crillon via a trapdoor. The pigeons arrived in Candy Land, thinking the coast was clear, only to be set upon by the trio of dragons again. They escaped the hungry dragons, dressed up as candy floss and made it all the way to The End.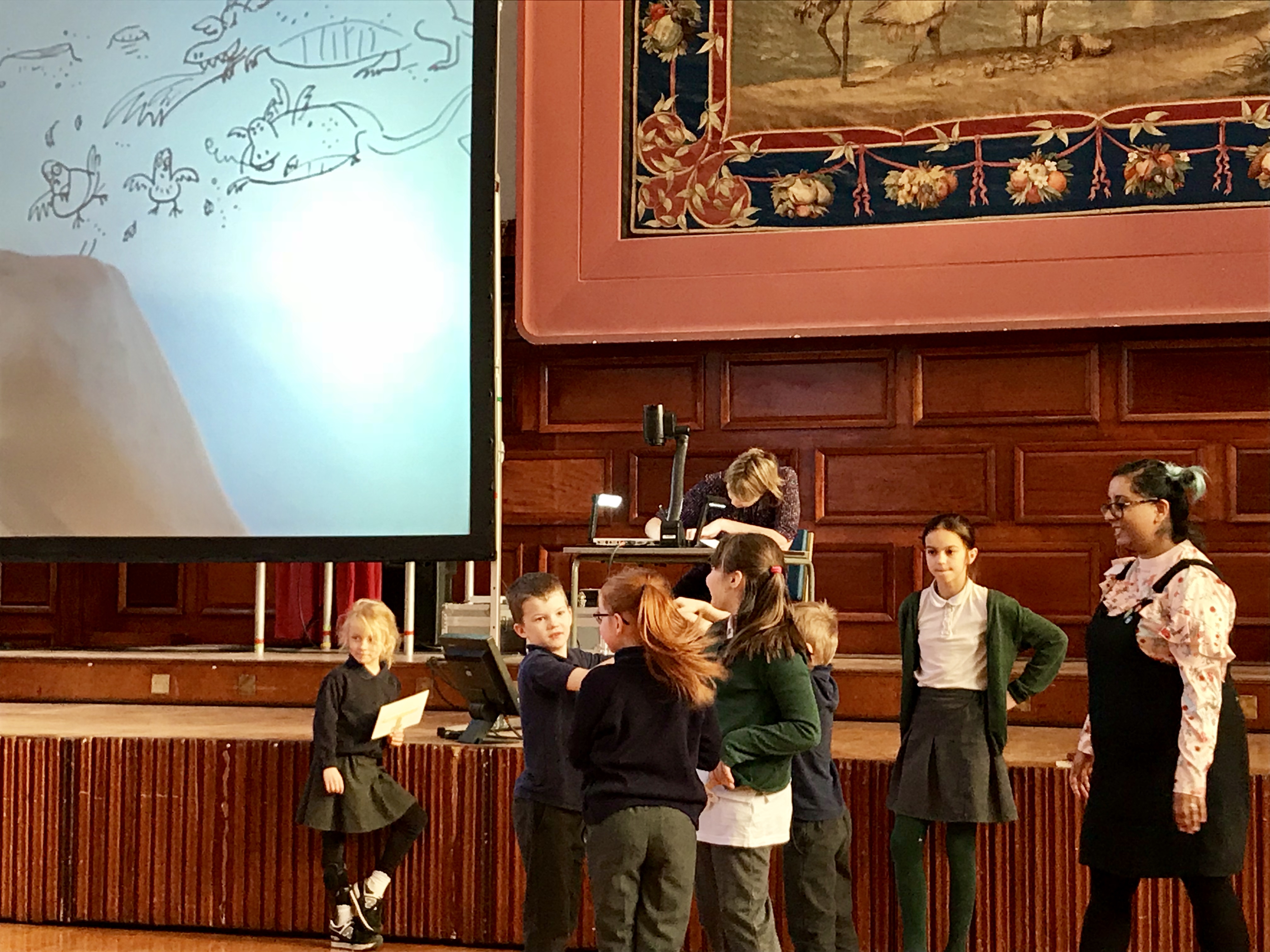 Thank you so much to all the staff and pupils who came along and a HUGE thank you to Julia and Team Plymouth SLS who looked after us during our visit.