Yesterday, Team Dave Pigeon, along with Team Surrey Libraries, headed to the rolling hills of Surrey to visit pupils at Langshott Primary School. We started the morning meeting Year 3, who helped us creat new pigeons and a brand new story for Dave and Skipper.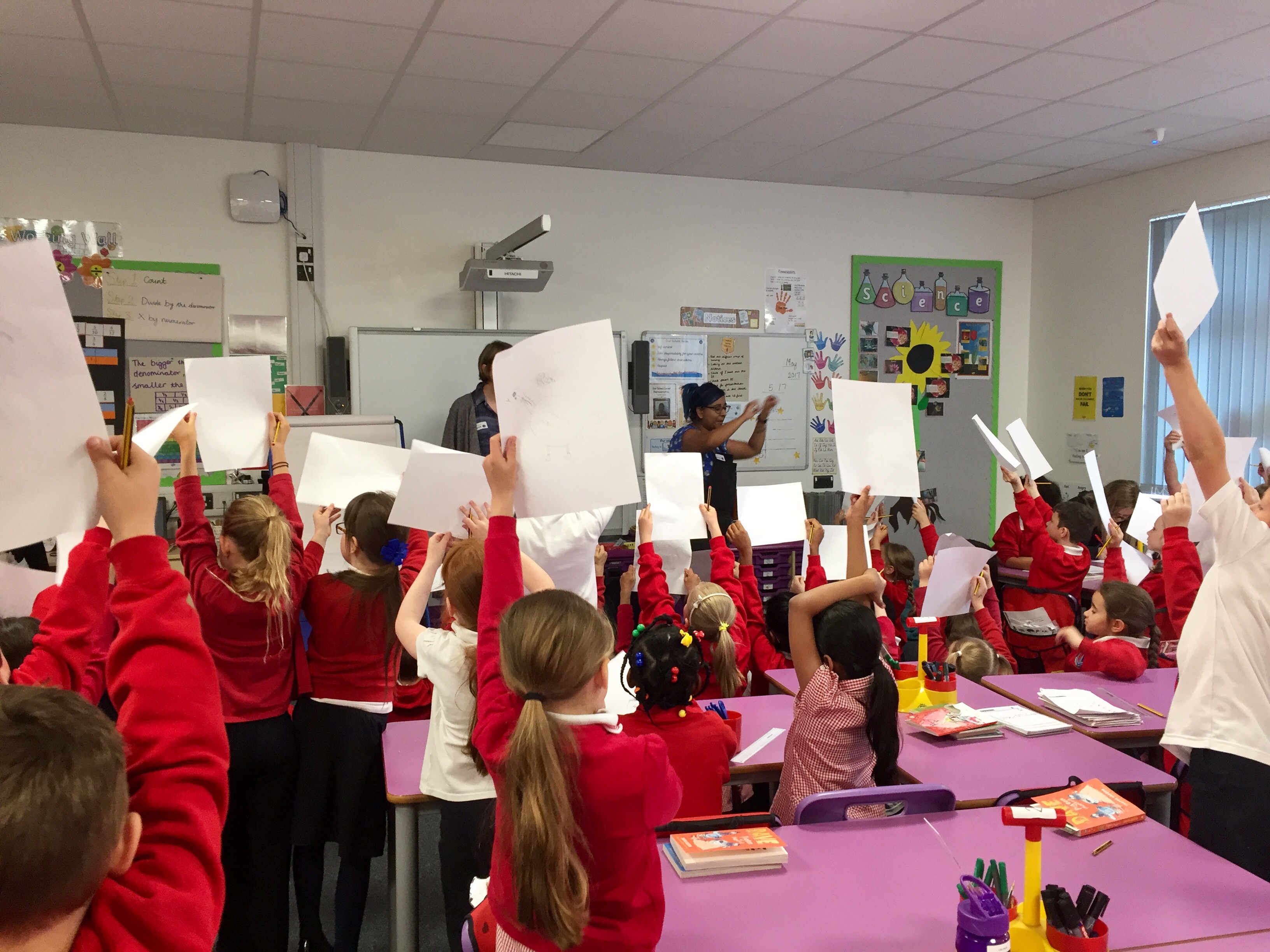 Sheena illustrated live as the pupils wrote the story together as a team. There were buckets of butter, a skinny fit rollercoaster and a super spy pigeon called Sleek Jeffrey.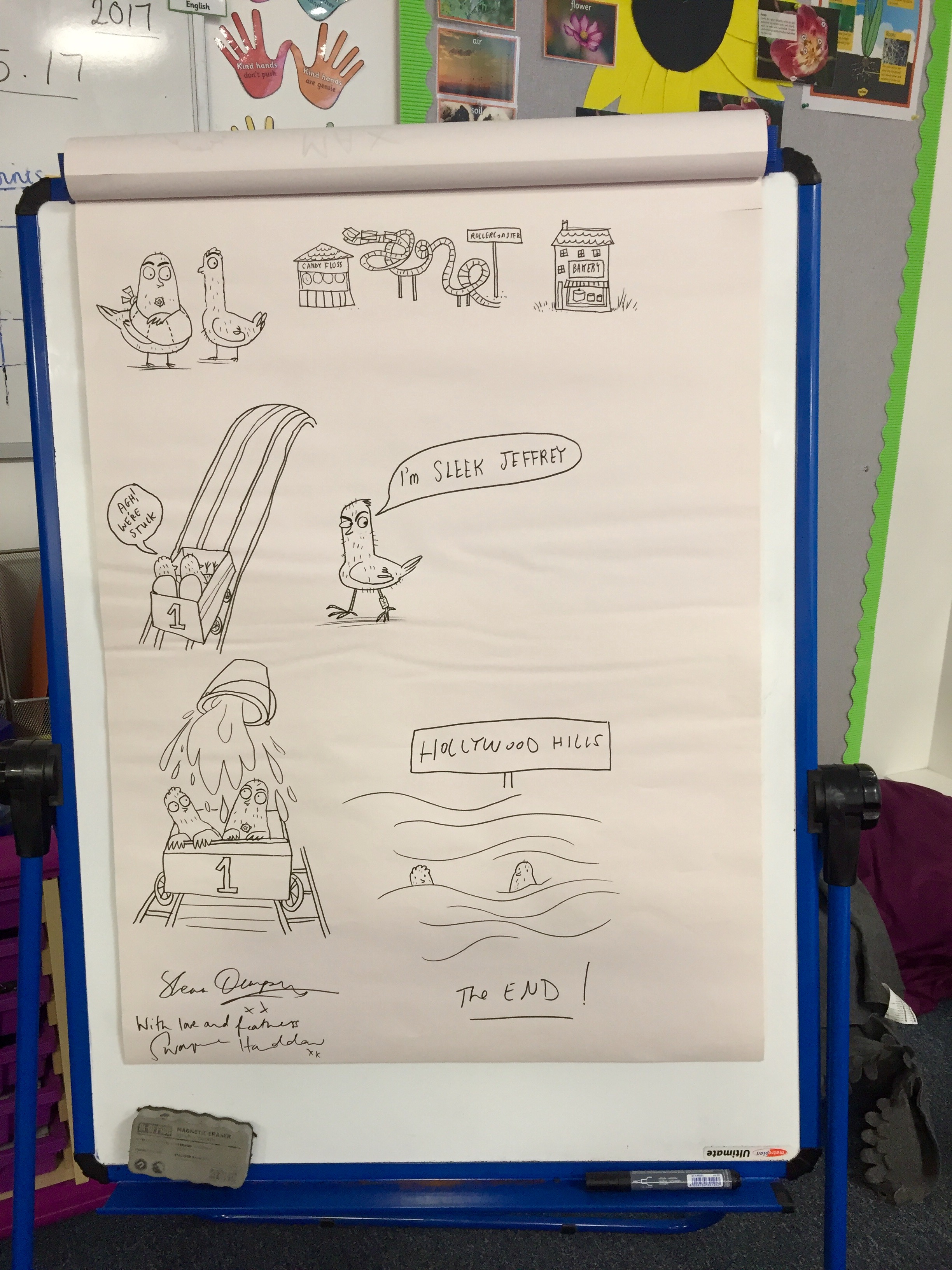 We then met with Year 4, who created a their own story, including a jetpacking tiger and flying squirrels and a cauldron for boiling pigeon eggs.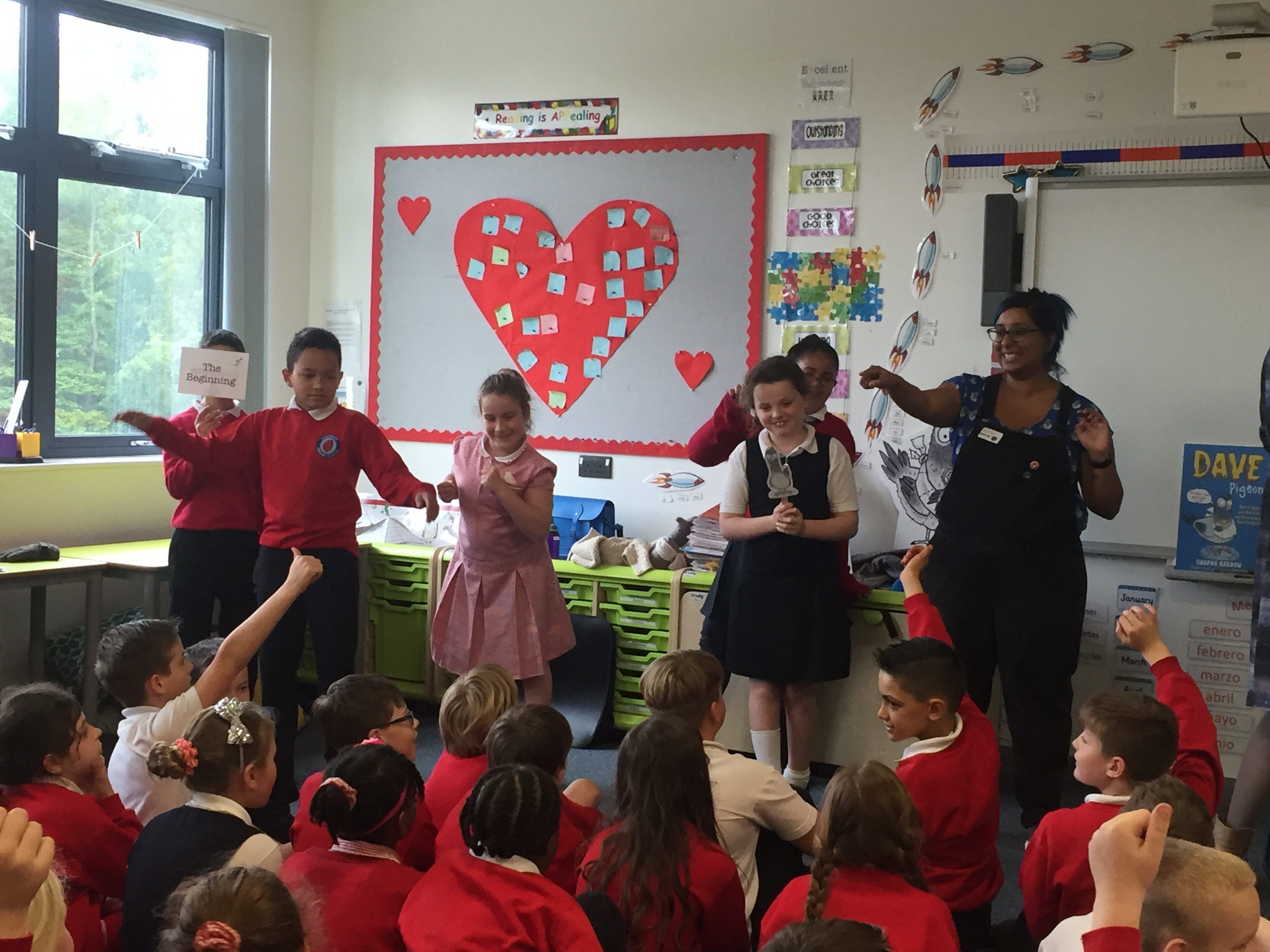 We were so impressed to see that they had been working hard on Mean Cat posters ahead of our visit and it was an absolute joy to see their finished work.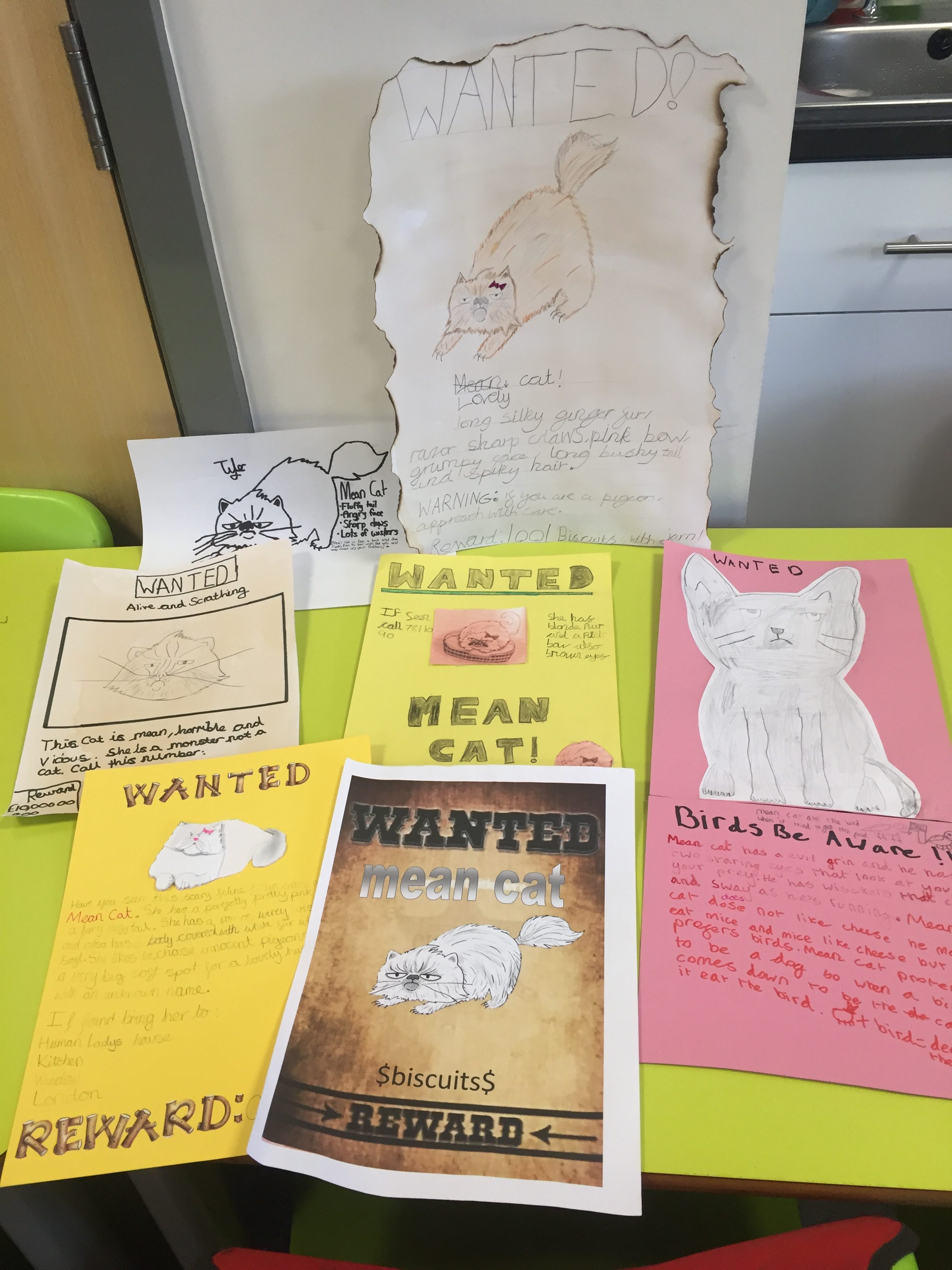 We then headed to Sandcross School where we met with some of the Year 5 pupils and created new characters including a ninja pigeon-man with a mean back swing. We also got to see the wonderful display that had been created ahead of the Surrey Libraries Book Awards ceremony.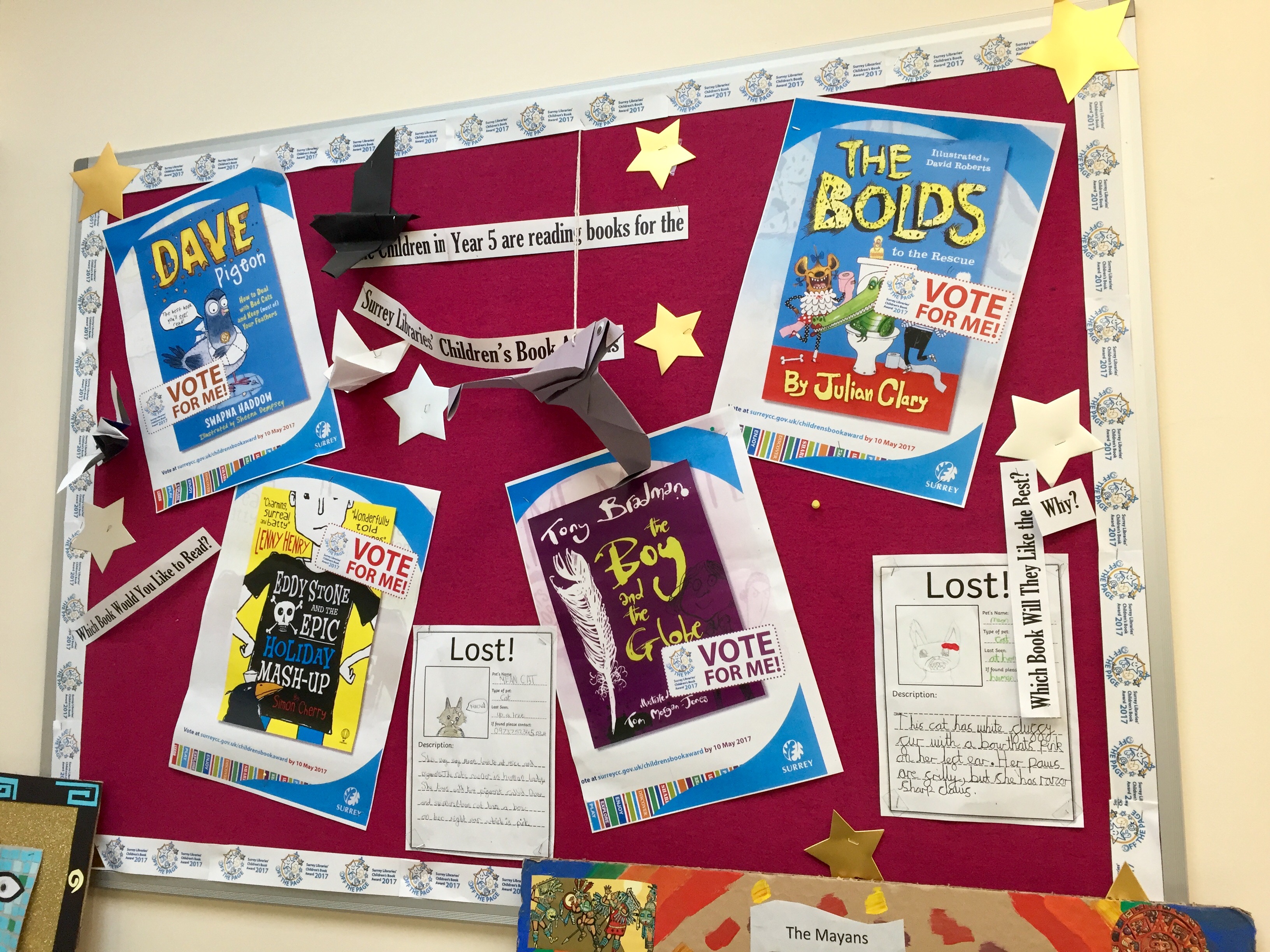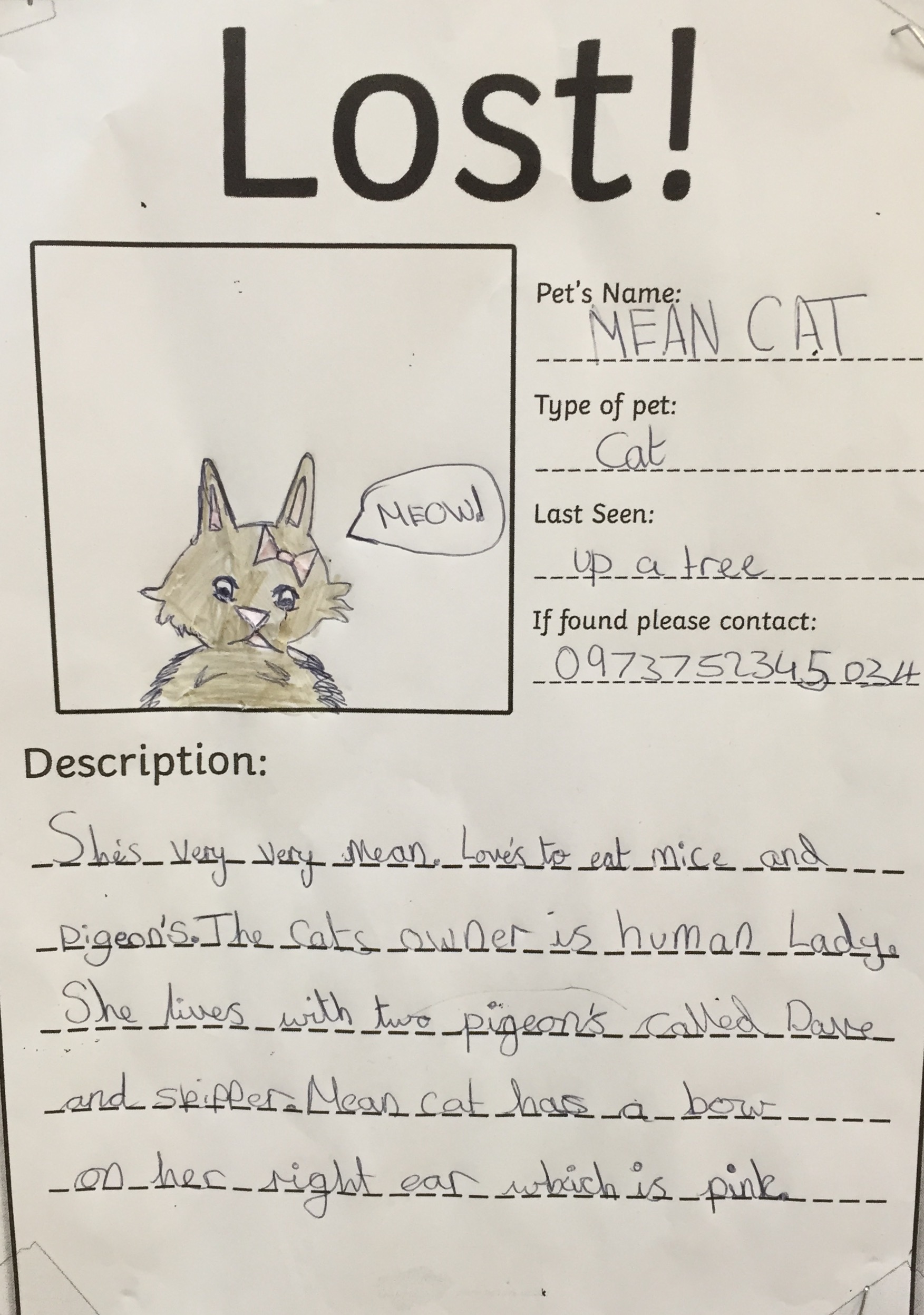 After a whirlwind day of story building and character design what better than a glass of squash and a jammy biscuit at Reigate Library? That's exactly where Sheena and I finished our day, in the company of the Reigate Chatterbooks Club.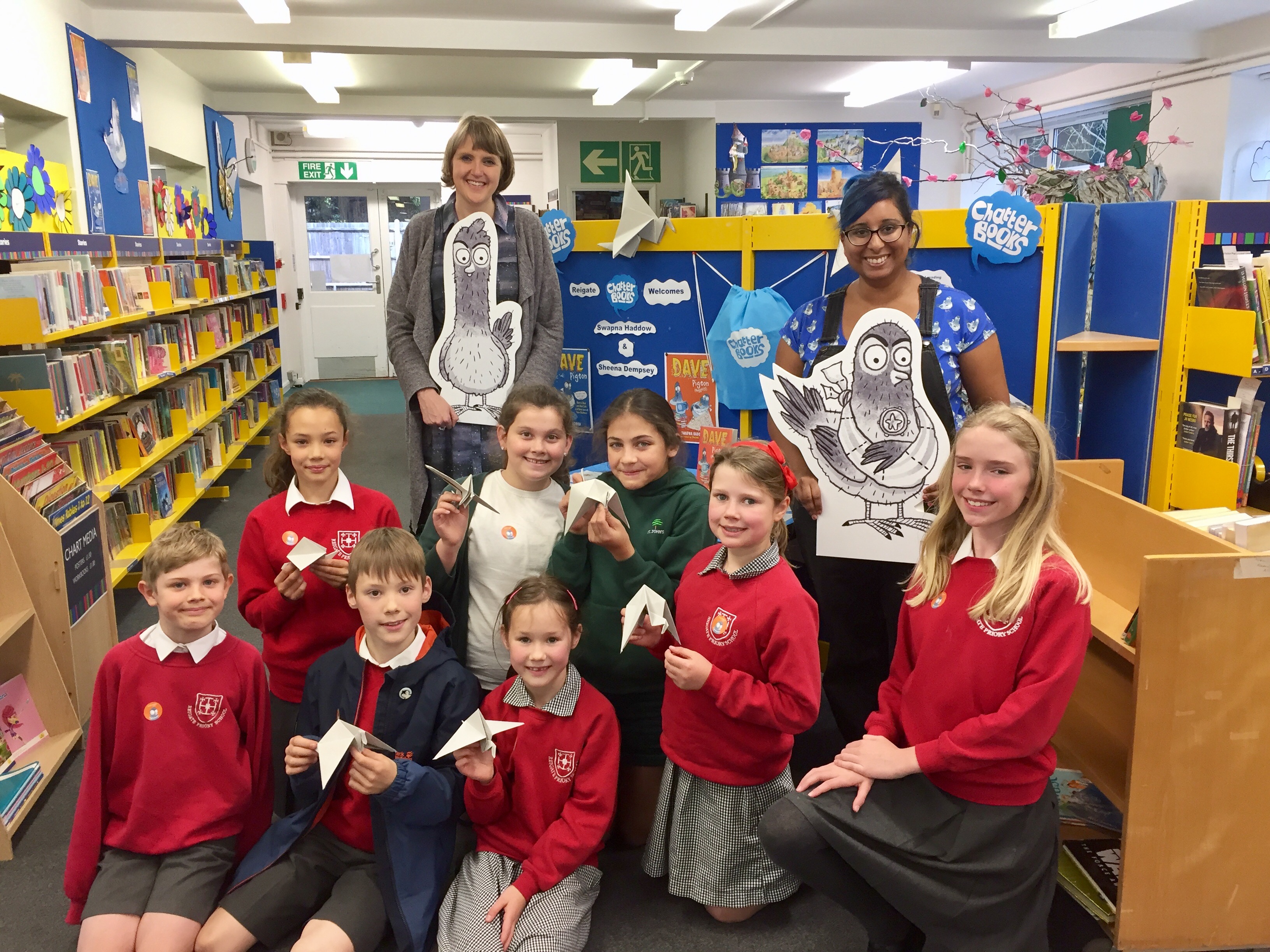 We sat down for story time, a natter about what it takes to be an author and illustrator and a group drawing session together.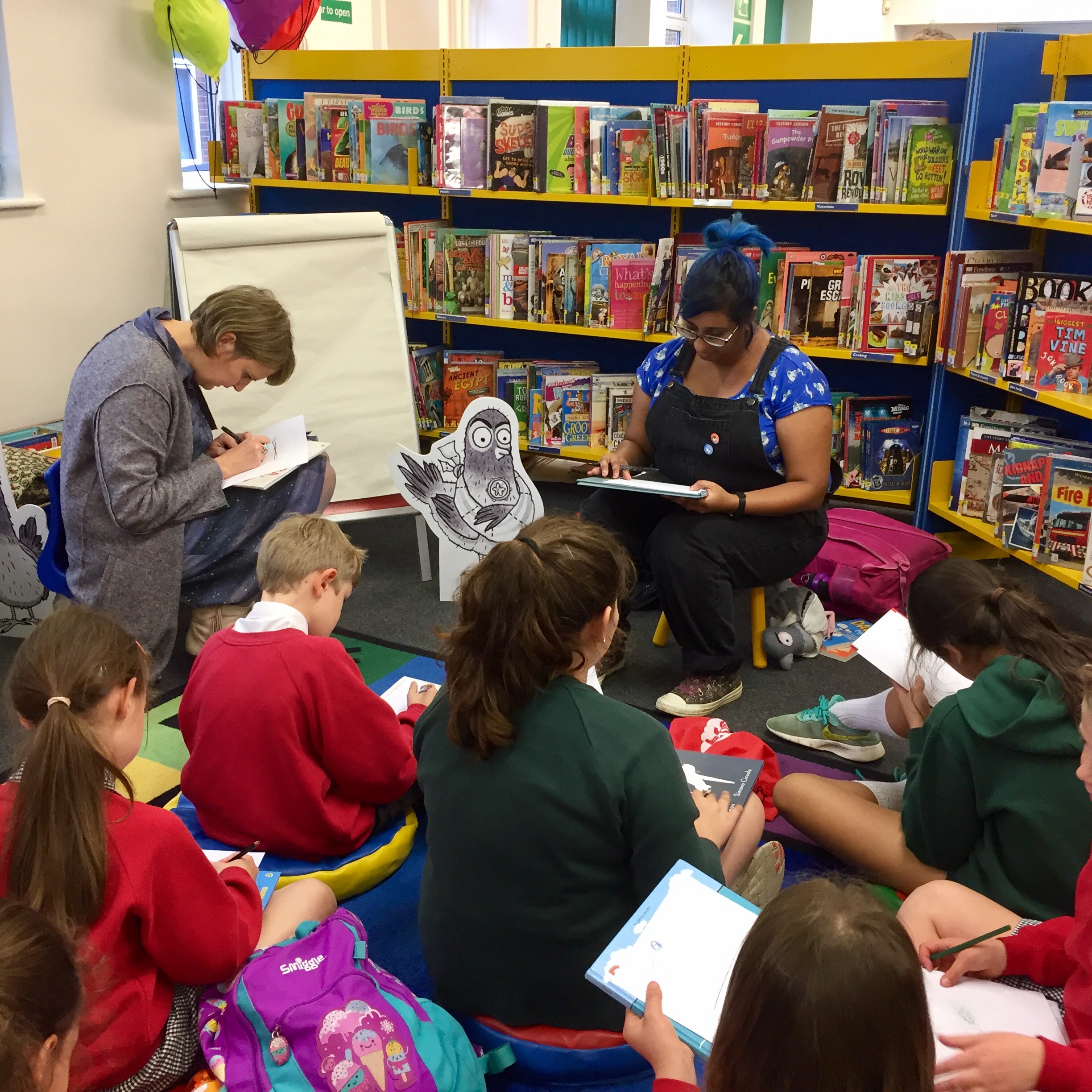 Thank you so much to the staff and pupils of Langshott Primary and Sandcross School. And a big thank you to the pupils of Reigate Chatterbooks and the brilliant library staff, including Ann and Tom who were wonderful hosts. We had a blast!