Sheena and I were back in Surrey today. This time we were visiting St Bartholomew's Primary School and Cranleigh Primary School.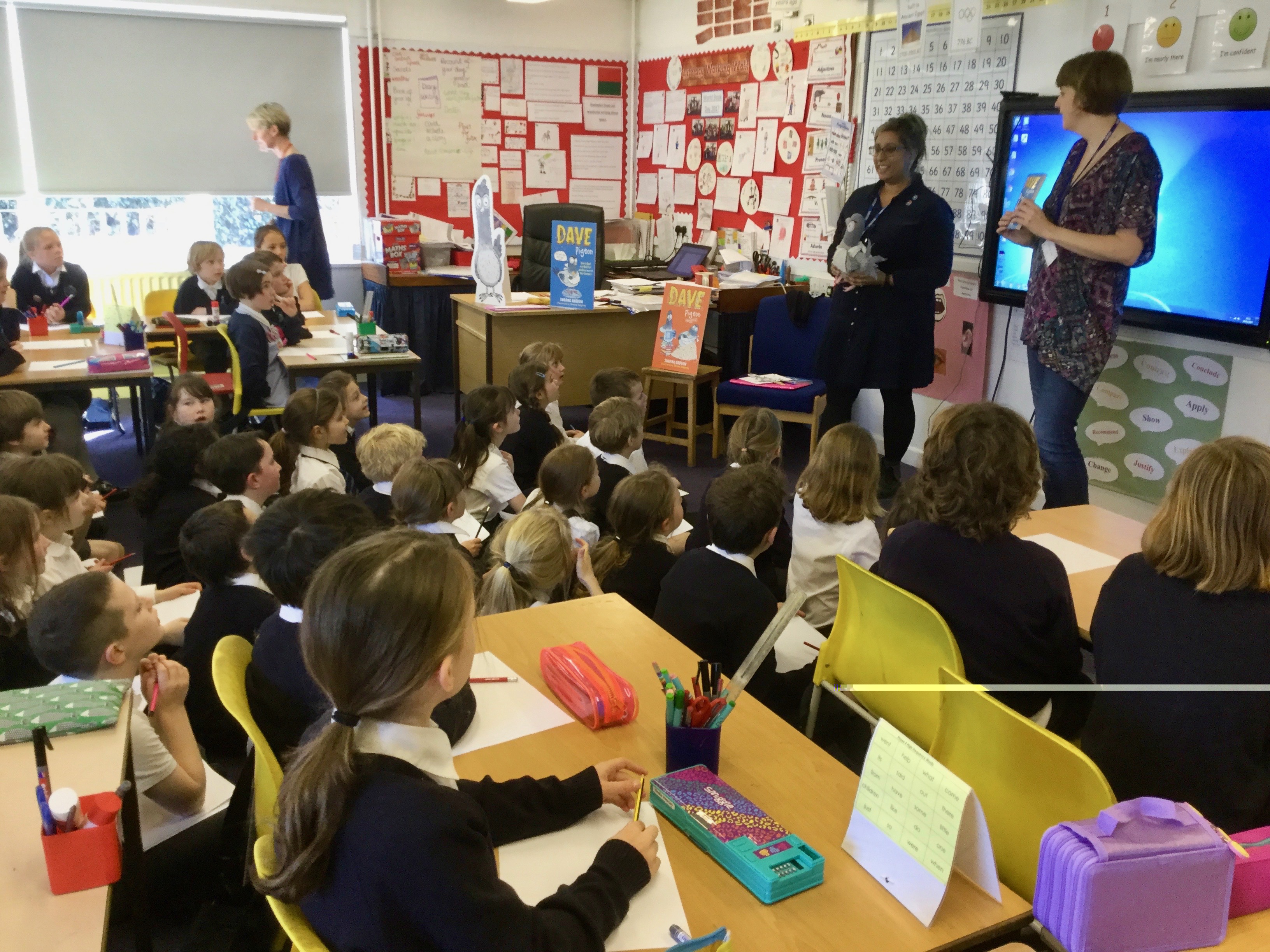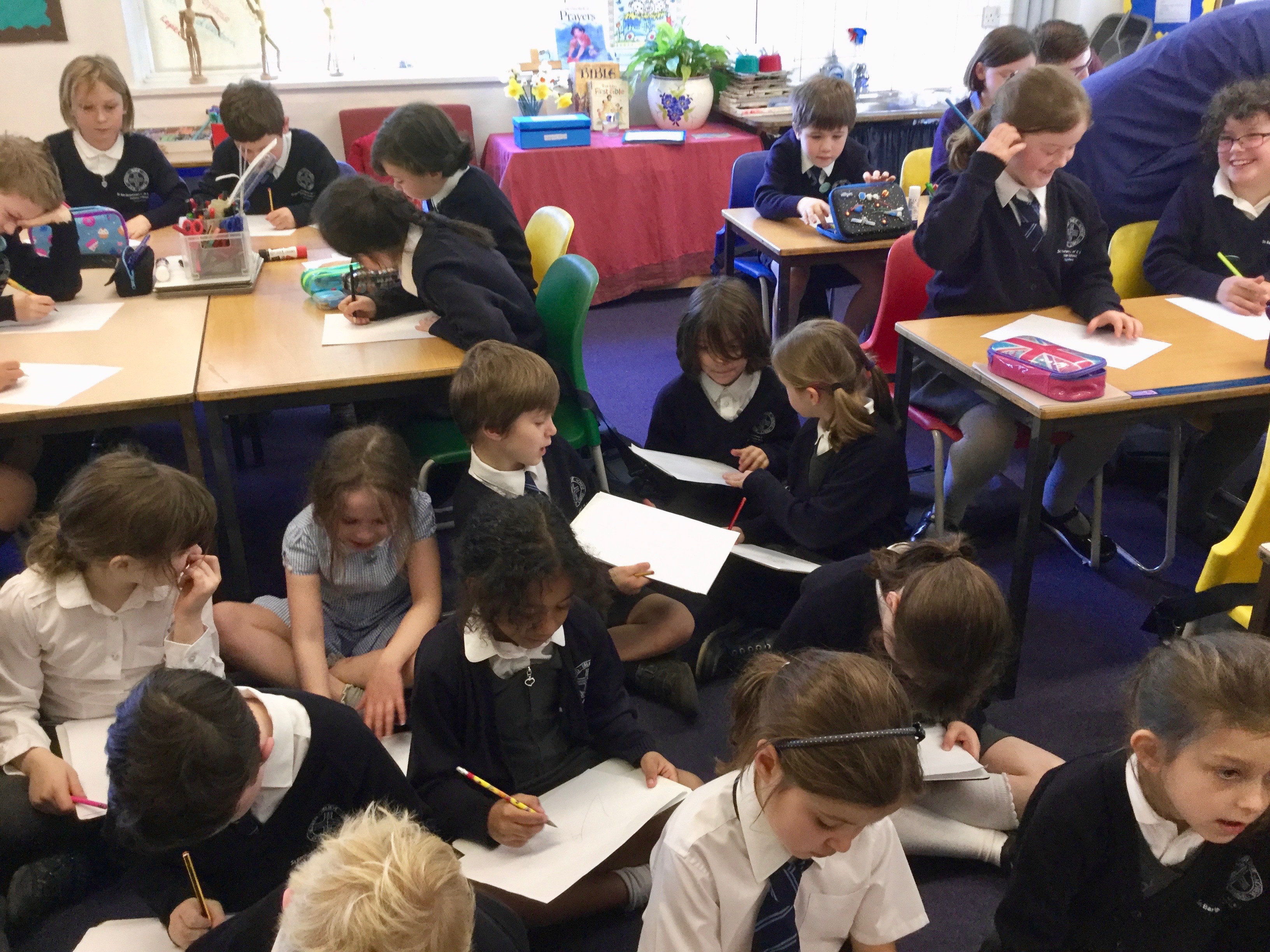 We started our morning with the brilliant Year Three and Year Four pupils at St Bartholomew's Primary. We created lots of brand new pigeon characters, as Sheena guided us through a shape challenge drawing tutorial.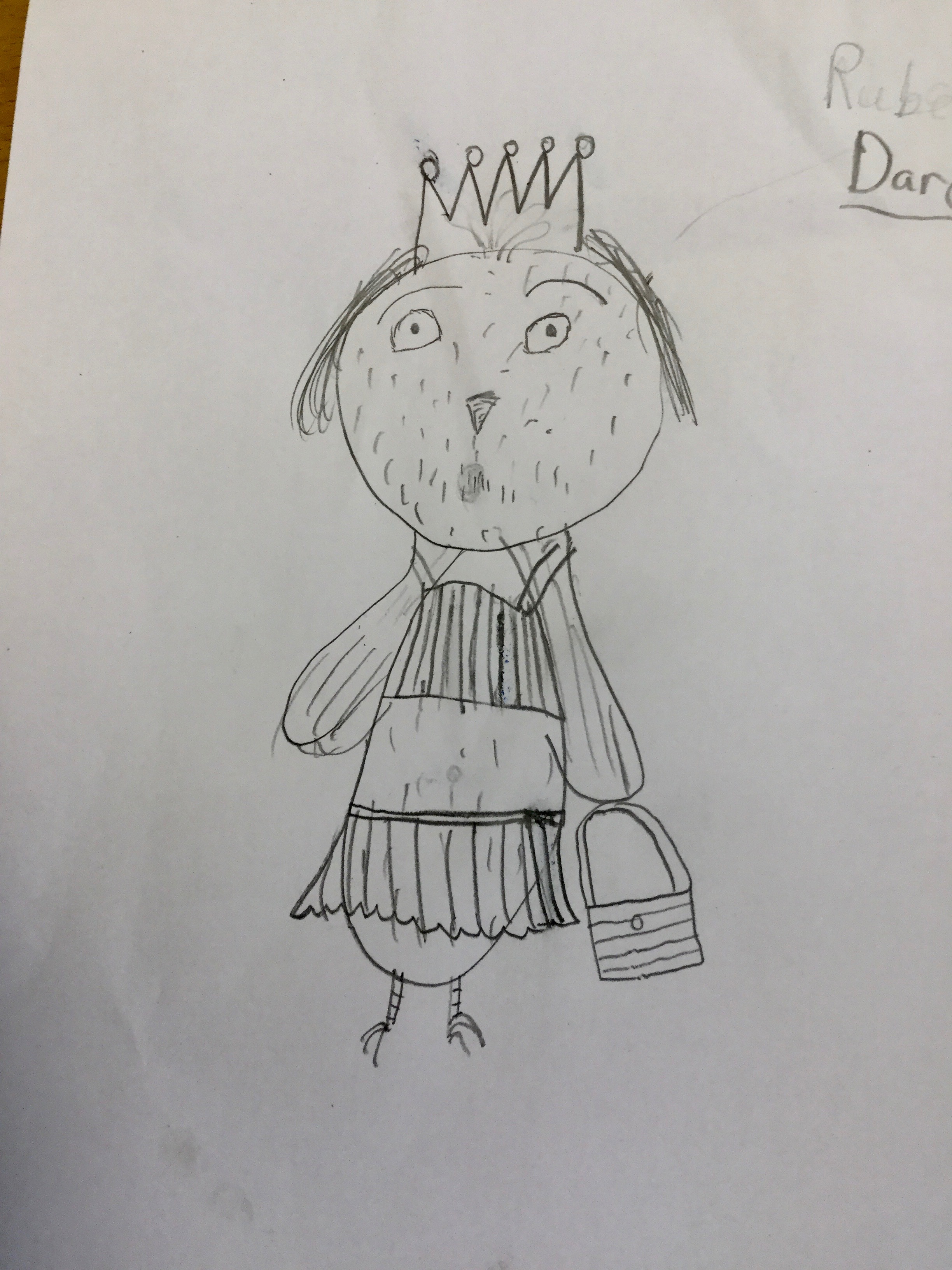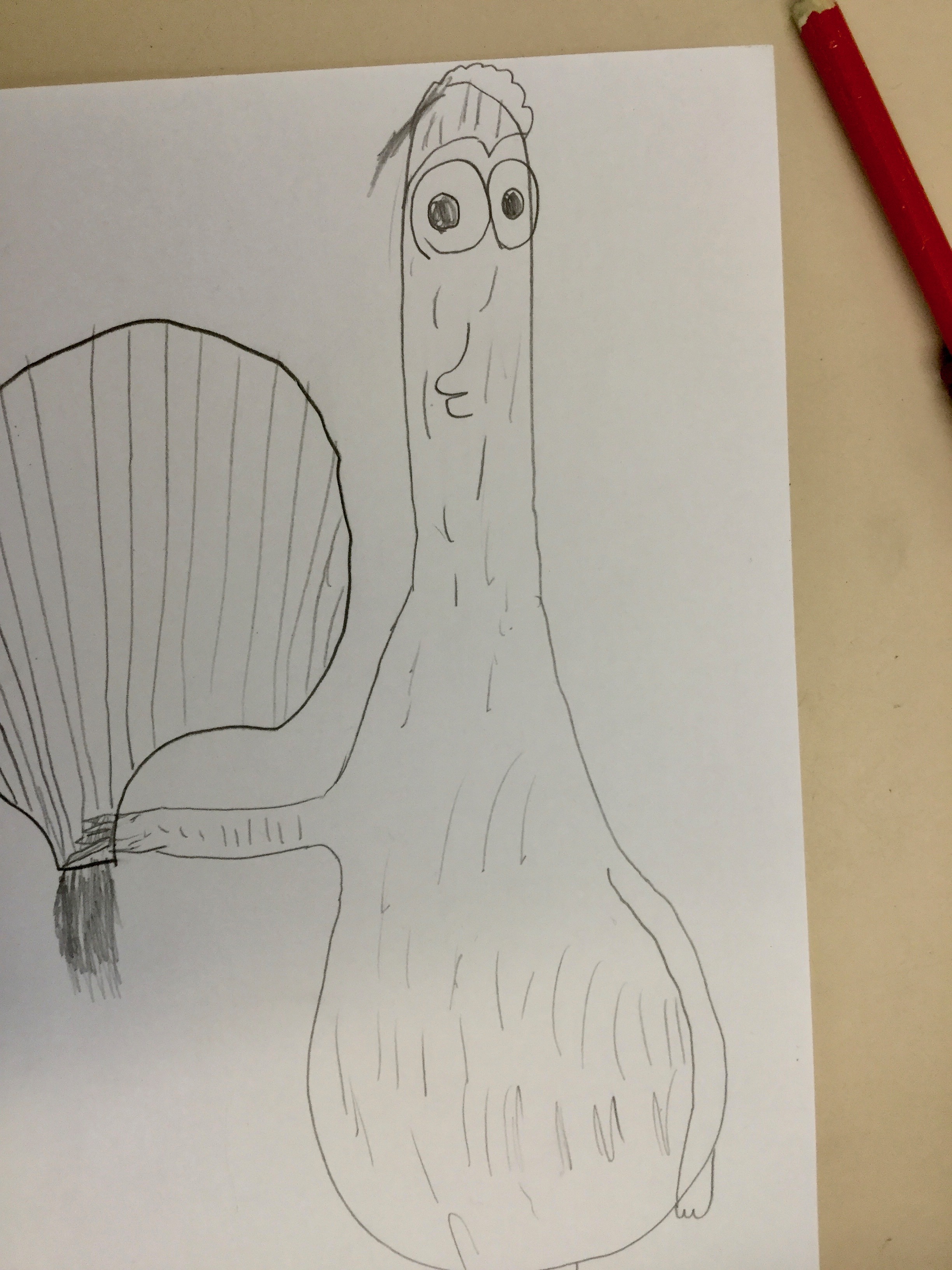 We then created two magnificent stories where Dave Pigeon and best friend Skipper had to avoid a candy floss covered Mean Cat, before meeting evil magic mice Bob and Kevin who transformed the pigeon besties into mice. Dave and Skipper, the mutant pigeon mice, had no choice but to escape via a transporter hidden in a sewer.
We then headed to Cranleigh Primary School after lunch where we were met with a fantastic display of the pupils Dave Pigeon inspired artwork.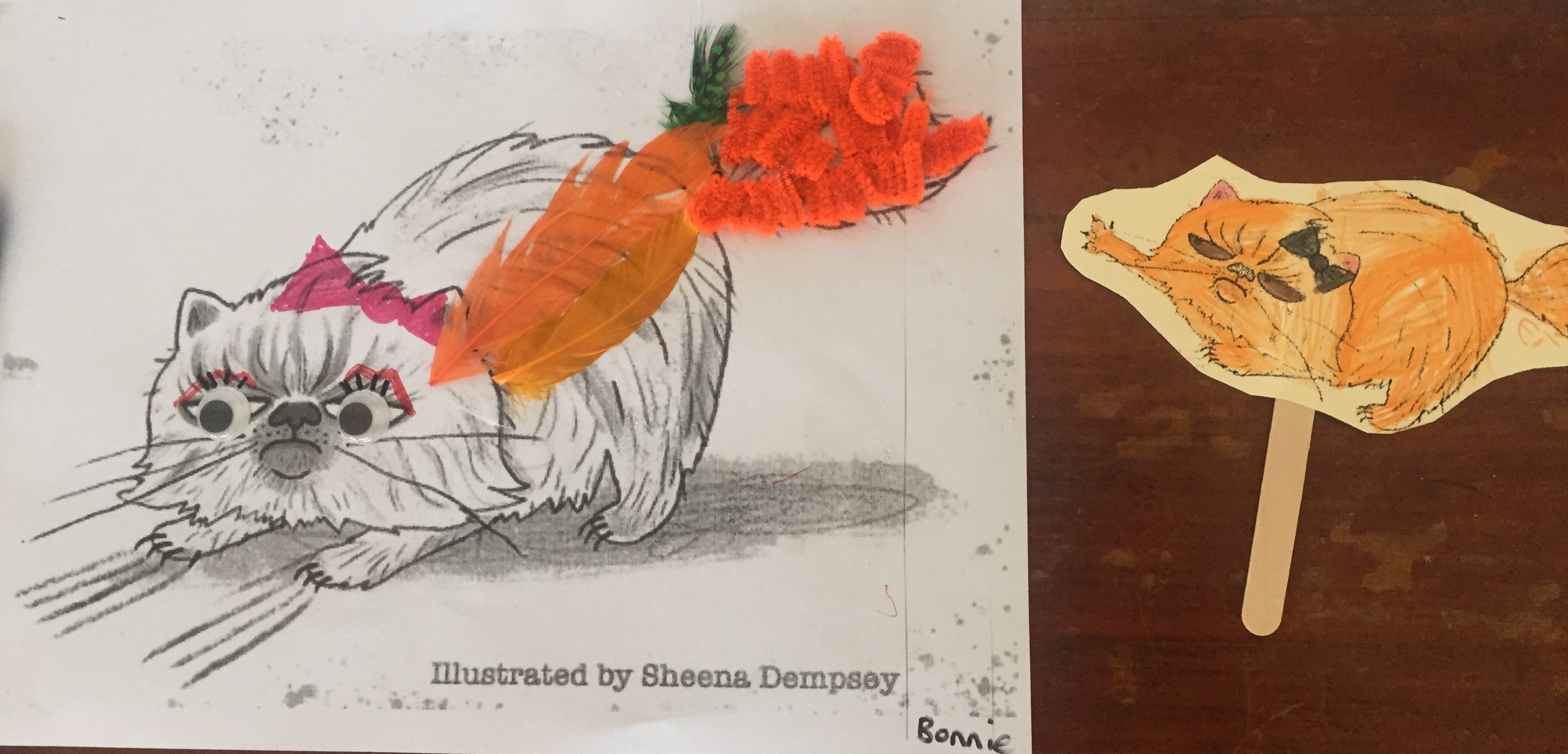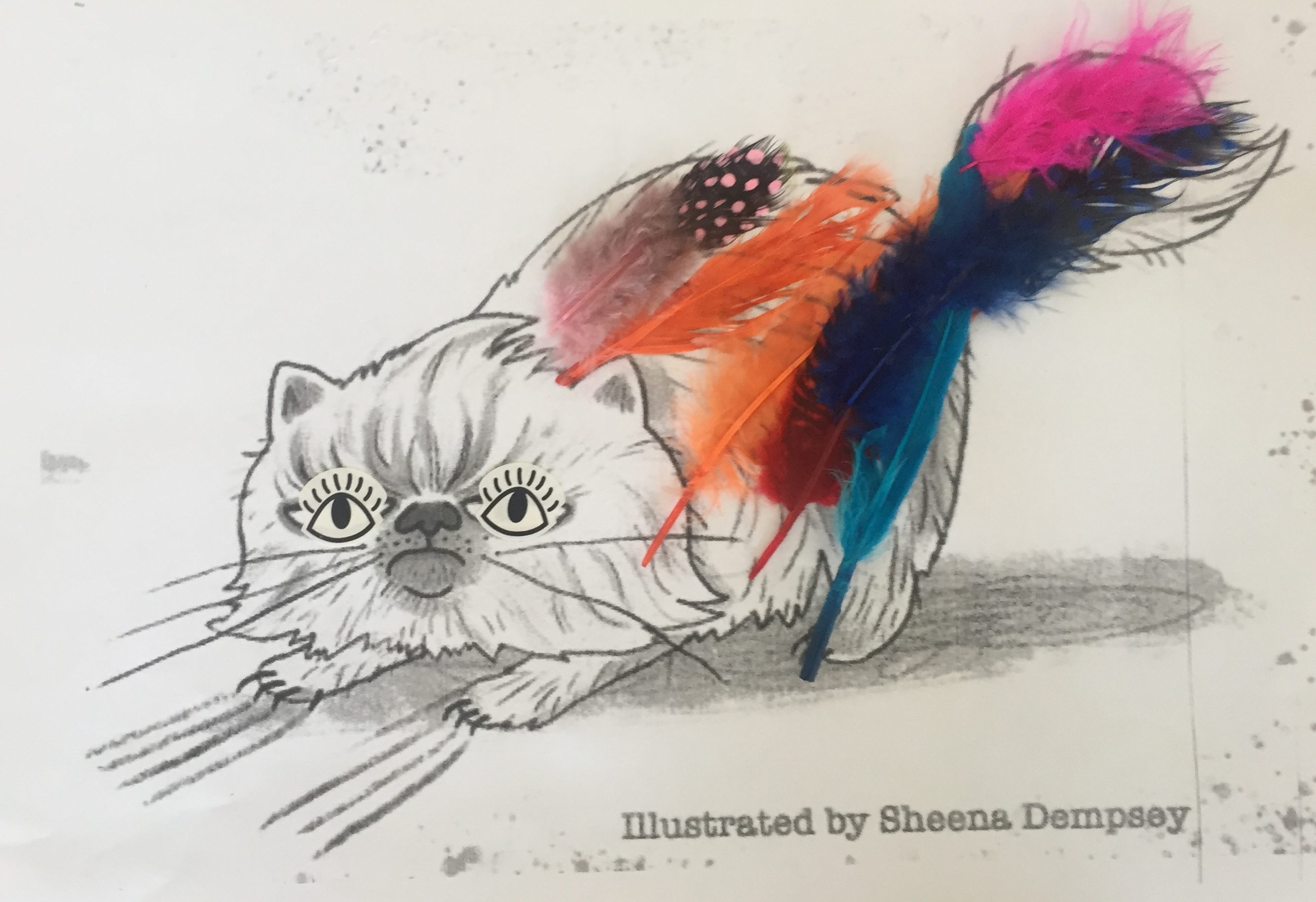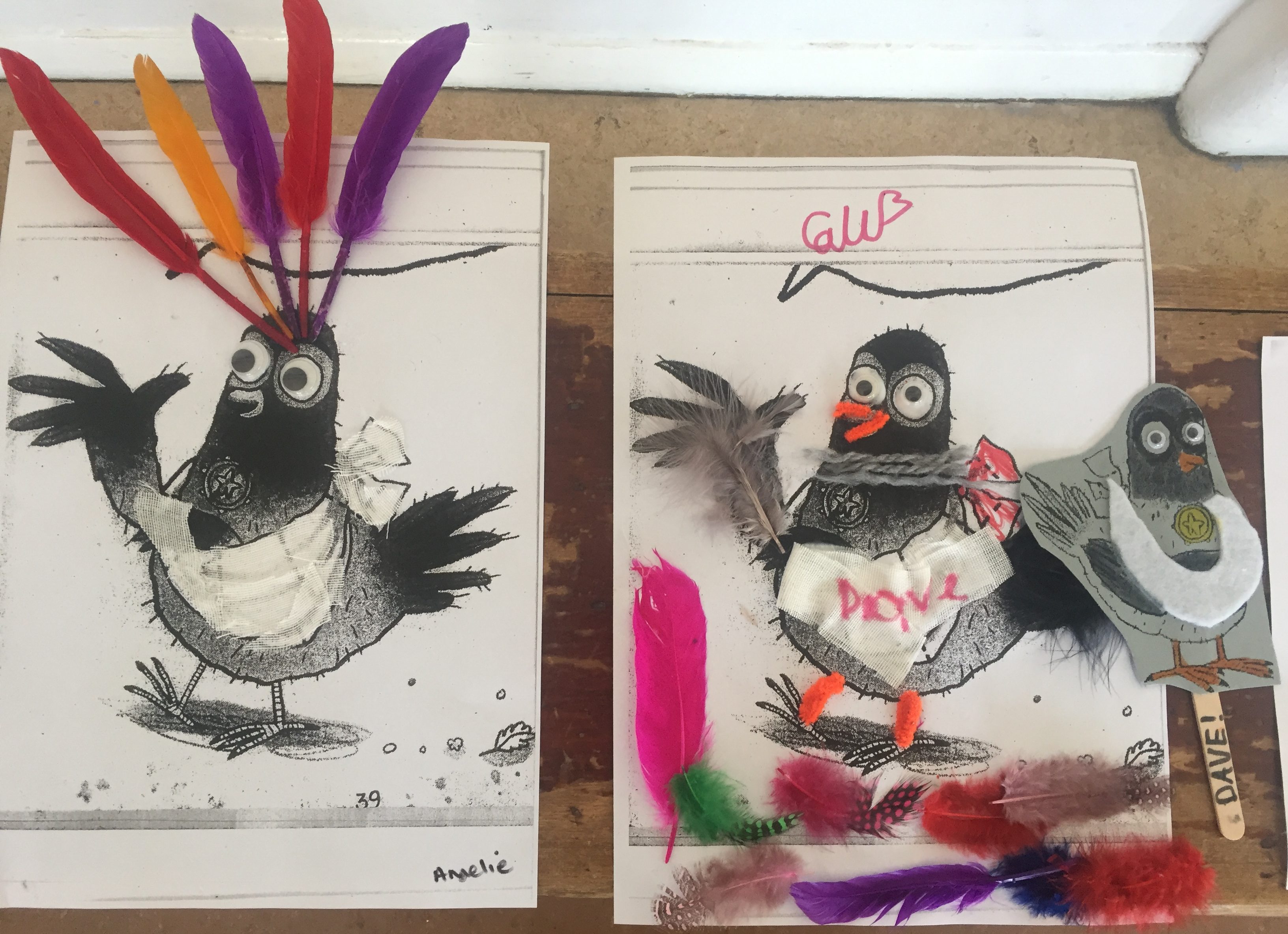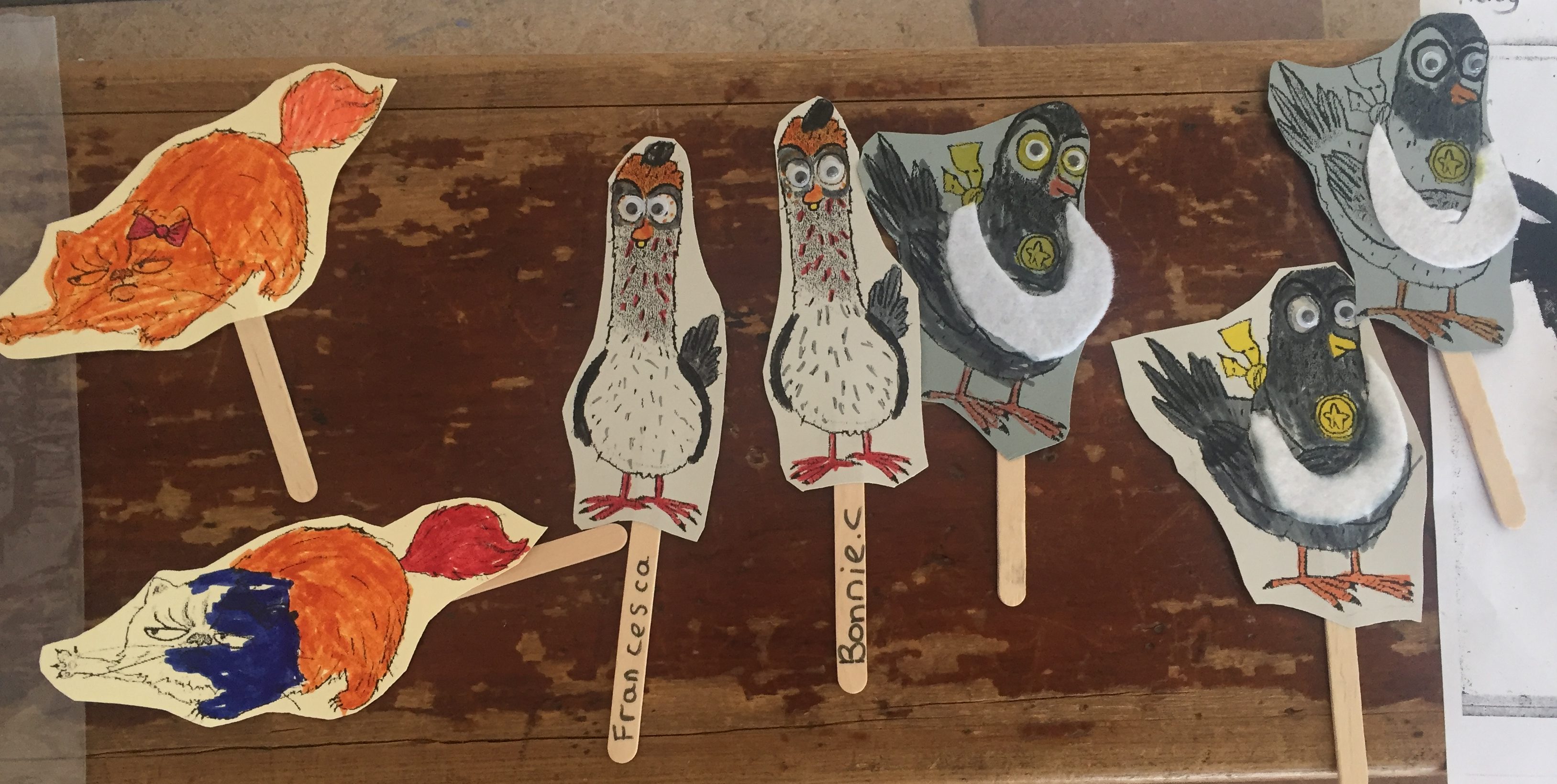 We created brand new characters and stories that involved a middle of nowhere jungle, pigeons at a rave and a super pigeon called Supie.
One particular highlight was meeting and exceptionally knitted Dave Pigeon who had been created two of the staff members at Cranleigh Primary School. He was a knitting masterpiece.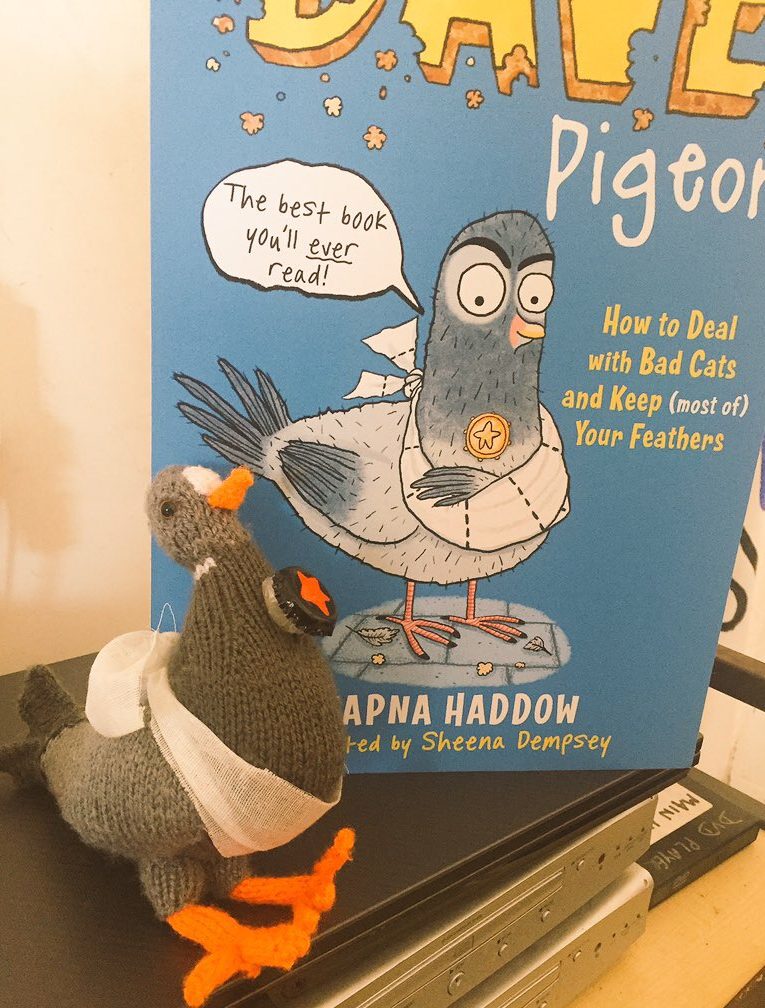 Thank you so much to all the brilliant staff and pupils of St Bartholomew's Primary School and Cranleigh Primary School. And an extra special thank you to Owen and Jayne from Surrey Libraries who were such kind hosts.