I was flying solo today as Sheena was away but I felt right at home at Heathmere Primary School, where deputy headteacher, Ben Cooper, had organised the first ever Roehampton Reads Festival.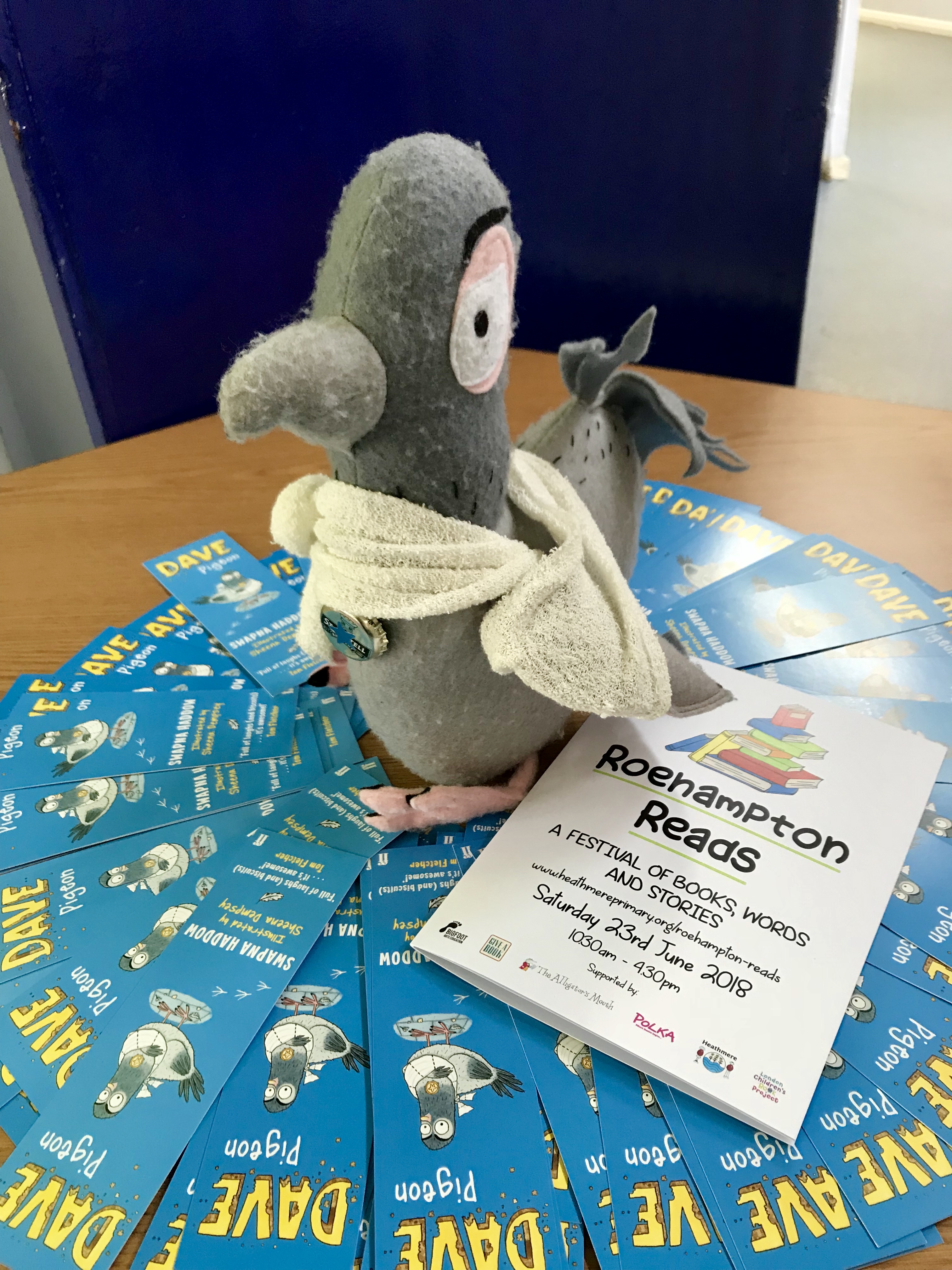 In honour of firsts, we started the session with a floss off, I decided to read from the first Dave Pigeon book and today, we let Mean Cat have her moment in the spotlight for the first time. After all, it must be hard for a cat who despises pigeons to star in a book, nay a series, about a pigeon.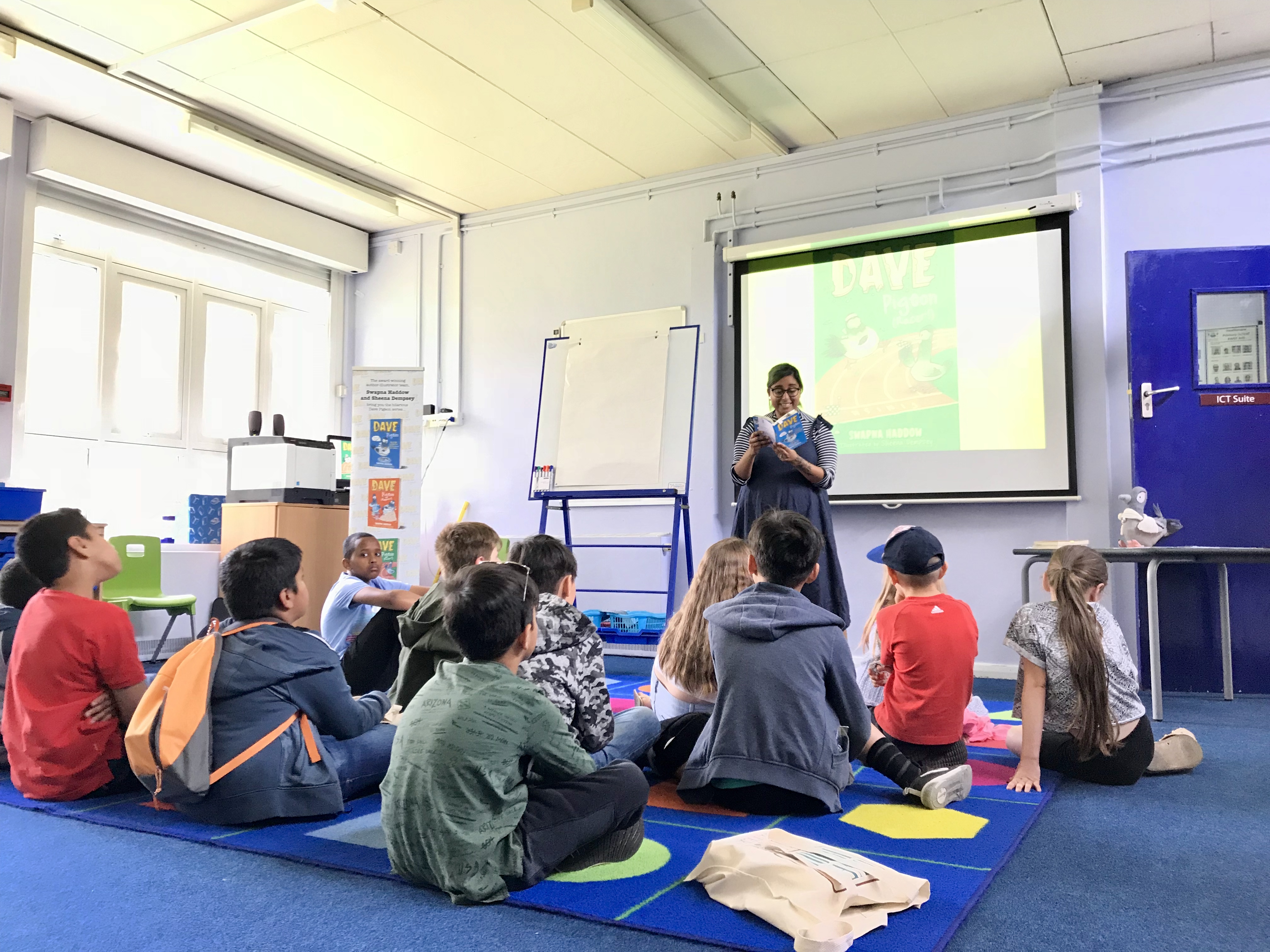 The young illustrators and writers who joined me today helped write Mean Cat's story using the fold-over technique.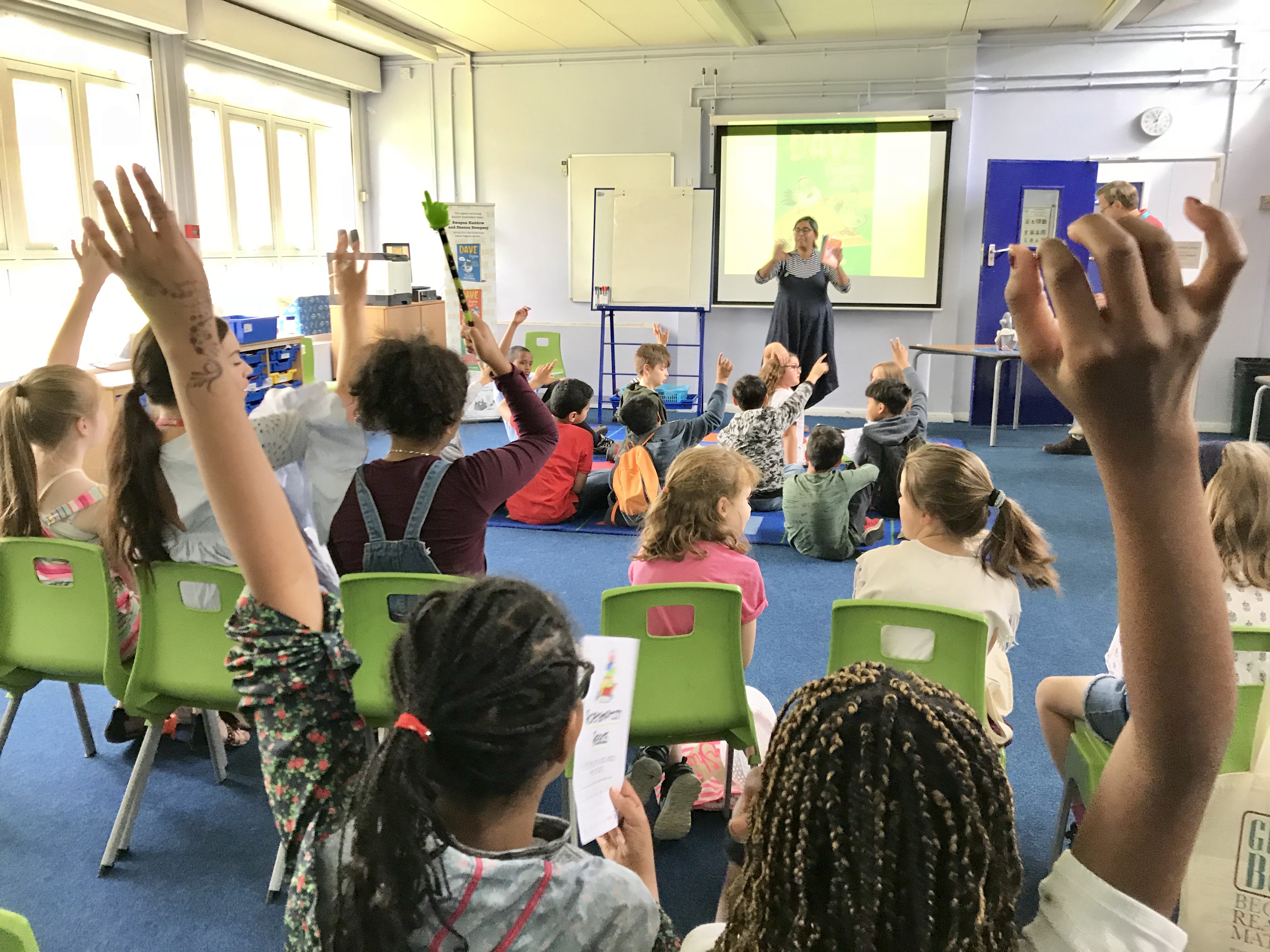 One young writer would write the first part, fold the paper over so no one else could see it and then the next writer would write the next part and fold over and so on and so forth. Trust me, it made sense and it worked!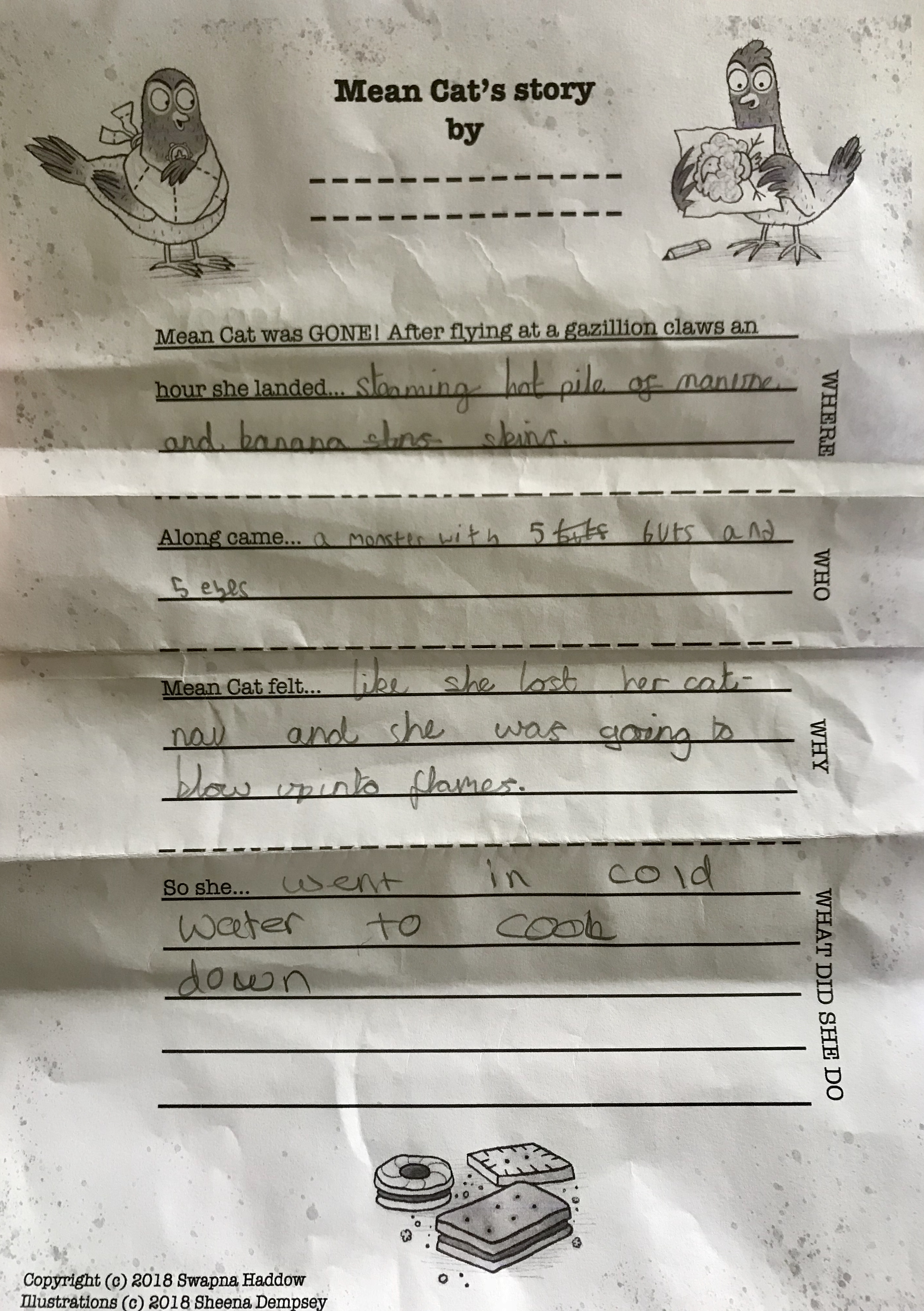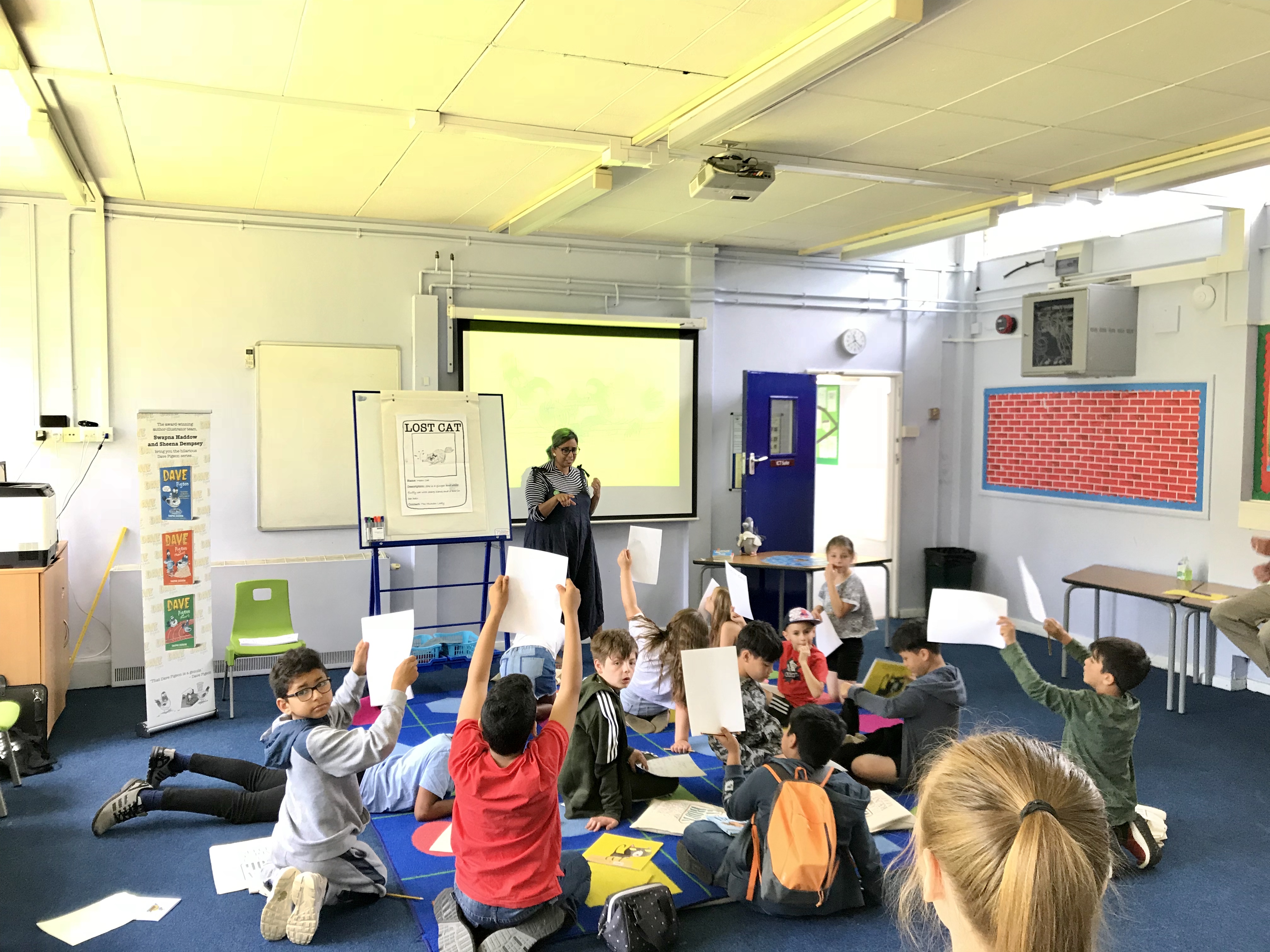 Thank you so much to everyone who came along and created amazing artwork and stories. And huge thanks to Ben, Heathmere Primary School and the Alligator's Mouth for such a wonderful day.