Yesterday, Sheena and I were in beautiful Oundle for the Oundle Festival of Literature Kid Lit Programme.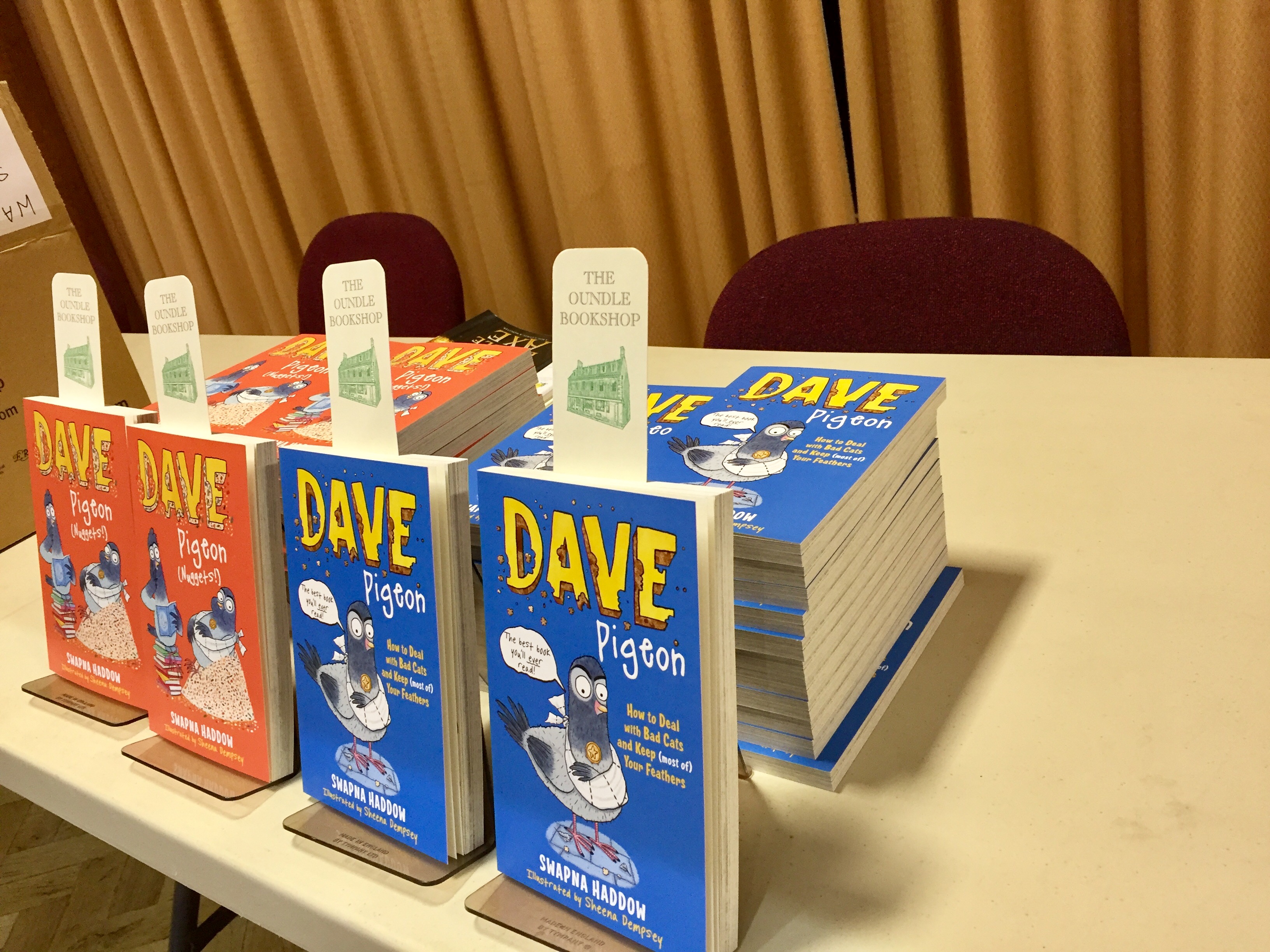 We signed a monster-sized pile of books and ran an illustration and story-building workshop with pupils from Easton Garford Primary School, Laxton Junior School, Copthill Primary School, Oundle Primary School, Warmington Primary School and Hezel Leys Academy.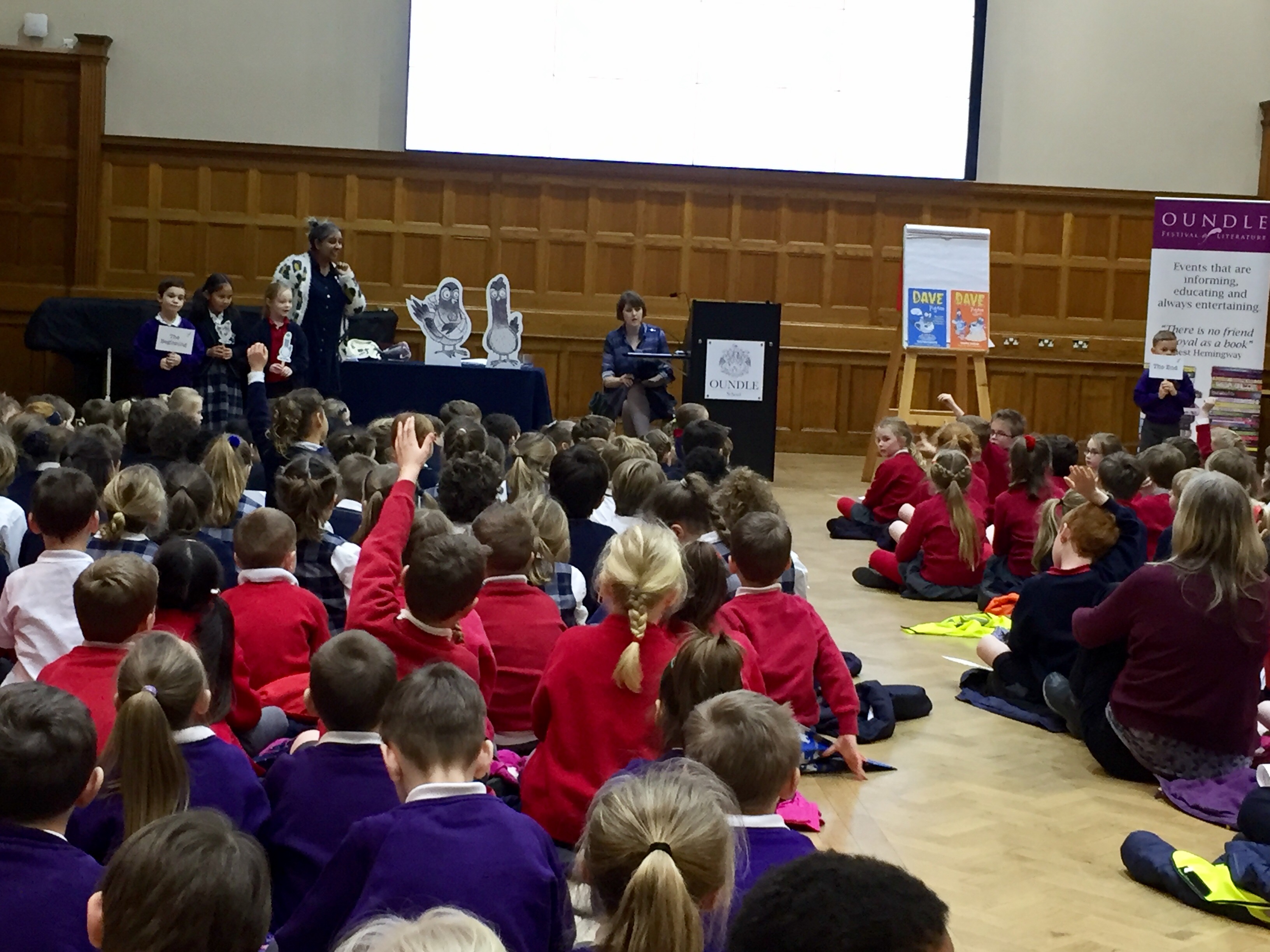 The Great Hall in Oundle was filled to the brim with two hundred and eighty-five pupils and they created some brilliant new pigeon characters. We then got to work creating a story that involved Dave Pigeon and Skipper being attacked by a wasp and landing in Pigeon Land where a superhero pigeon saves them from the menacing wasp.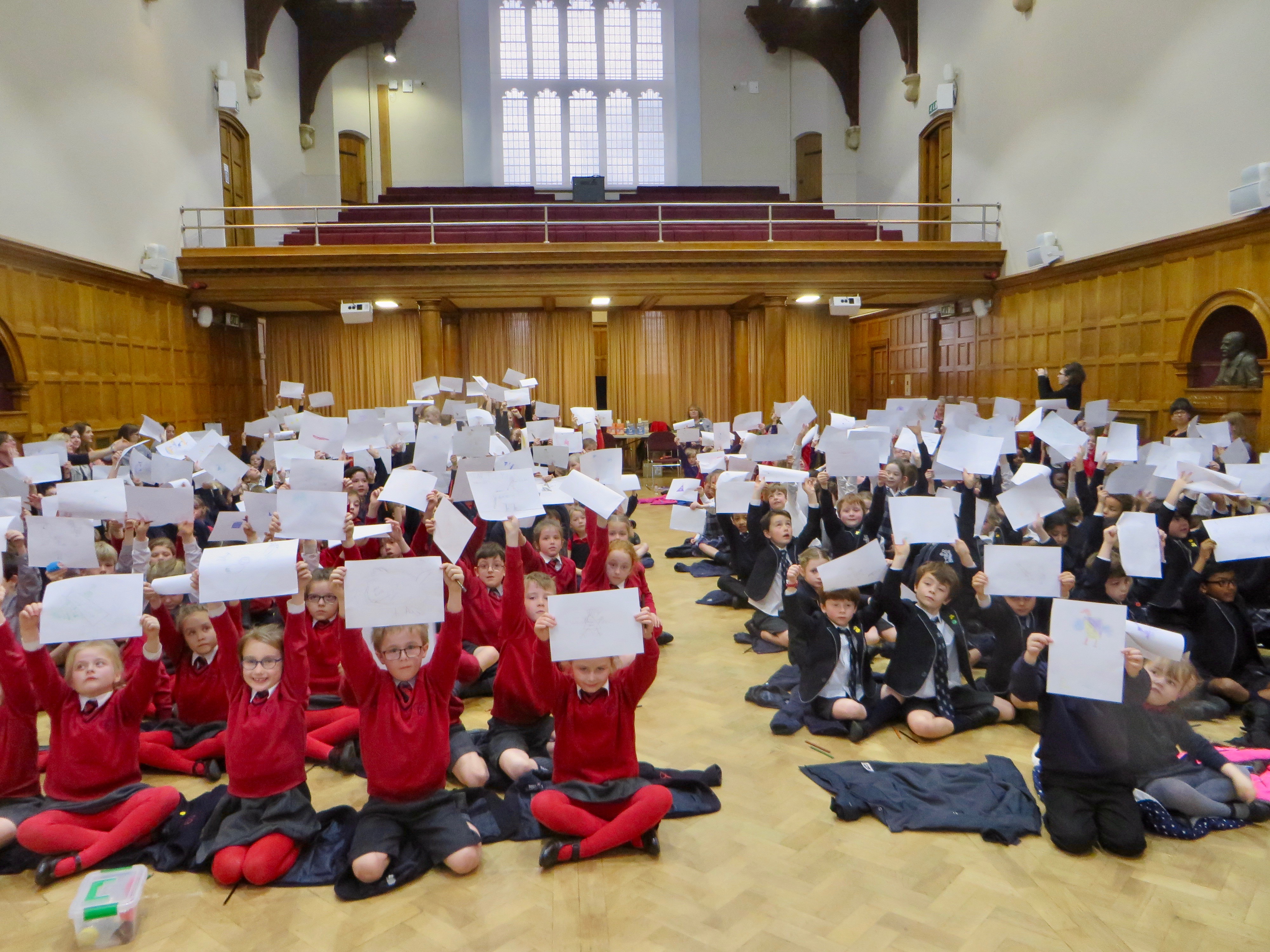 Sheena and I then headed north to Newark Hill Academy where we met with Year 4 and introduced them to the villains in the Dave Pigeon series. As a group they created a brand new villain, the evil Doctor K, and then worked on their own baddies before we created a new Dave Pigeon story together, full of graveyard high jinx and volcanic villain lairs.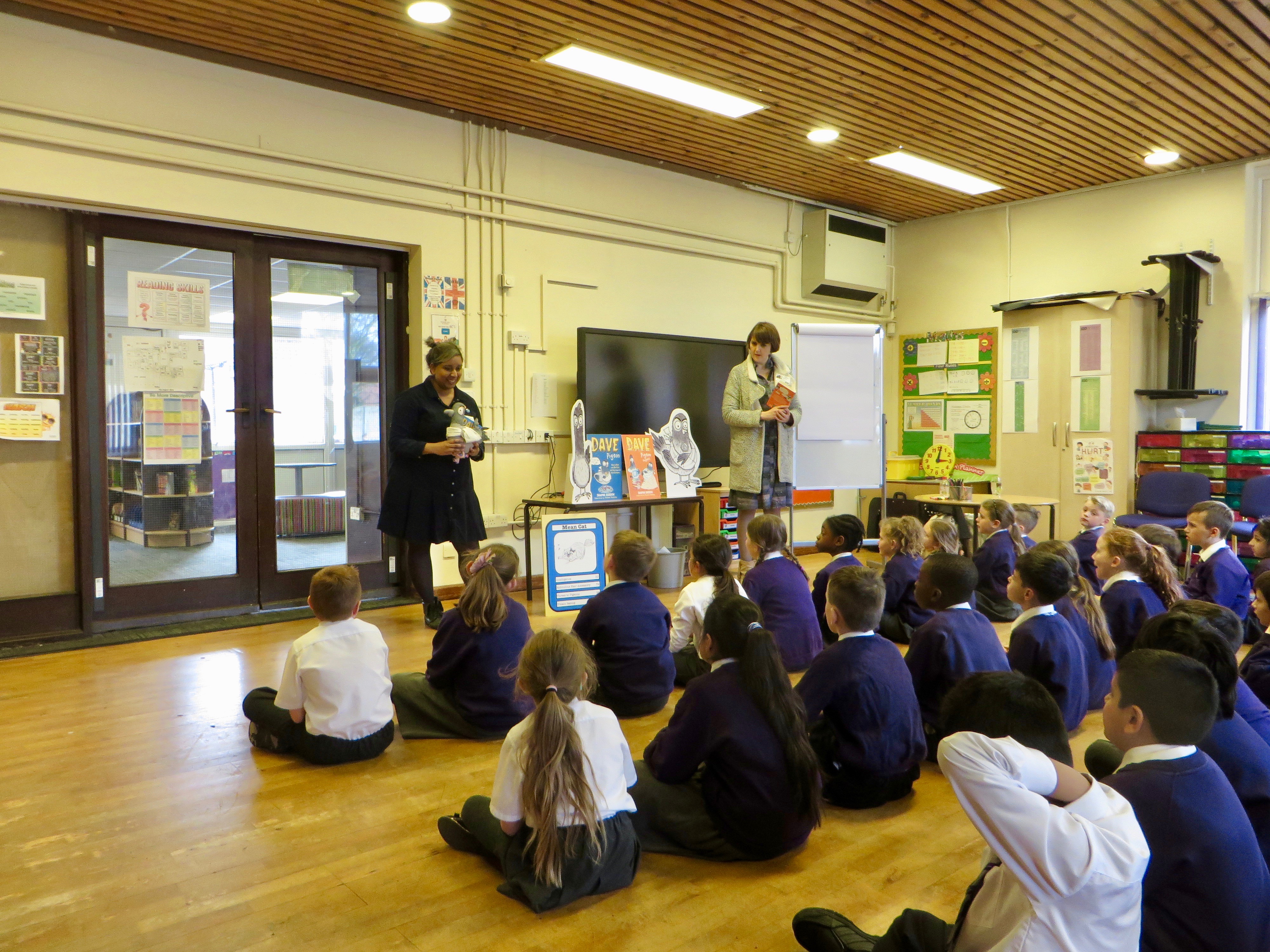 Thank you so much to all the pupils and teachers who came along and especially to the brilliant Helen Shair who organised the Oundle Festival of Literature and was the most pigeontastic host.