It's been exciting times at Team Dave Pigeon HQ. The wonderful Steve and Urmi at Pickled Pepper Books offered us the chance to take over one of their splendid windows in the lead up to the Dave Pigeon Launch Party! (Yes, this is like Christmas for me.)
Our window is in place and I couldn't be happier. It's a vision of Dave Pigeon-ness in glorious blue and grass. Should you ever be in need of wanting to create a Dave Pigeon window yourself, here's my guide to how we designed our space.
First, we needed an idea. This was easy. Sheena's incredible spreads in Dave Pigeon provided endless inspiration. This one of a flock of birds flying off from the garden, is one of my favourites.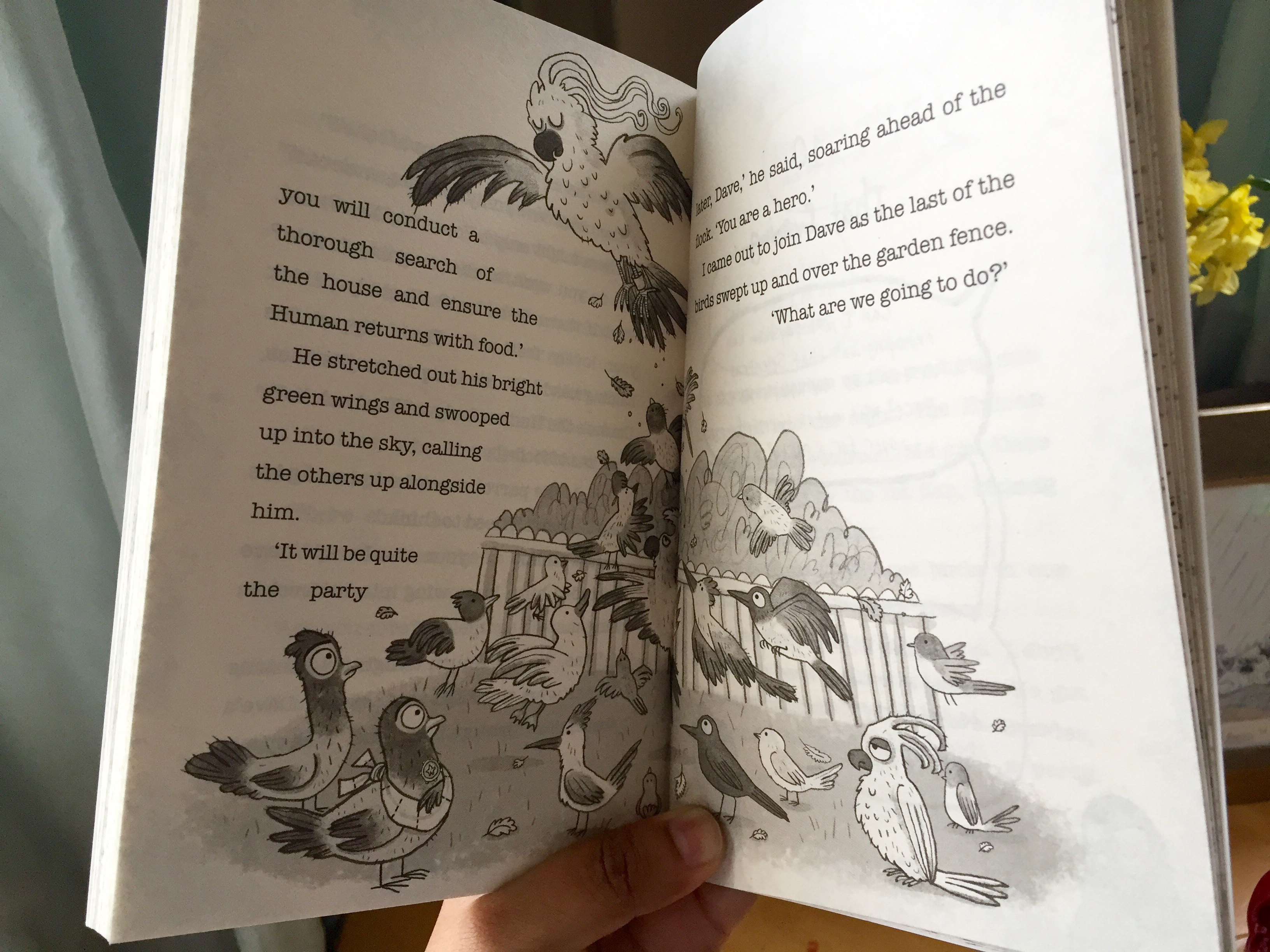 This spread soon inspired an idea of a flock of birds flying out of a large Dave Pigeon book. That's when the sketching happened: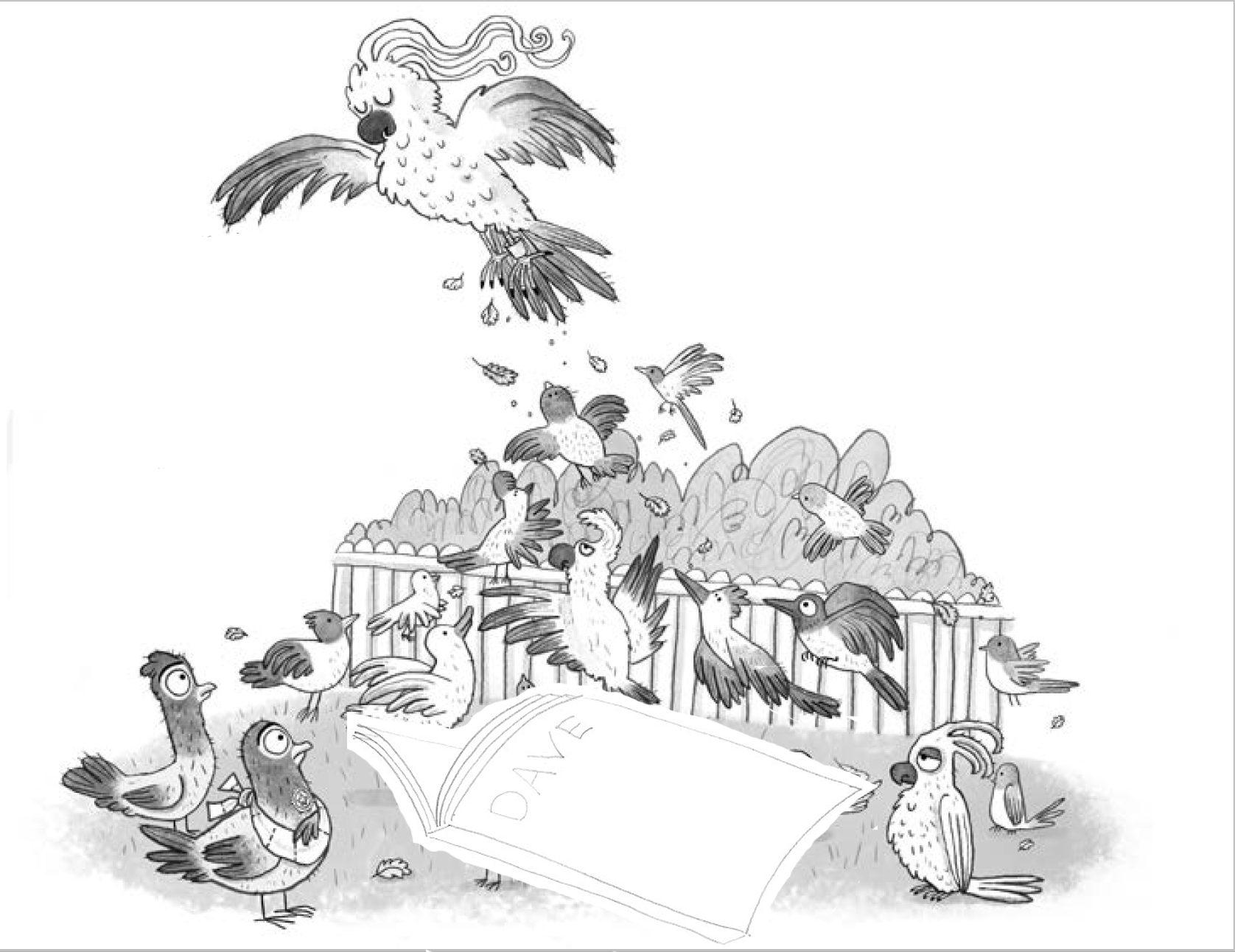 But would it work? How do you get a bunch of birds to emerge from a book? Enter an old Coco Pops box, Lego plates, mini print-outs of the birds and the book, oh and a lot of string: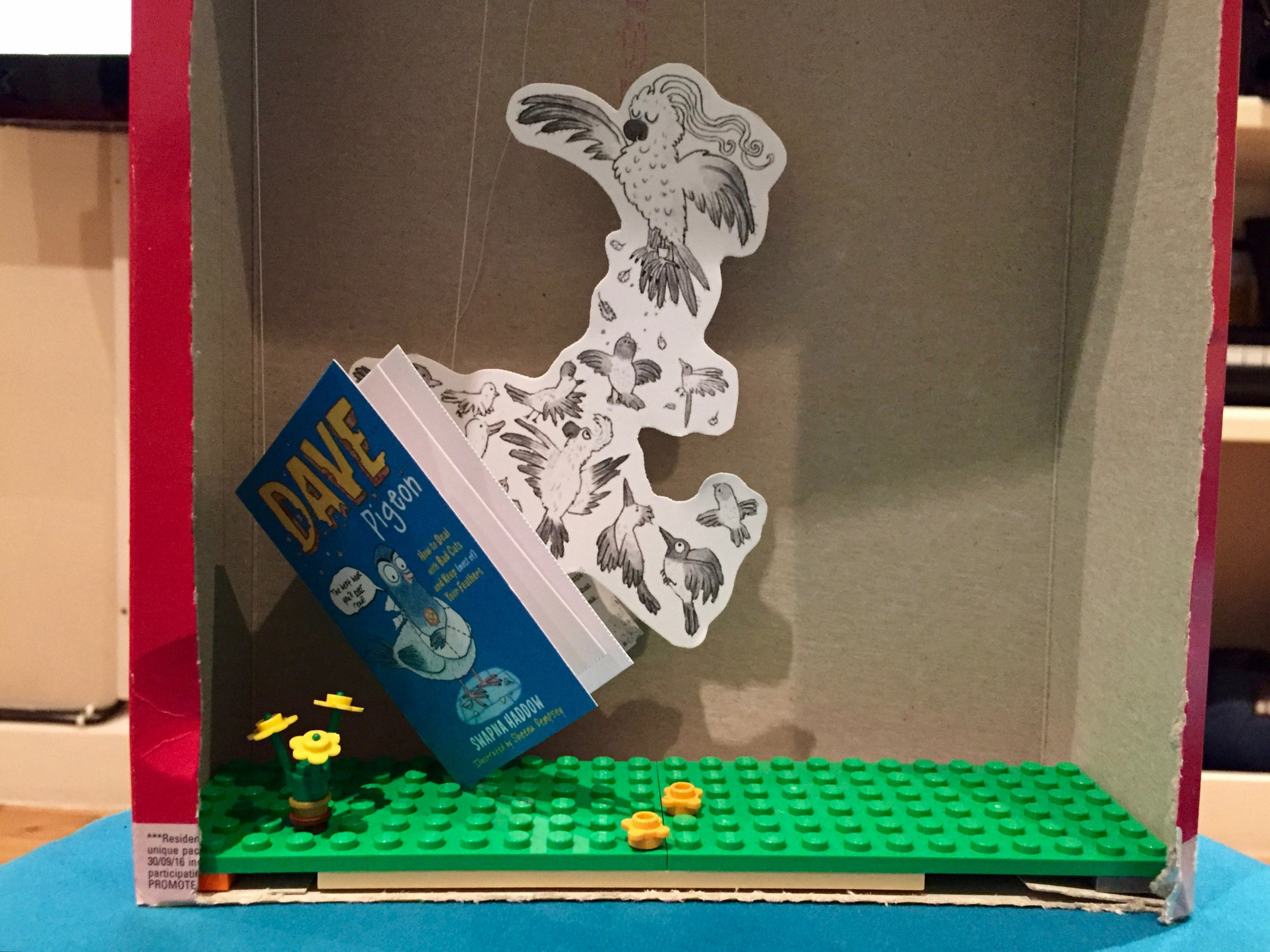 Convinced by the mini prototype, we got to work building the book to fit the window until… TA DAAAAH we had a large foamboard book! (I didn't have a 50 pence piece to compare sizes so I had to use my 5-year-old son.)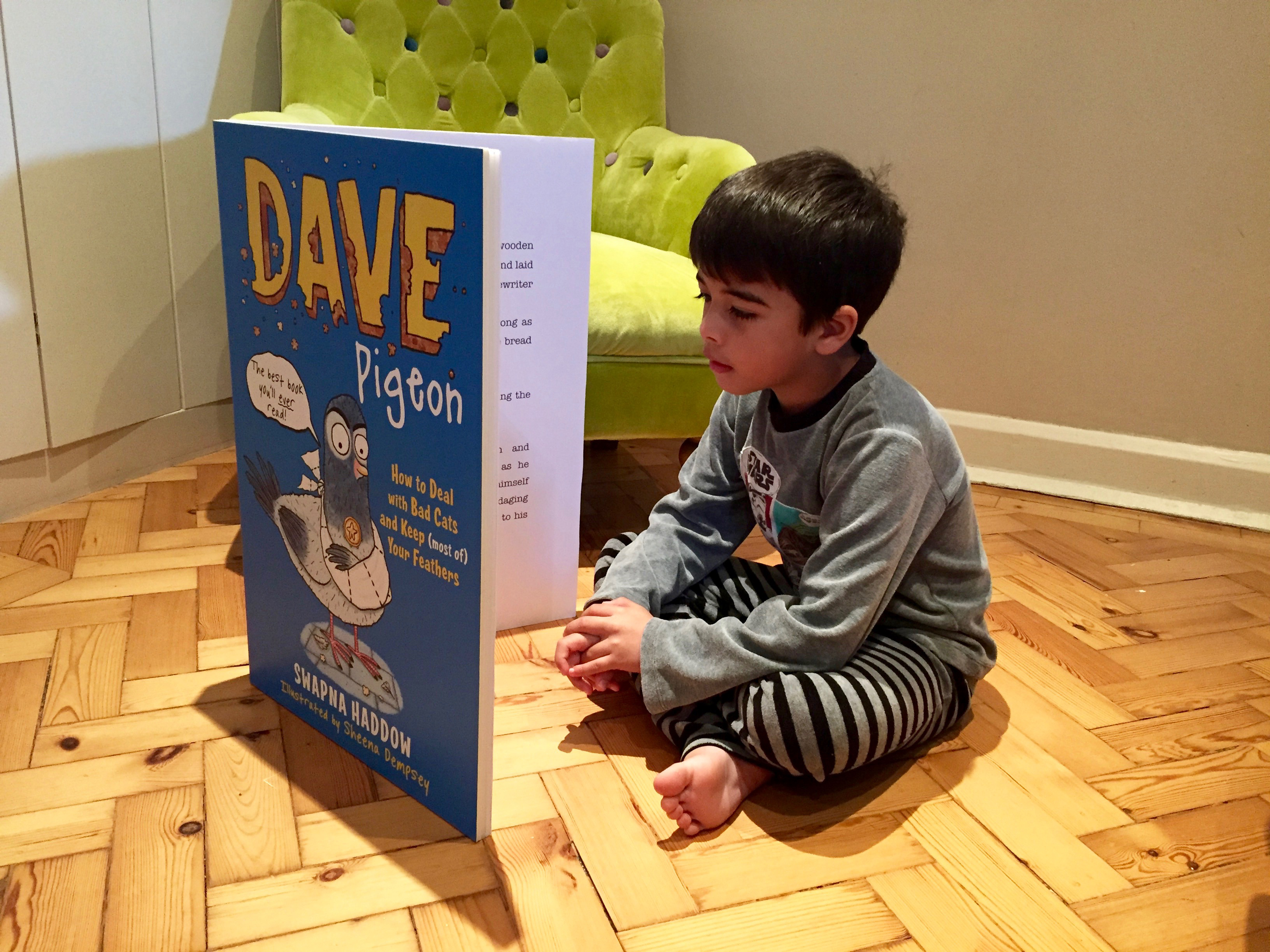 Then came the Dave Pigeon Window Day. Sheena used her magic skills and contortionist abilities to draw in our heroes, Dave and Skipper, on the window with chalk pens.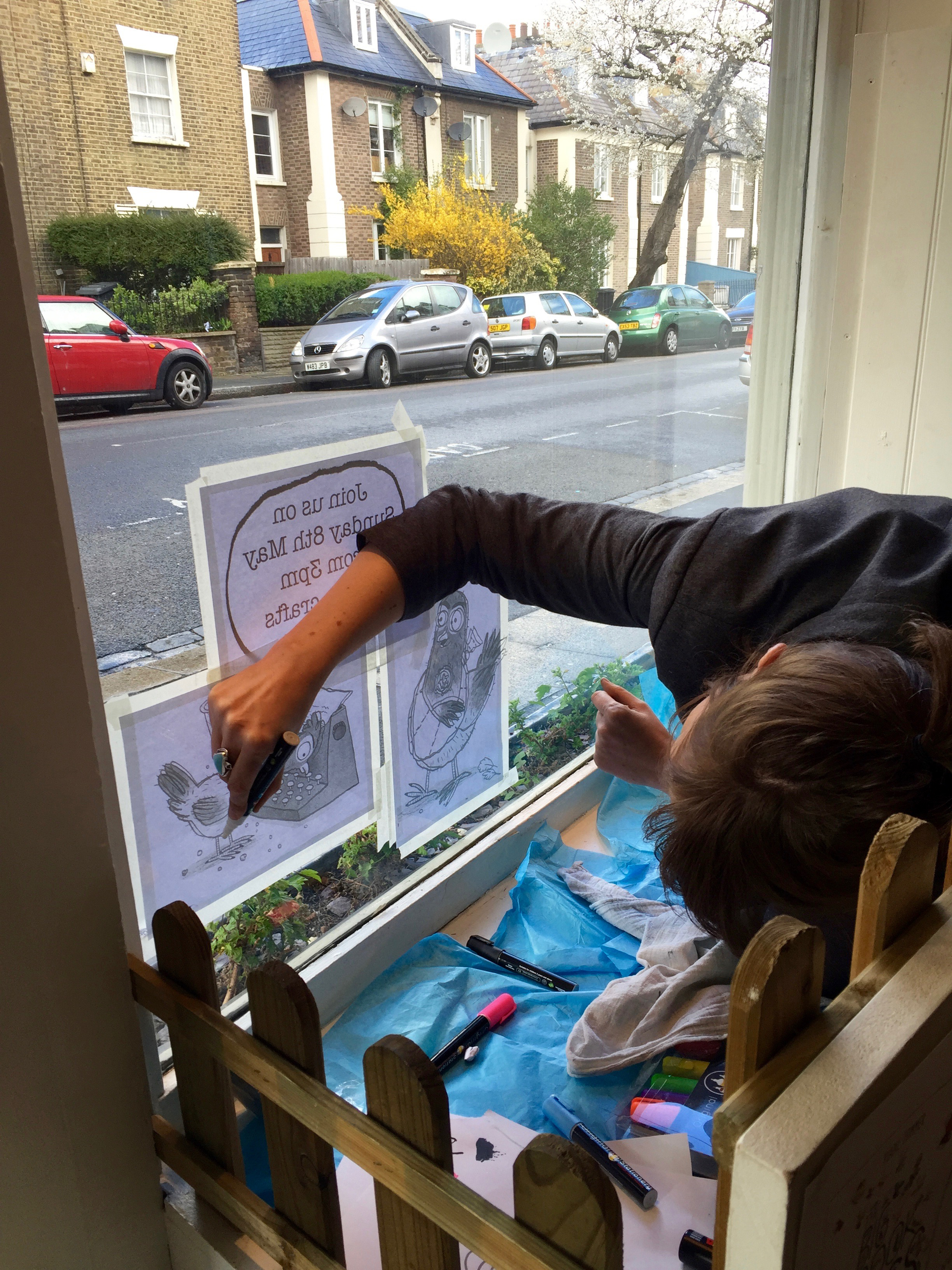 Then came the job of trimming grass to fit our window for a truly garden feel, thanks to the husband.
This was the 'left a bit, right a bit' bit: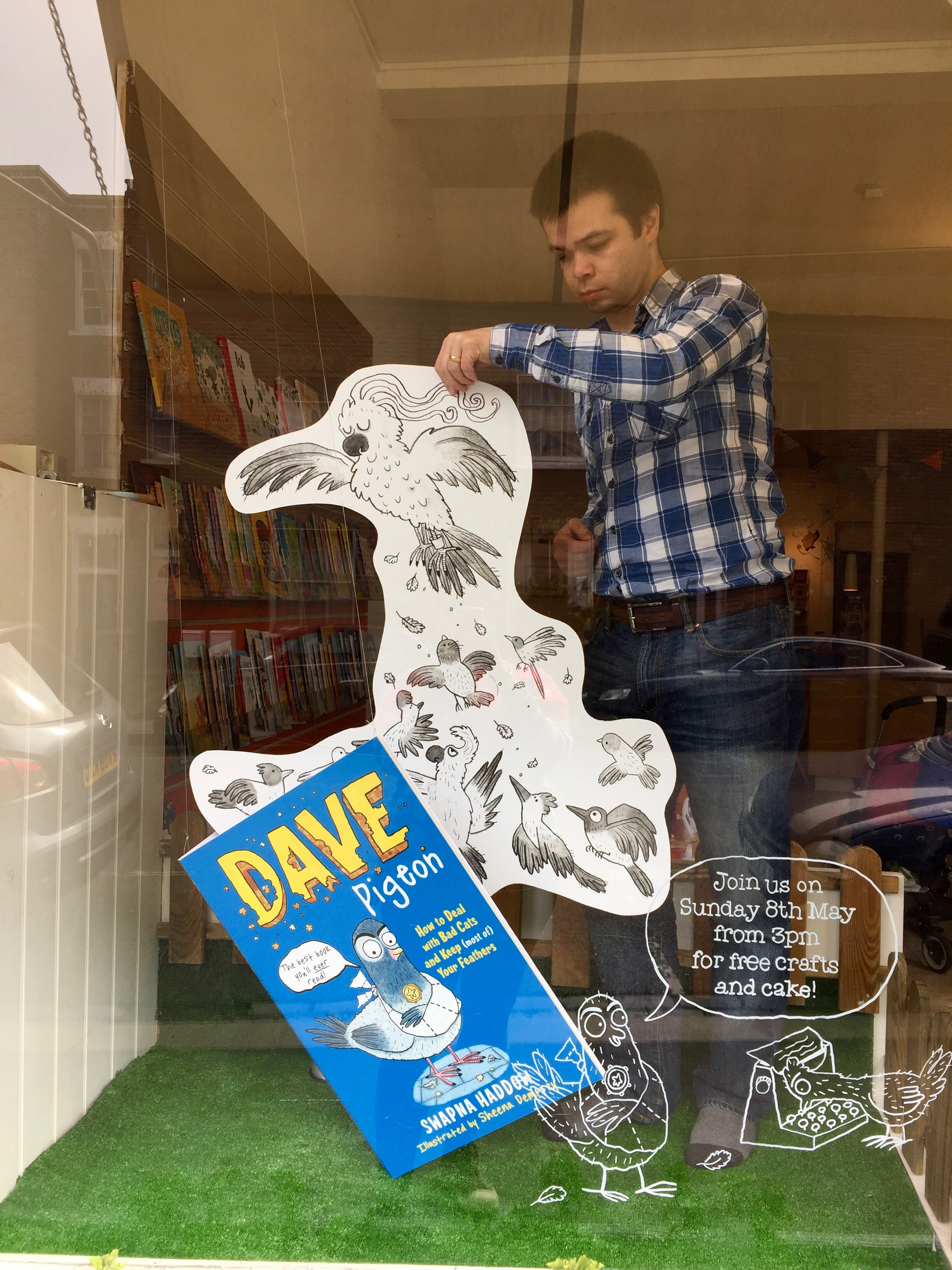 And voilà! Our gorgeous Dave Pigeon window was dressed and finished. You can see the window now up until just after Sunday 8th May 2016 at Pickled Pepper Books.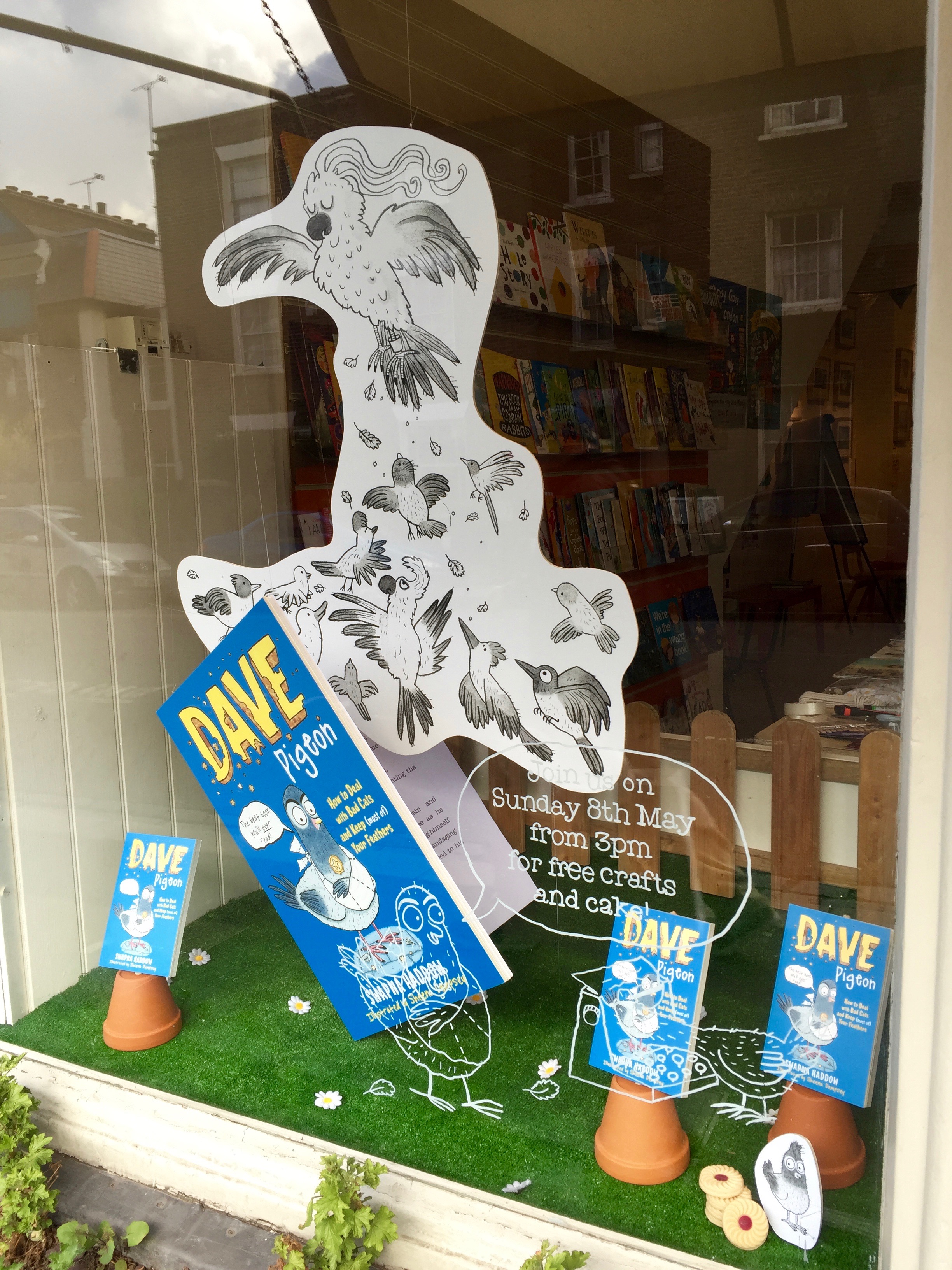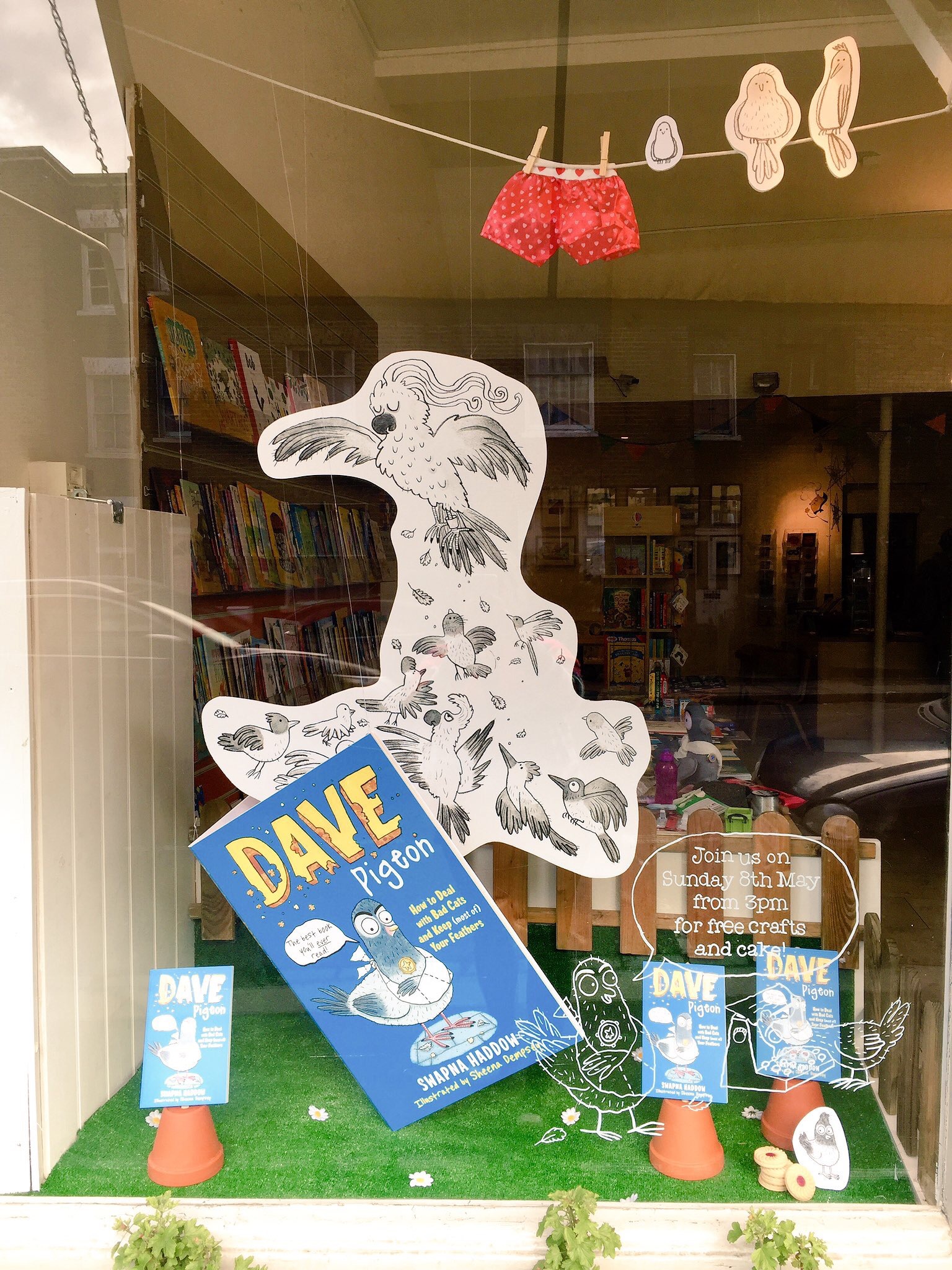 Hugest thanks to Team Dave Pigeon Window: Sheena, James, and Steve and Urmi from Pickled Pepper Books because the secret to a lovely window is team work and a bucket load of coffee.