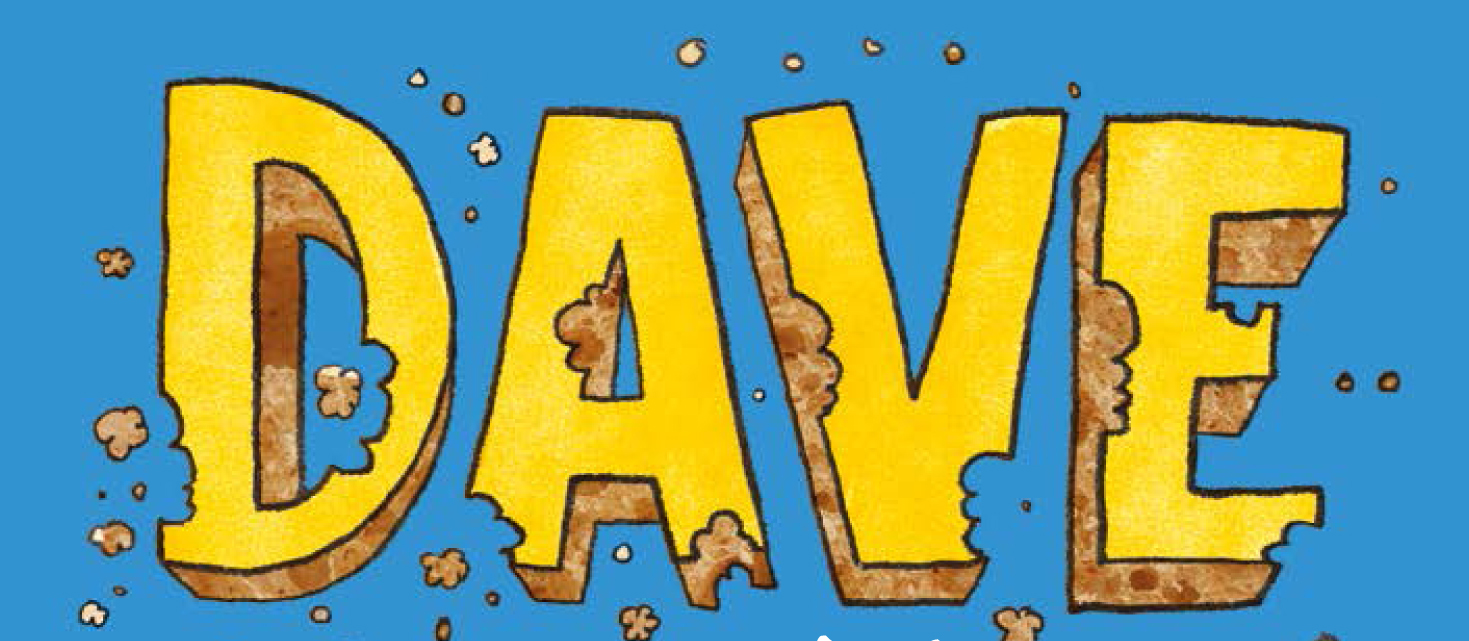 Just a quick note to tell you all that Sheena Dempsey's fabulous artwork for Dave Pigeon is now with the incredible design team at Faber and from what I've seen so far, it is looking FANTASTIC!
And to top it off, it has been incredibly exciting to see Dave in The Bookseller's Children's Preview for April.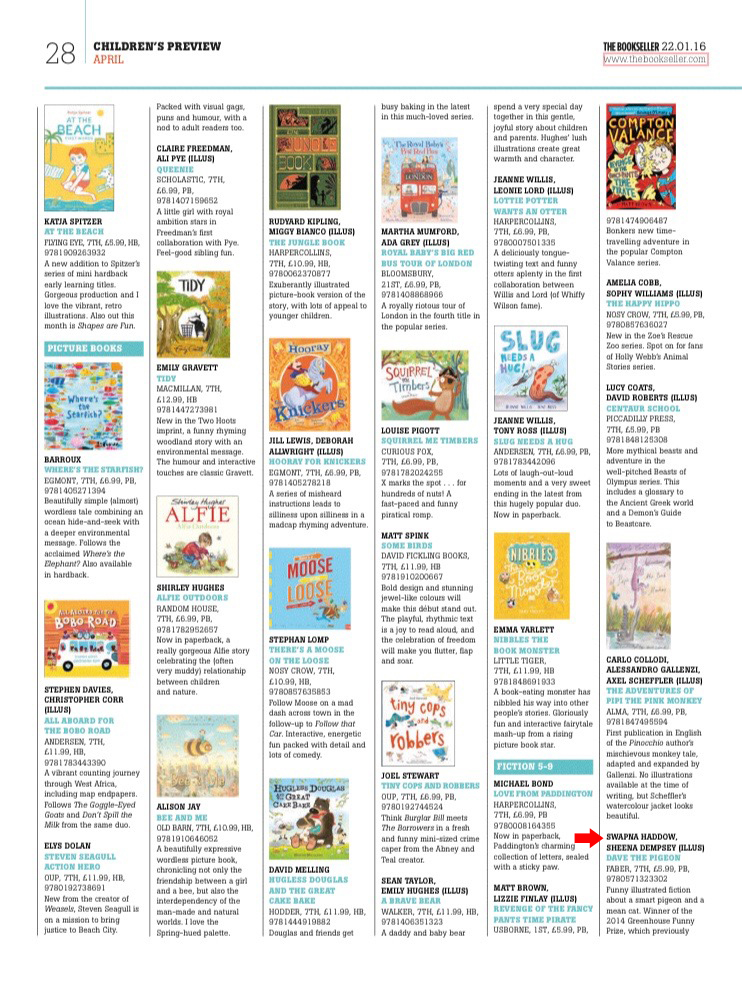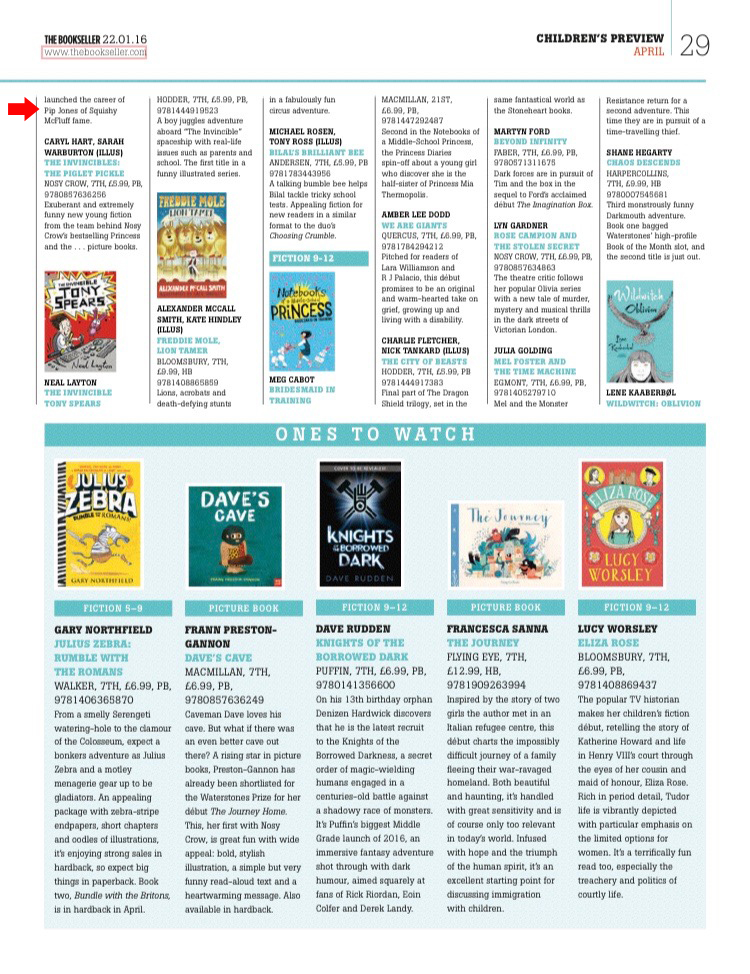 Suddenly, this is all feeling so real and I can't believe that a little story about a pigeon called Dave, that I wrote back in 2014 for my then three-year-old son, is actually about to be published… (and in 65 days time)!