Yesterday, the brilliant Pickled Pepper Books hosted our Dave Pigeon launch party. There was bunting. There was cake. There were crafts. And there were enough jammy biscuits to feed a small nation.
The party celebrated the launch of my debut book Dave Pigeon: How to Deal with Bad Cats and Keep (most of) Your Feathers. Illustrated by the amazingly talented Sheena Dempsey and published by animal-loving publisher Faber&Faber, the book tells the story of two plucky pigeons who are writing their autobiography of revenge. When asked, I often describe the book as the Hunger Games for pigeons and cats. Only not the Hunger Games at all. It's more about two hungry pigeons and an even hungrier cat and they are all a bit rubbish at games.
Here is a photo montage of our wonderful afternoon at Pickled Pepper Books, dedicated to absolutely everyone who came along to the launch and to those who weren't there but sent us their wonderful messages of support. It's means the world to me to see so many people back our Dave on his journey to the bookshelves.
With love and feathers
xxx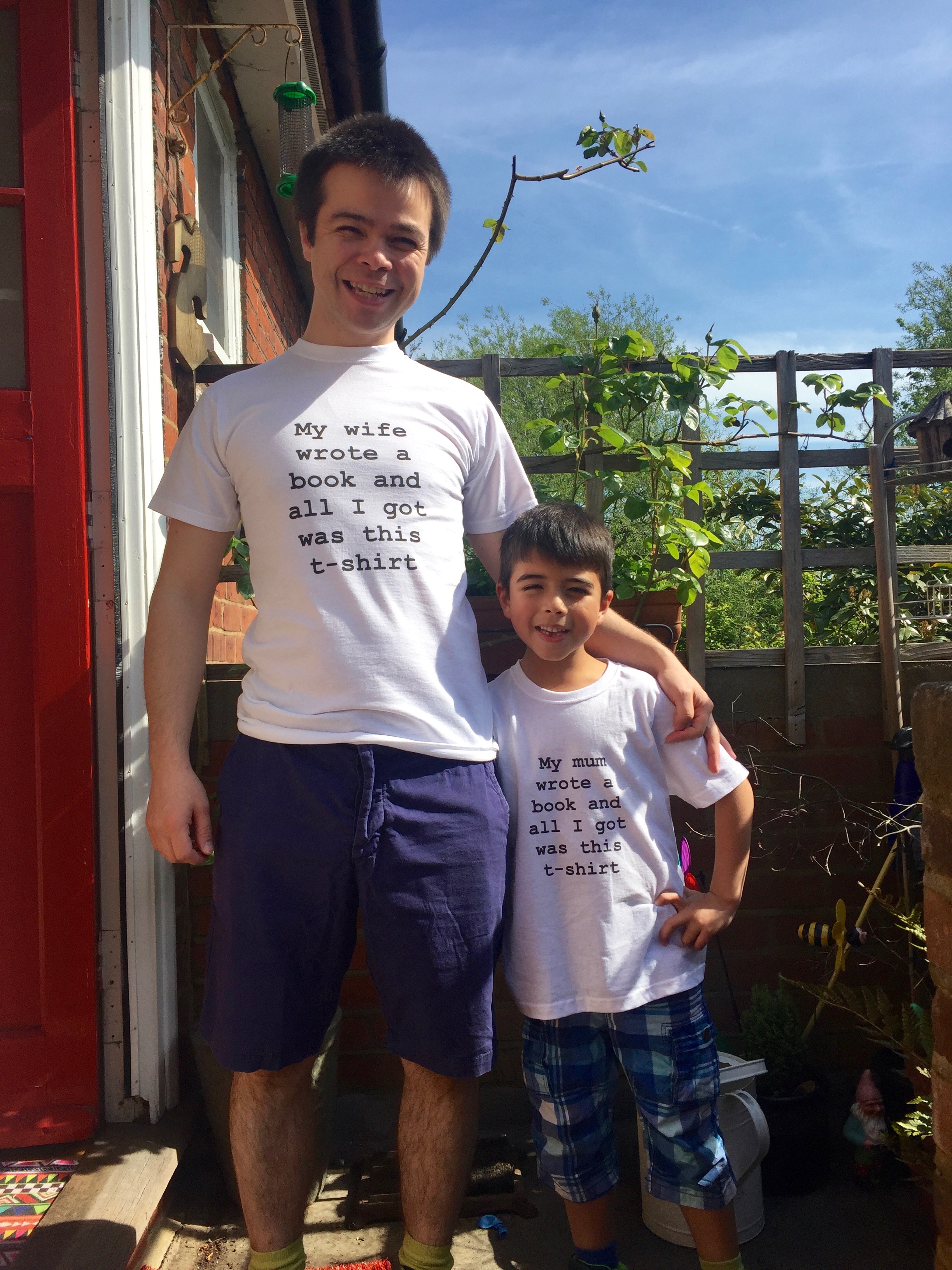 Husband and cub dressed for the occasion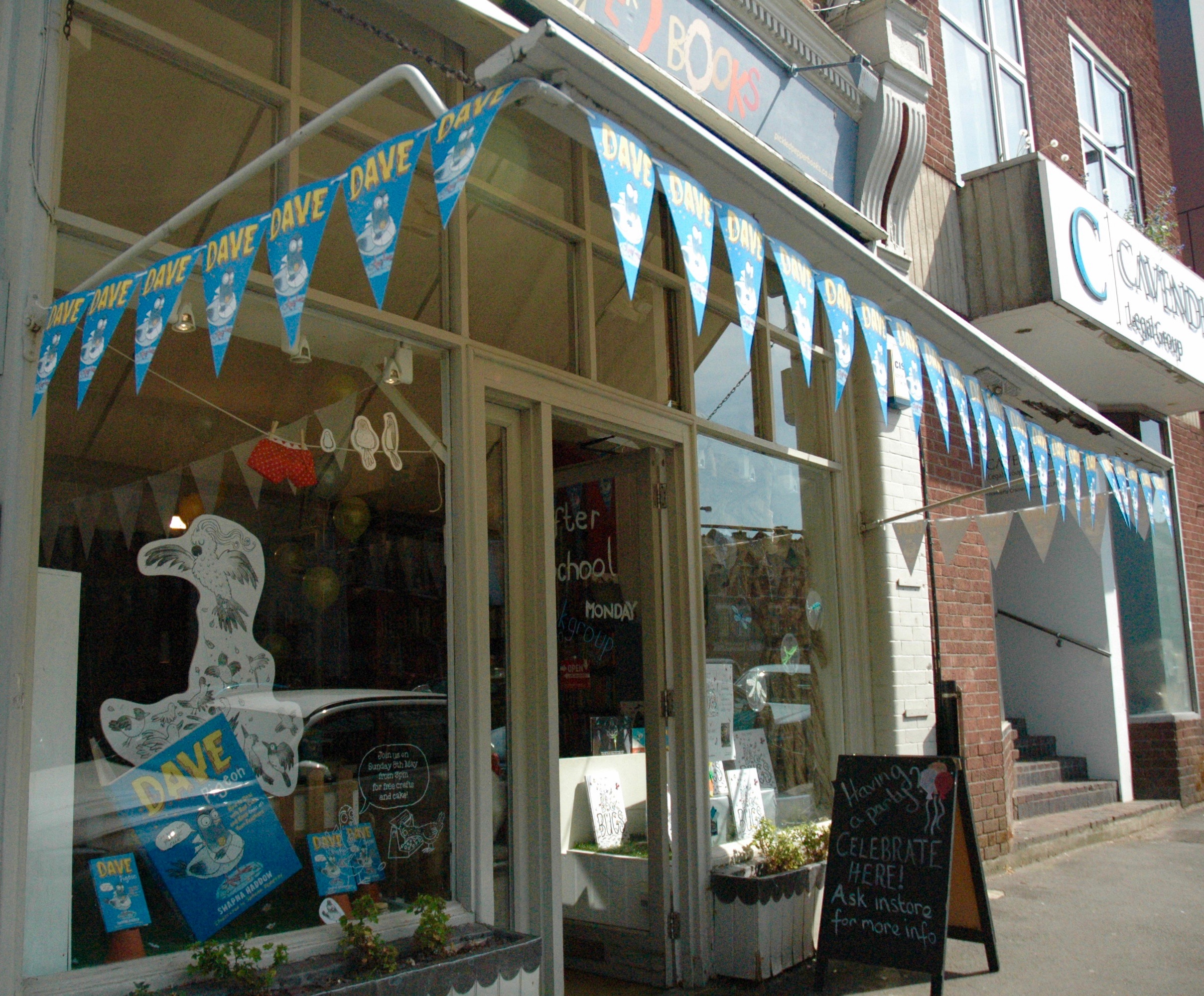 Pickled Pepper Books also dressed up for the Dave Pigeon Launch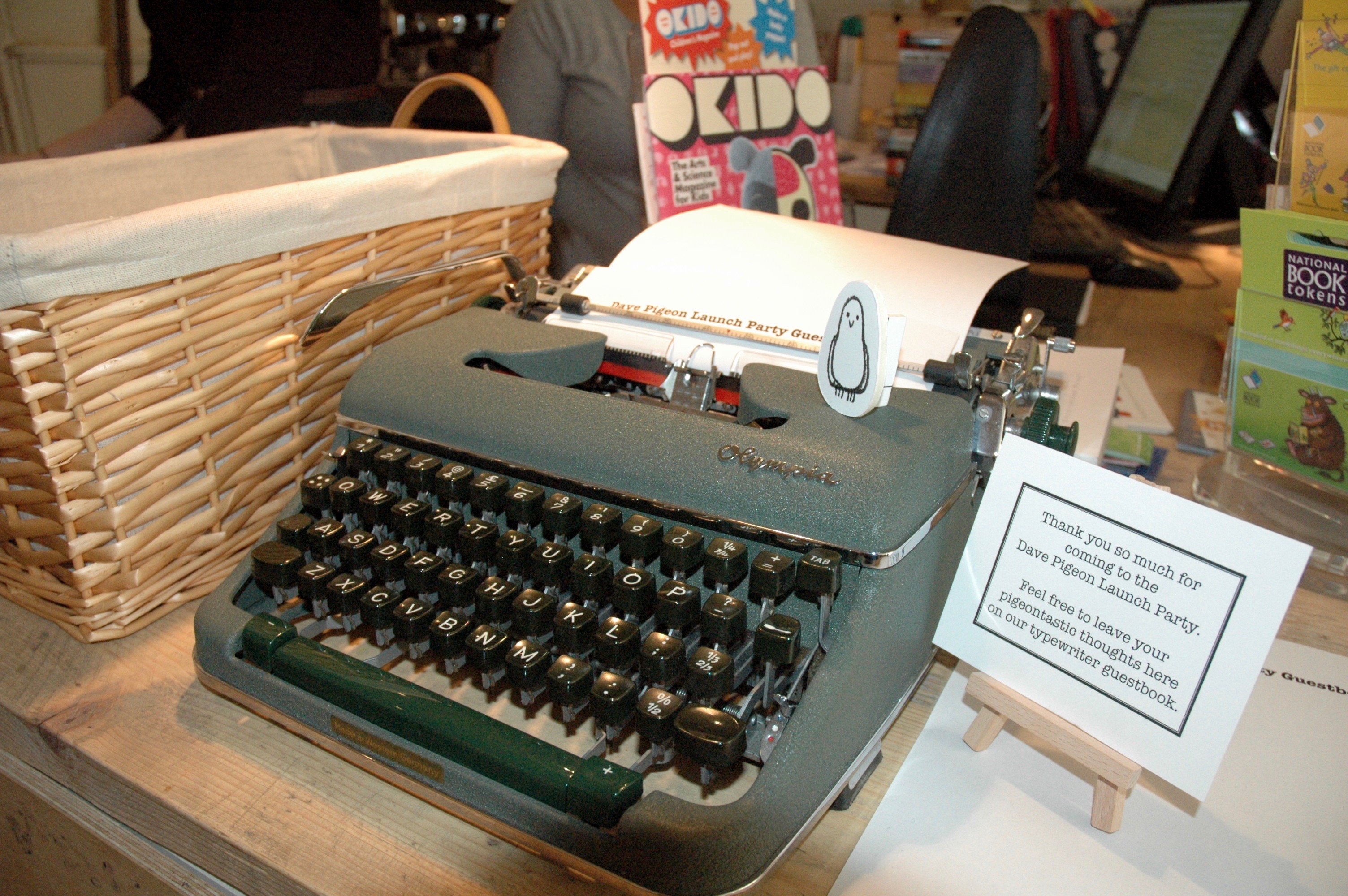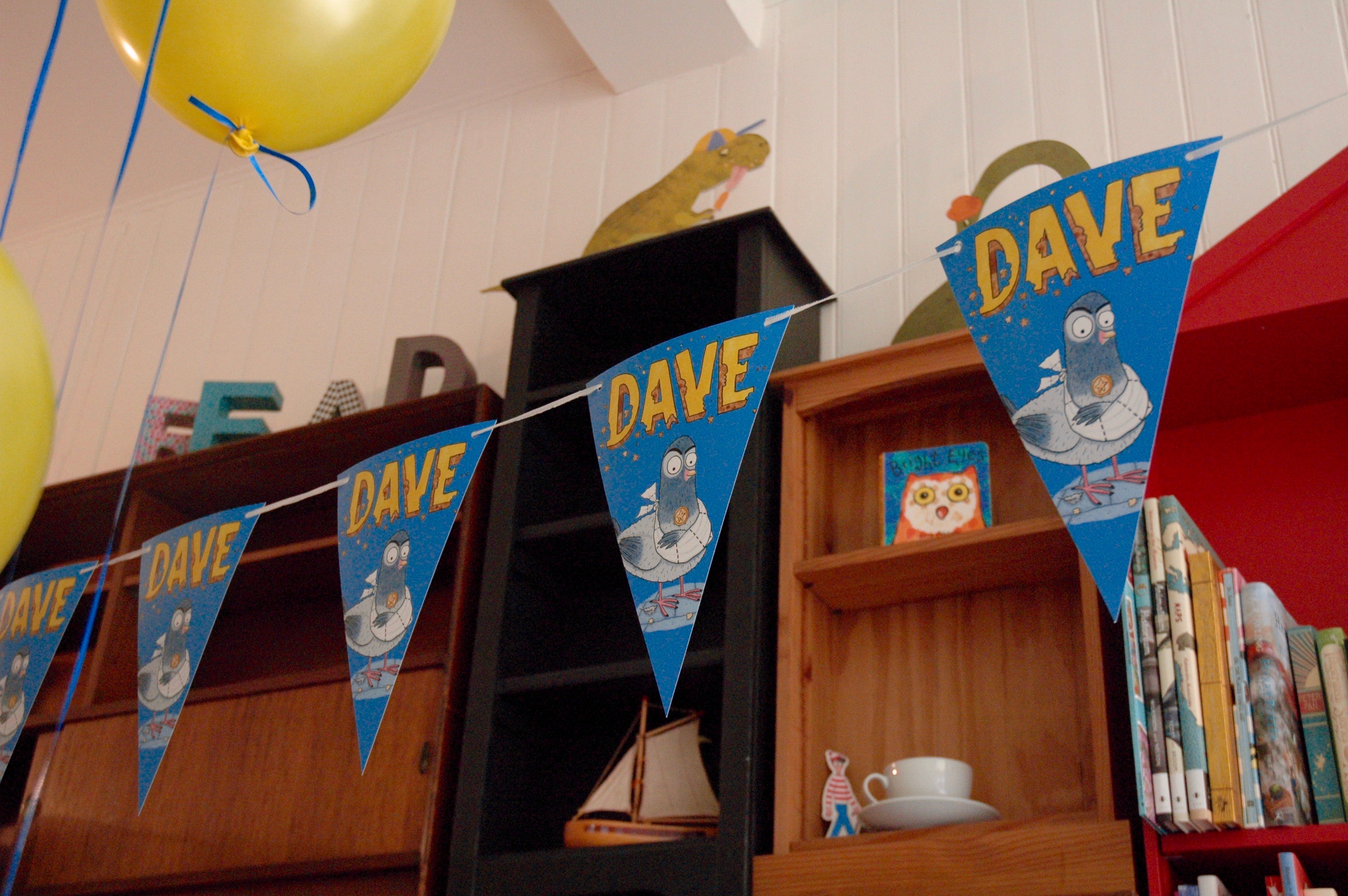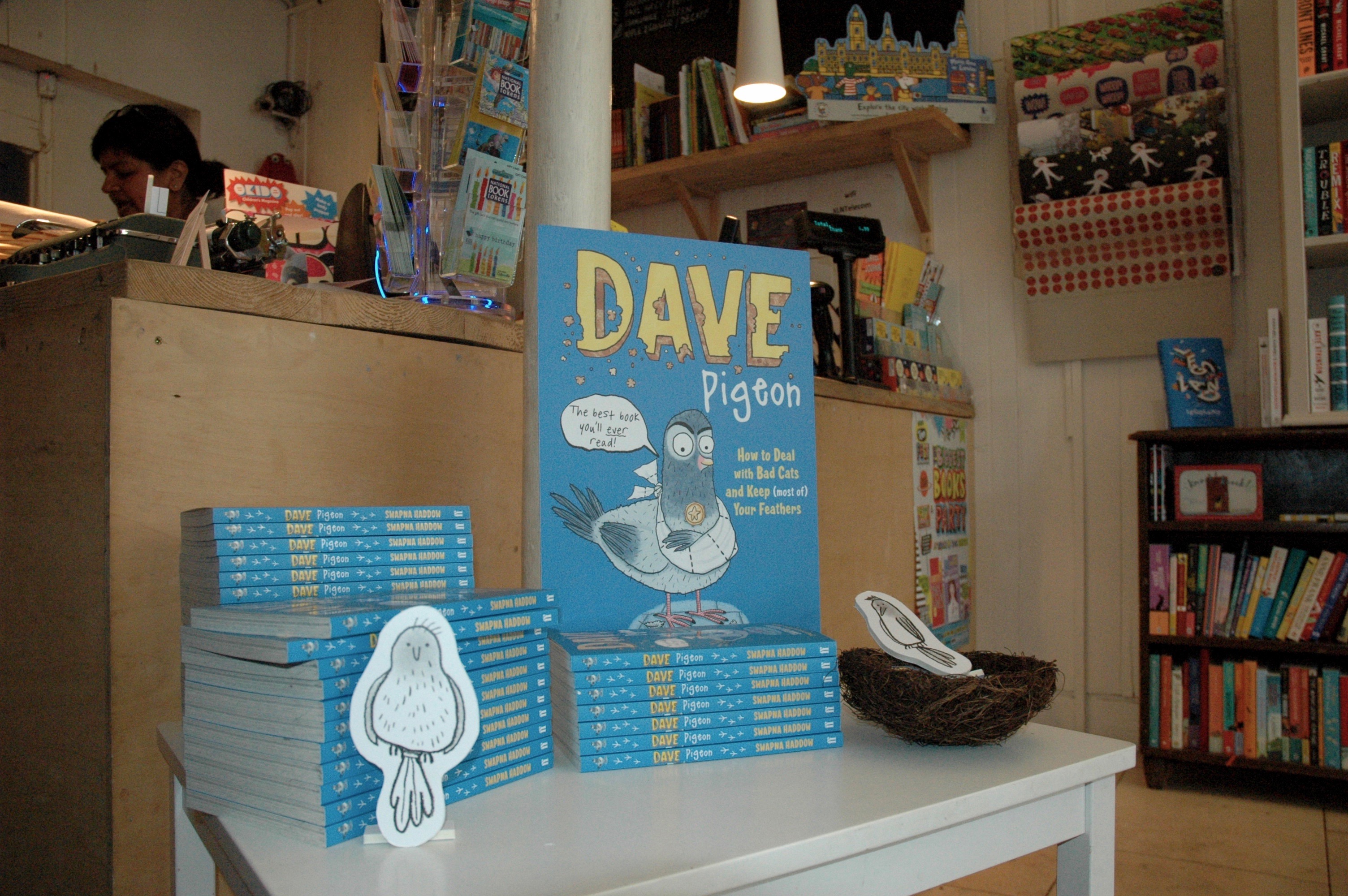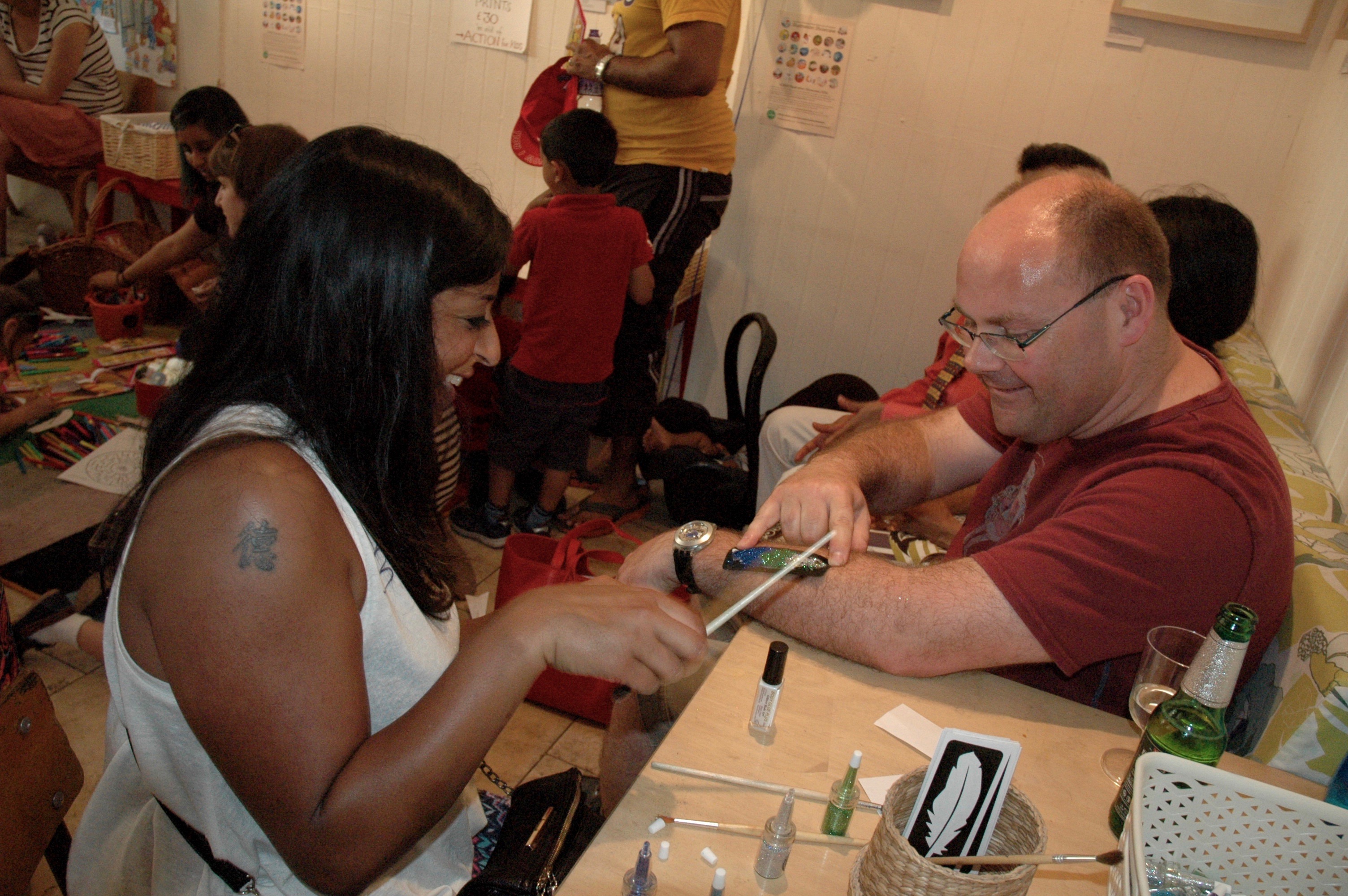 Fabulous feather glitter tattoos, courtesy of my lovely little sister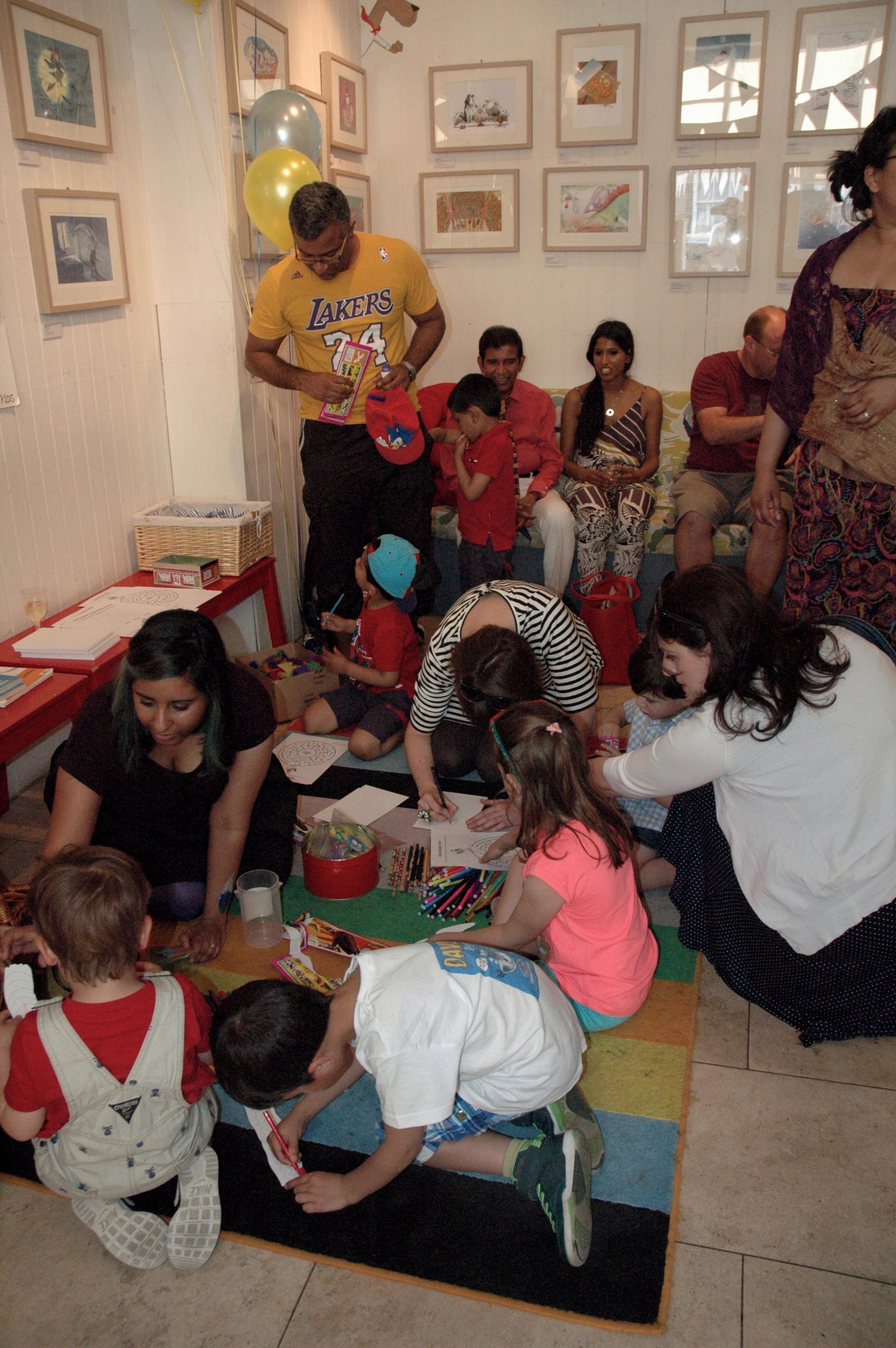 Our budding artists decorating their bird gliders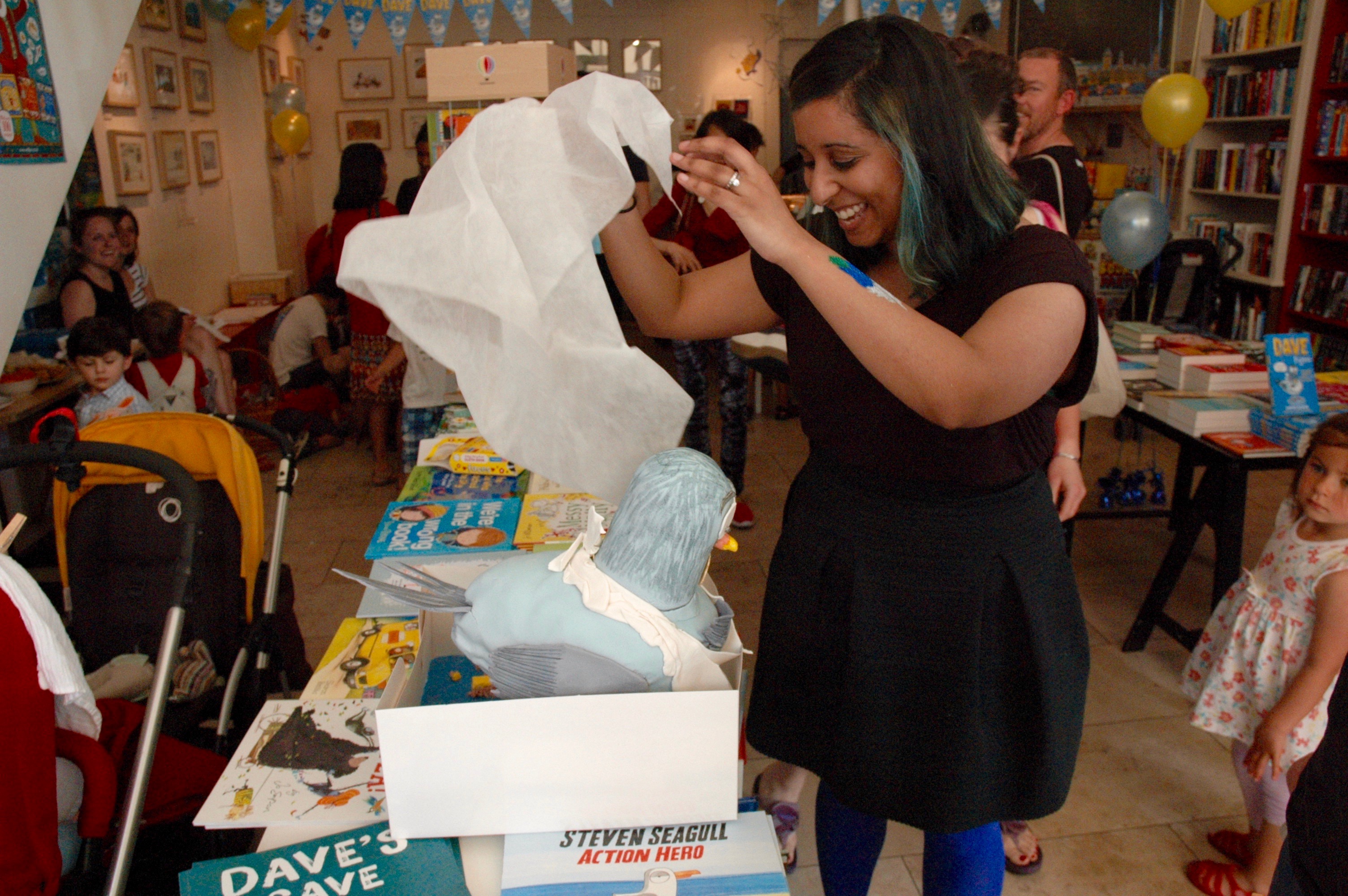 When your sister-in-law turns up with the most incredible surprise: AN ACTUAL DAVE PIGEON CAKE (no pigeons were harmed in the making of this cake)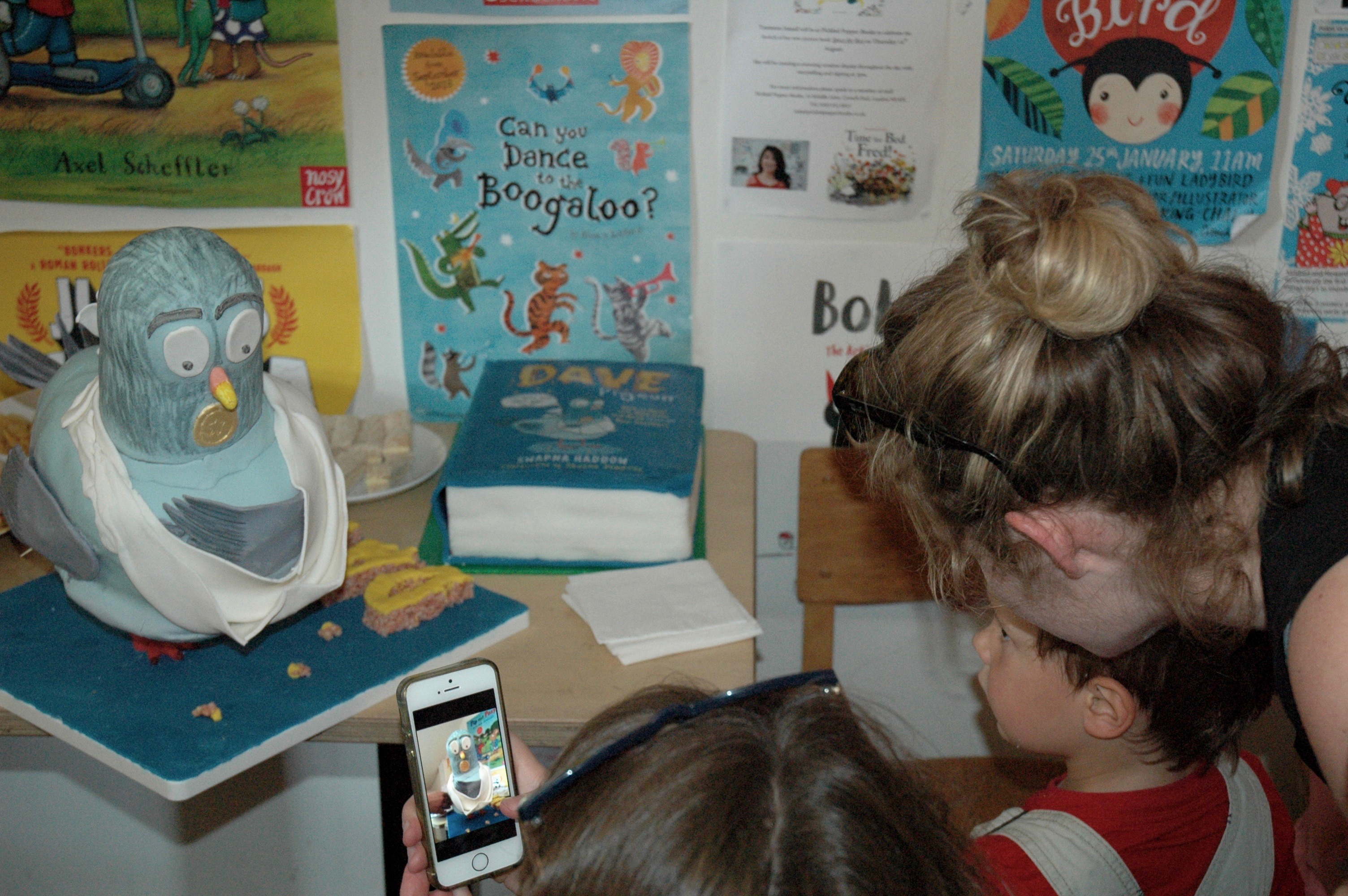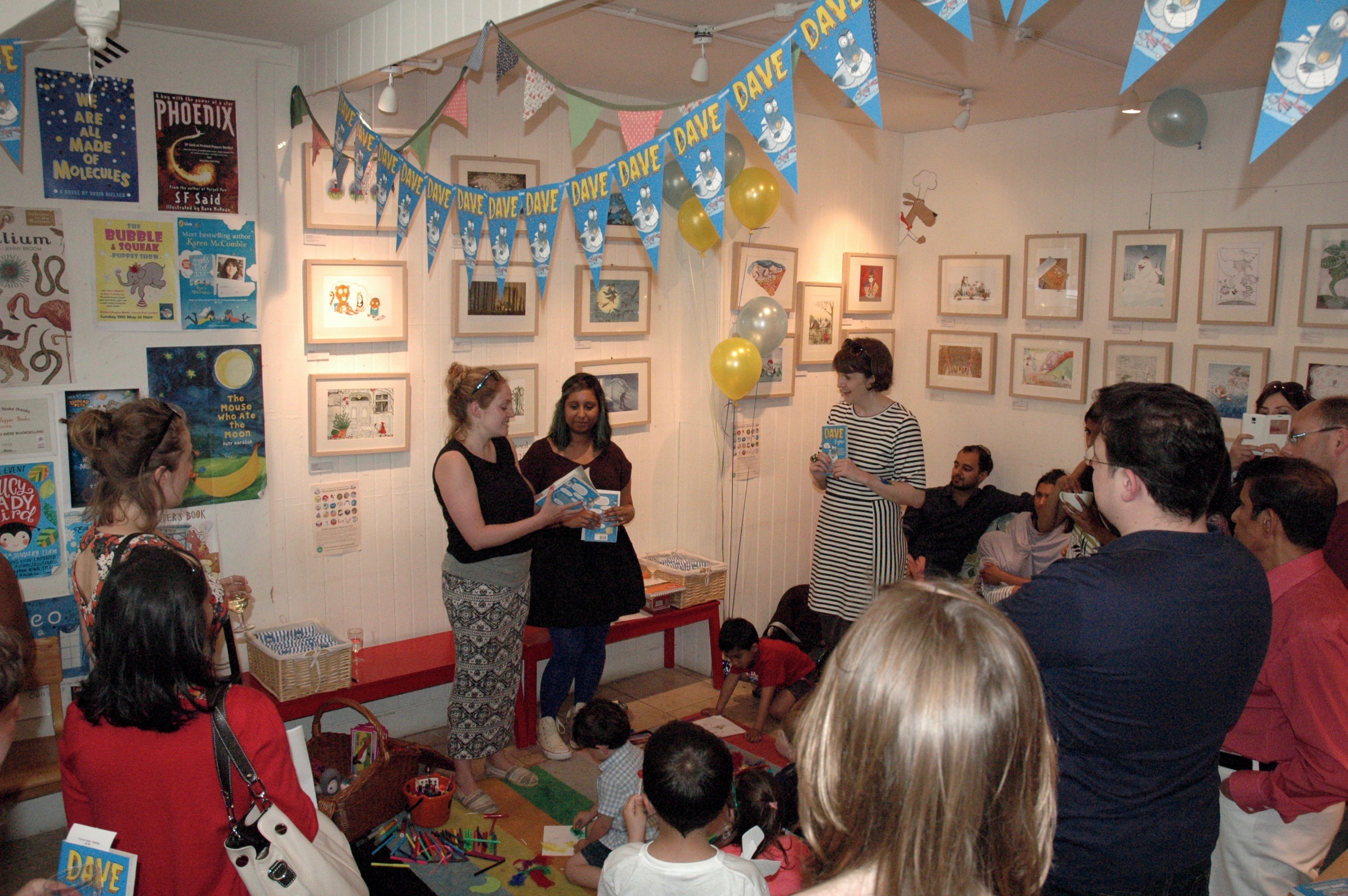 Speechy things with our birdrilliant editor Alice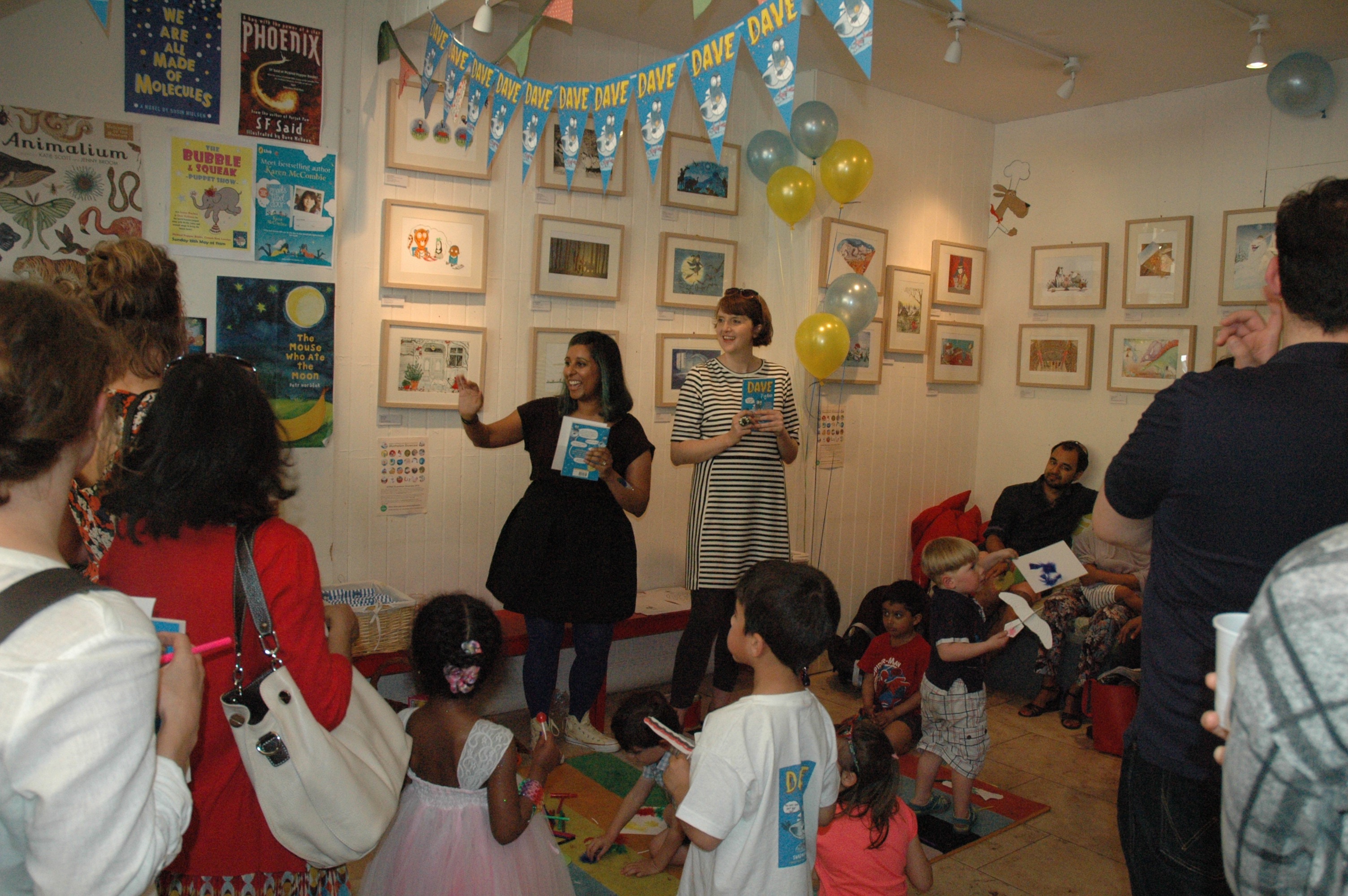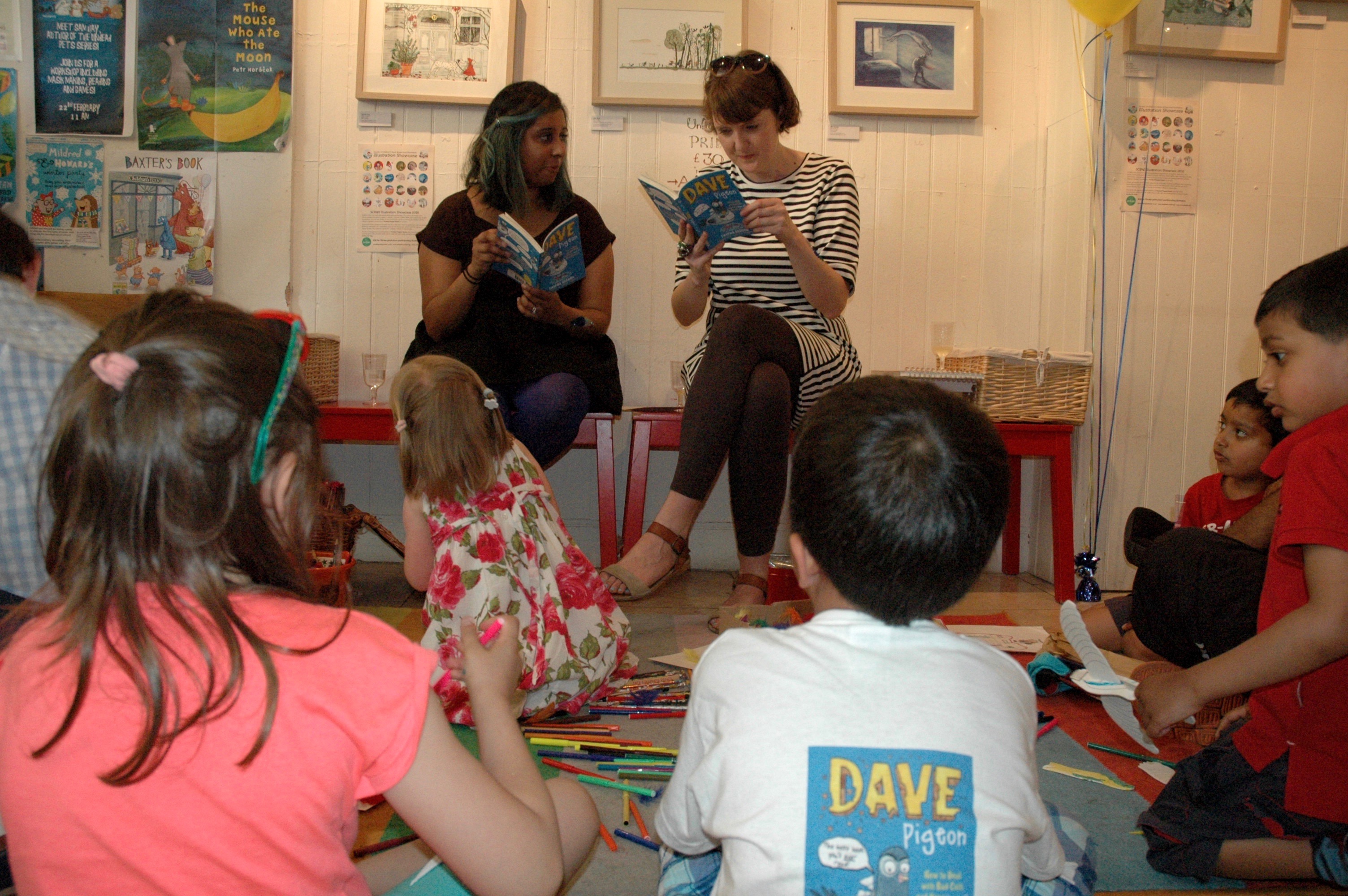 Story time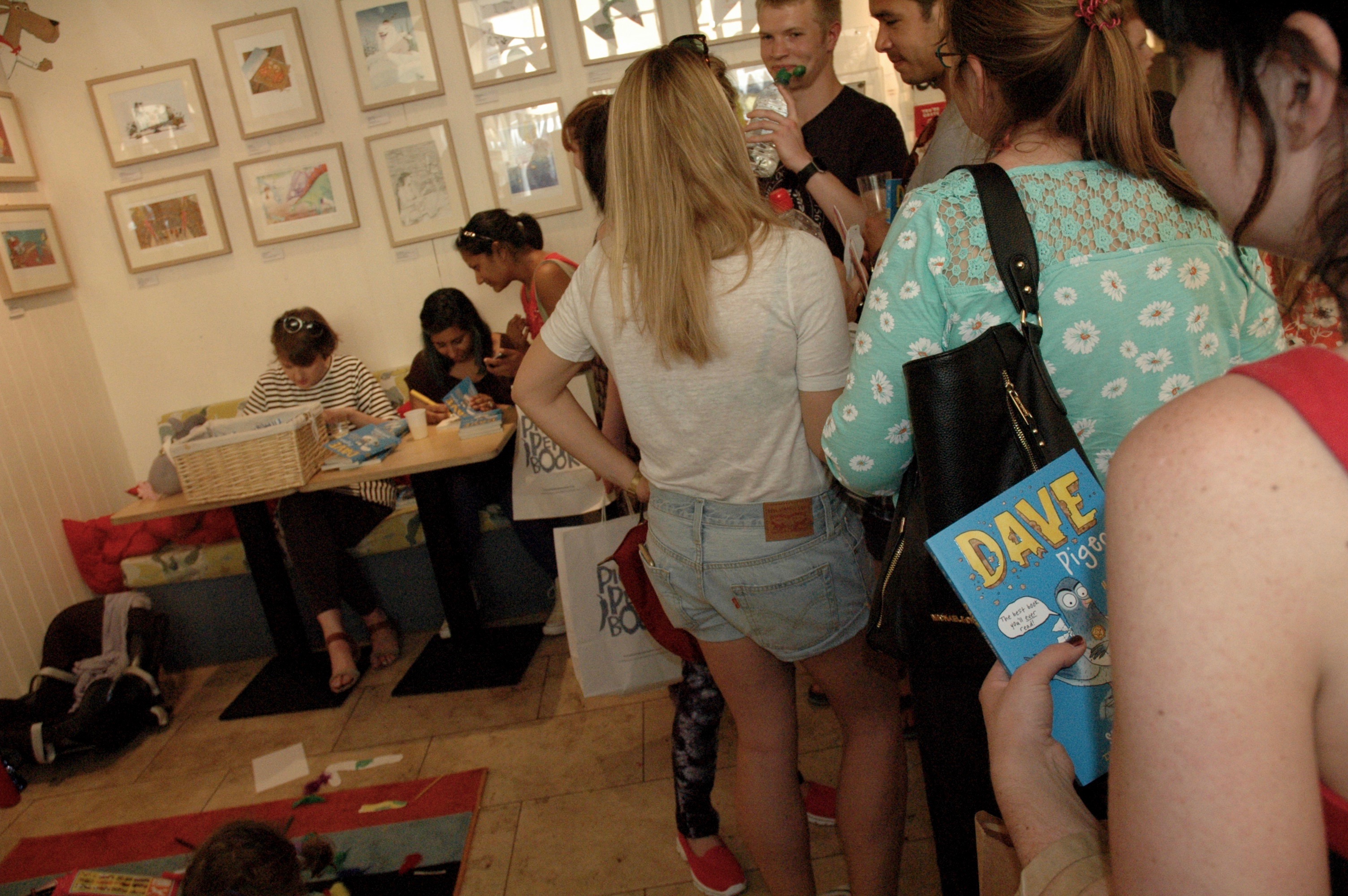 Signing, signing, signing