It's Monday and it's a wonderful review from Minerva Reads for Dave Pigeon as he gets top billing this week on a pigeontastic bird book post.
I'm also beyond excited to share with you that the brilliant folk over at This Book is Funny, a campaign to get funny books into the hands of children, have chosen Dave Pigeon to be one of their poster books for 2016. I'm over-the-moon delighted that Dave Pigeon gets the This Book is Funny sticker of honour.
Have a look at the line up of hilarious books here and I think you'll agree that Dave Pigeon is in the most excellent company.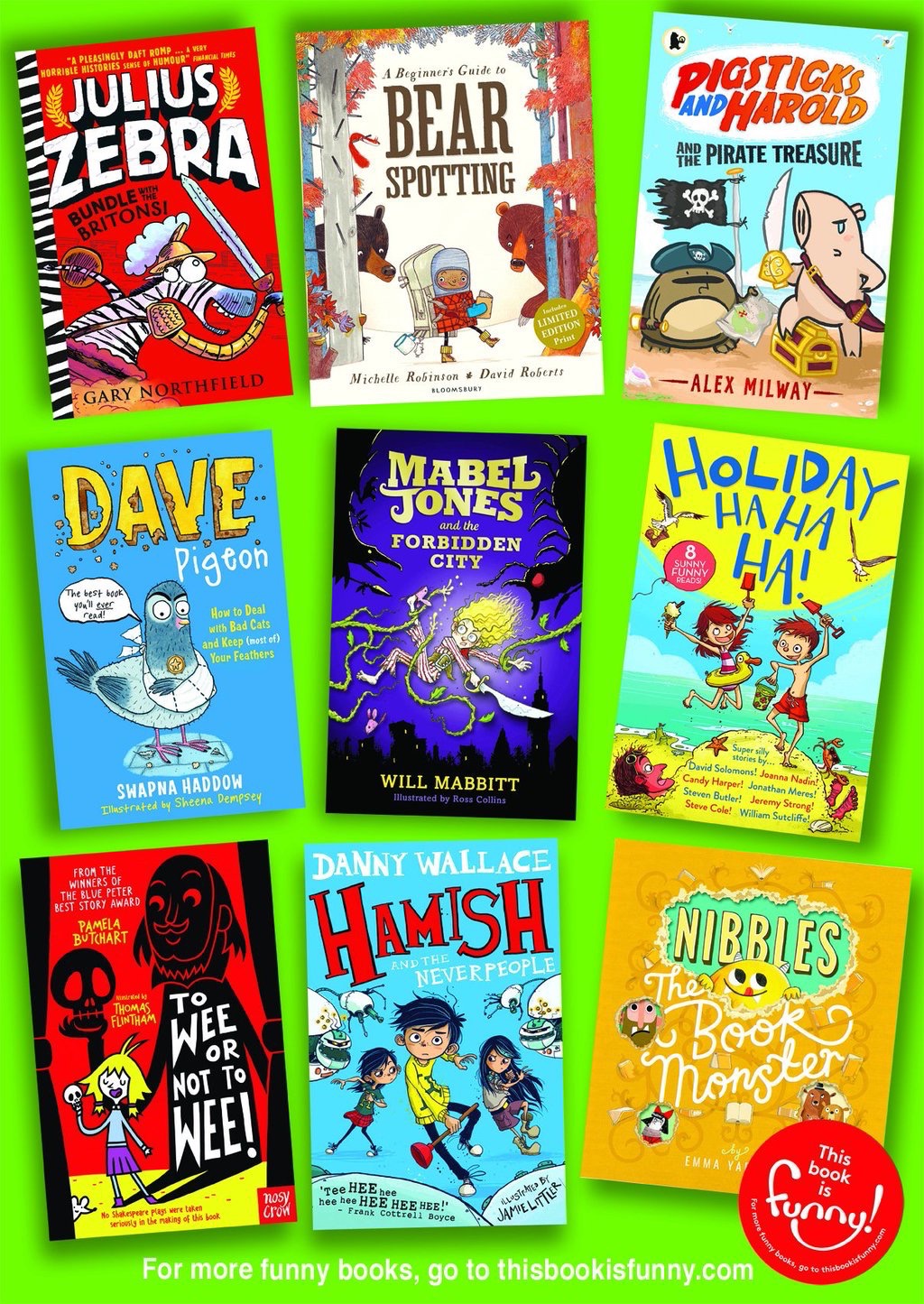 And as if that wasn't enough, I'm so chuffed to share with you all that Dave Pigeon has been longlisted for the North Somerset Teacher's Book Award 2016 in the Read Aloud category. I've been blown away by the support for Dave Pigeon and this is just the most wonderful news to celebrate the book being out in the world for the past month.
It's a celebratory Monday! Jammy biscuits and fizzy pop all round! However you are spending your Monday, I hope it's a pigeontastic one.