It's World Book Day and my first event of the month. Today, I was invited to run a Dave Pigeon (Nuggets!) craft workshop at Ashmole Primary School as part of their World Book Day celebrations. This was the first time I was reading from Dave Pigeon (Nuggets!) at a school since its release last month.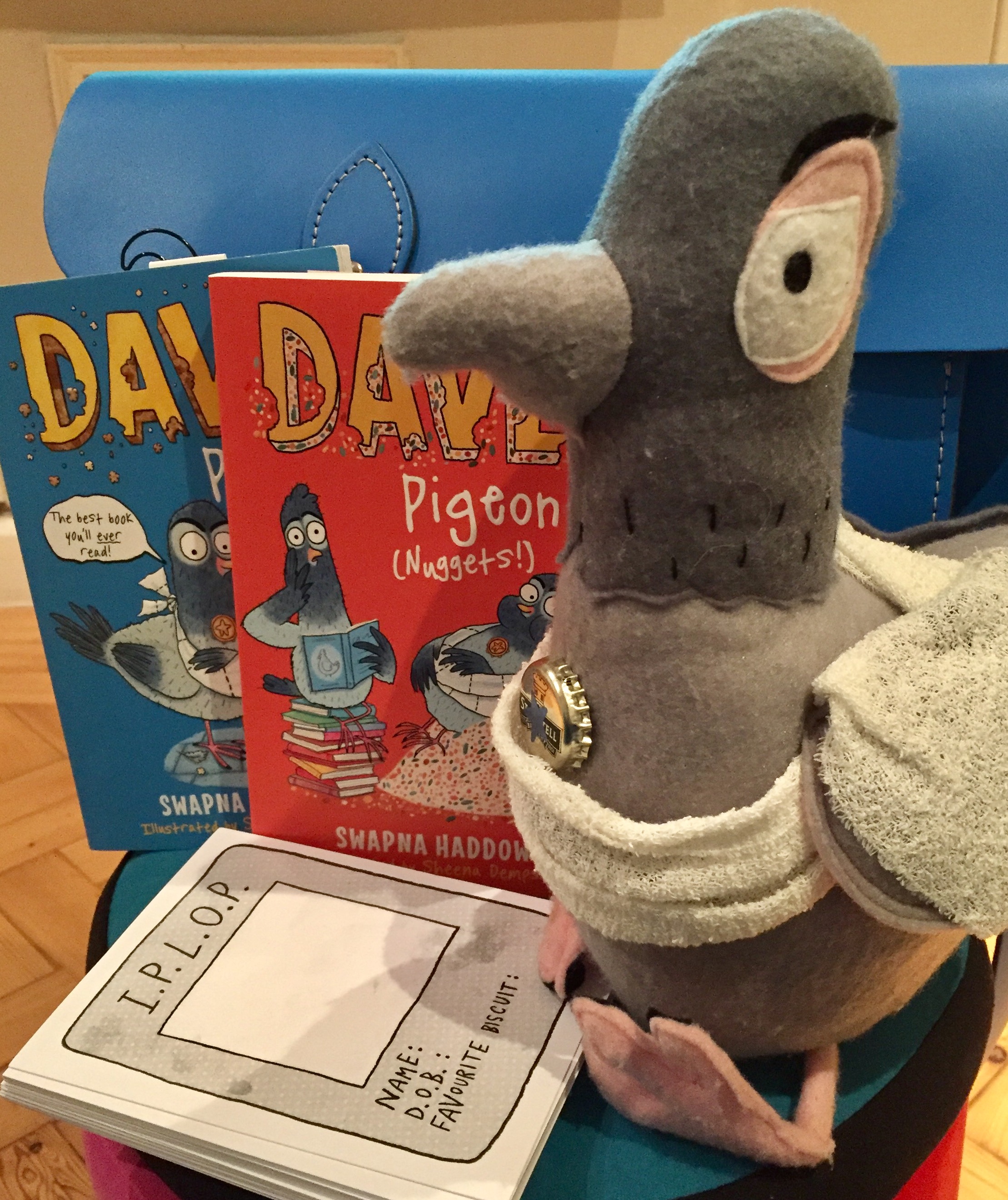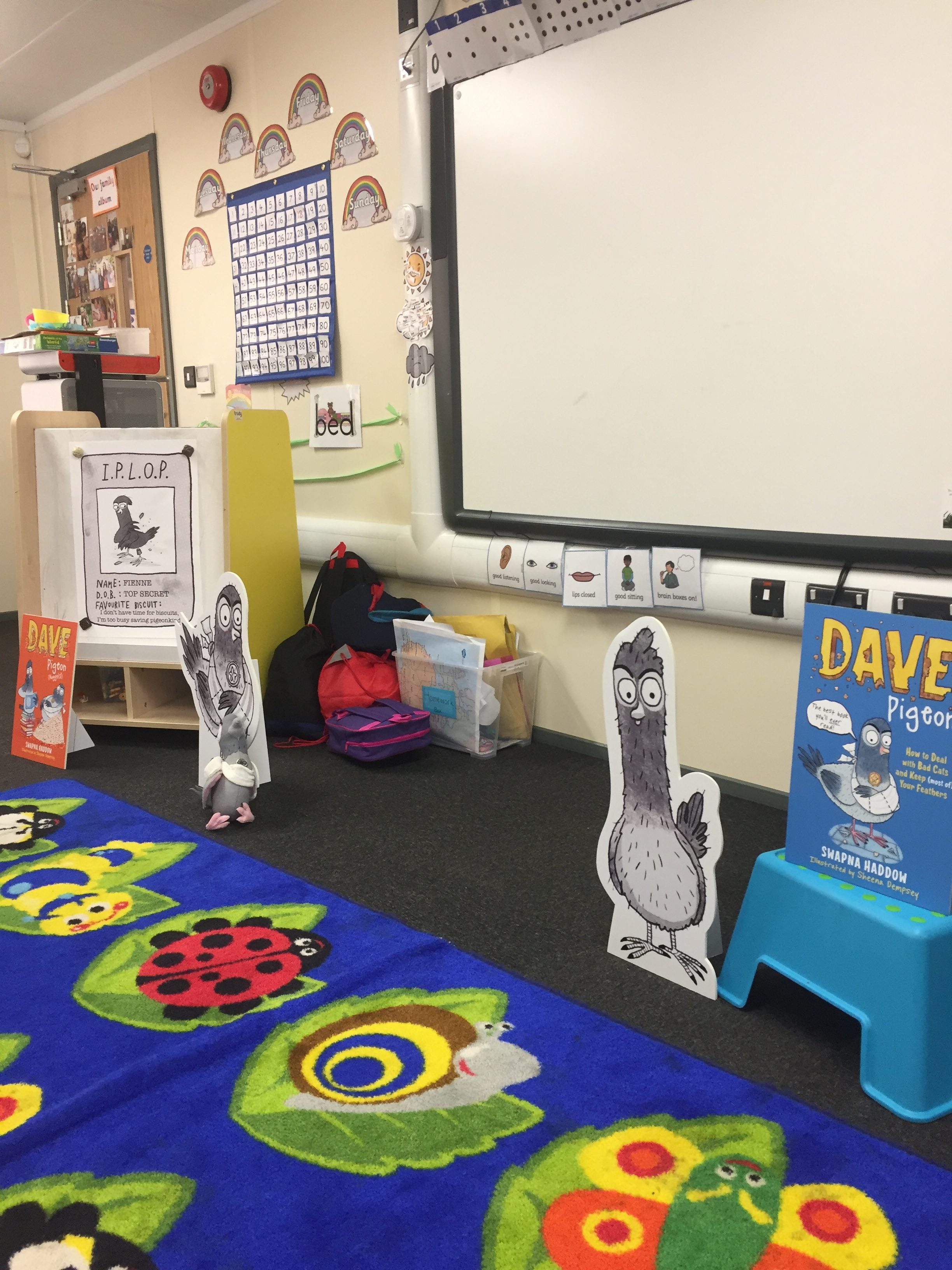 The pupils then created their own International Police Legion of Pigeons (I.P.L.O.P.) badges. It was a lovely morning of pigeon stories, self-portraits and biscuit flavour debate.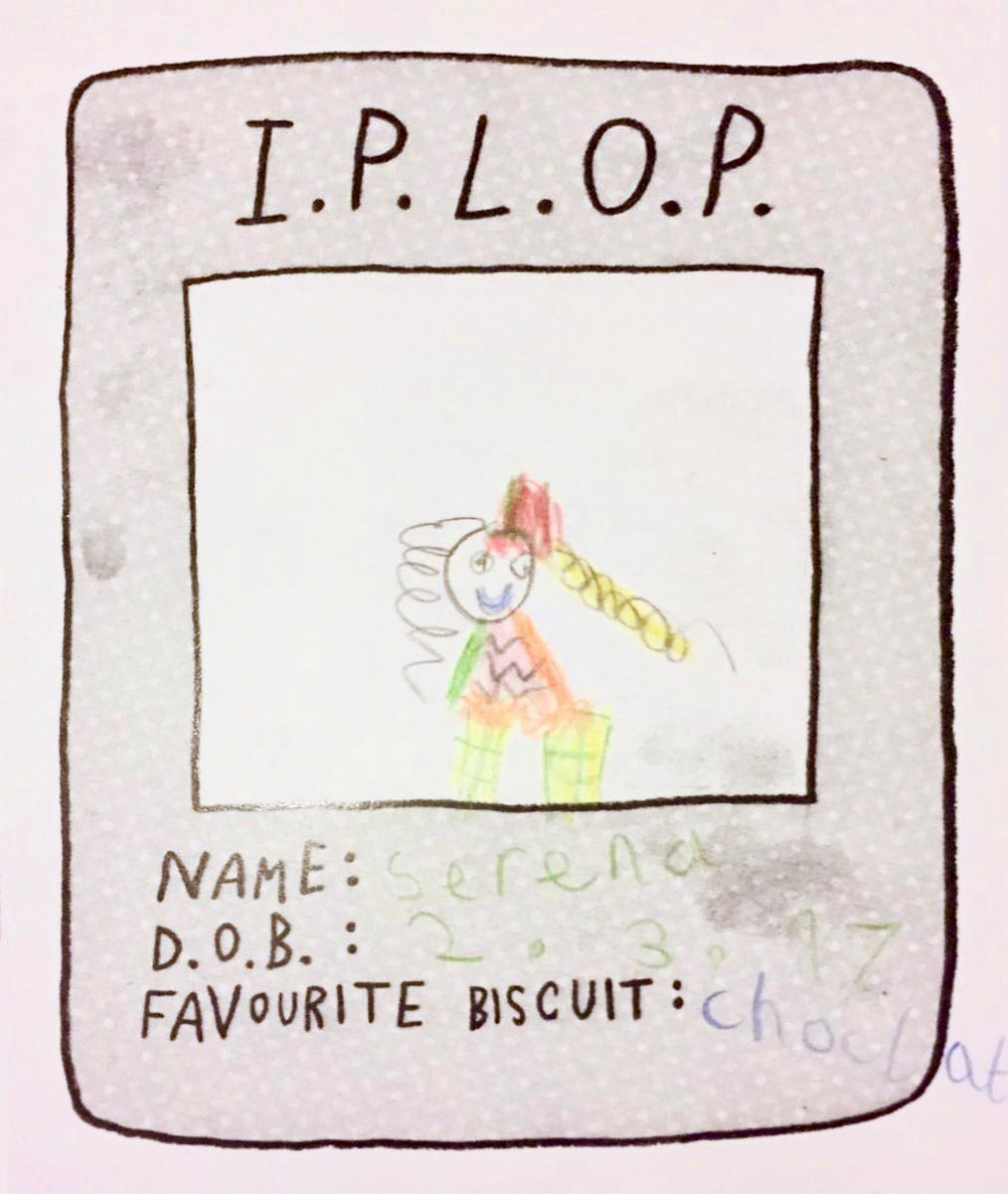 Thank you so much to the wonderful pupils and staff at Ashmole Primary School for making me feel so welcome at your new school.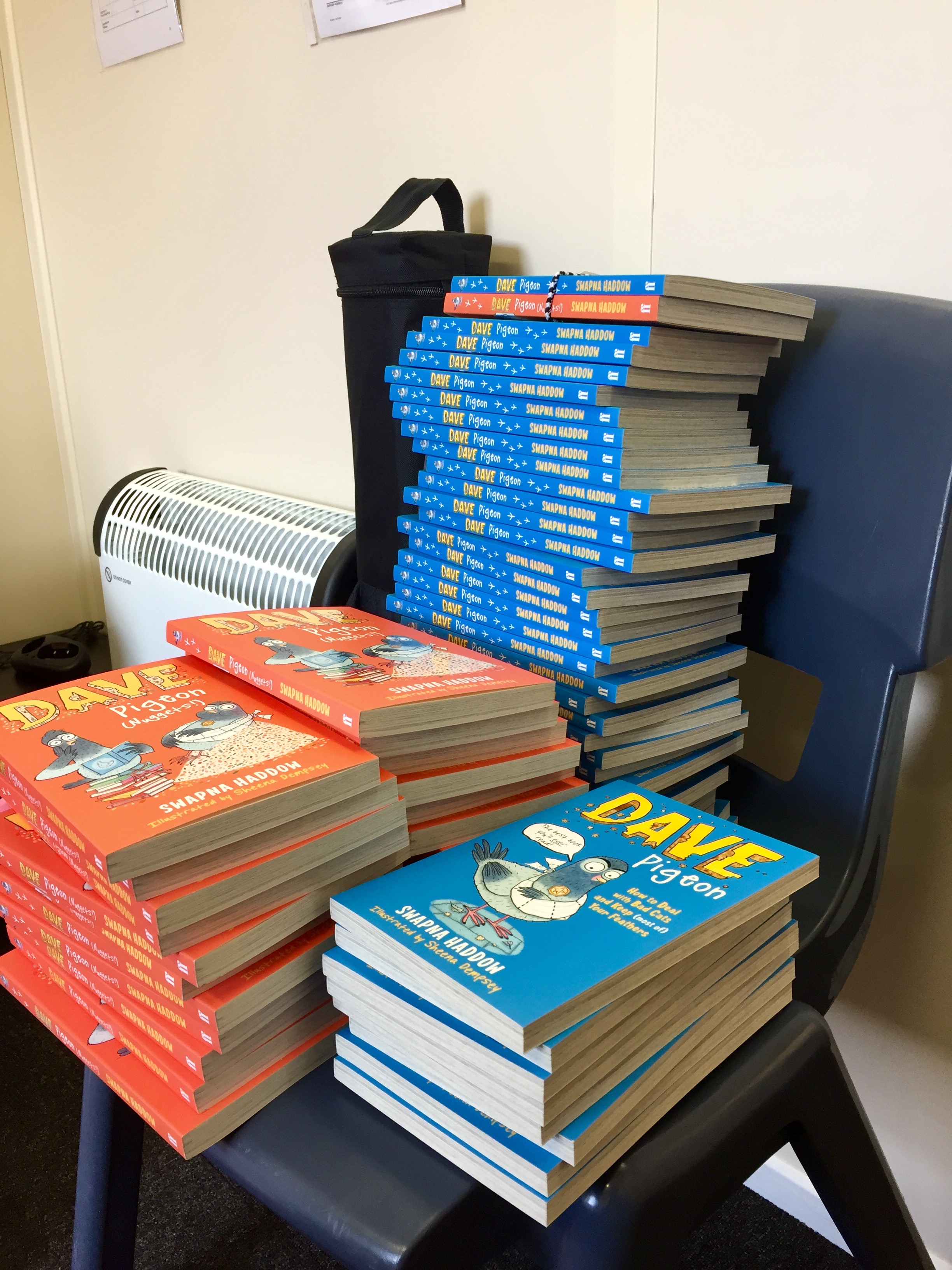 And a HUGE thank you to everyone who got in touch with all the wonderful Dave Pigeon inspired events and costumes for World Book Day, especially to Manya Benenson and Jayne Williams who ran an incredible Dave Pigeon writing workshop at Belgrave Library, with The Spark Arts. Here are some photos, sent into Dave Pigeon HQ, celebrating the most pigeontastic World Book Day yet: