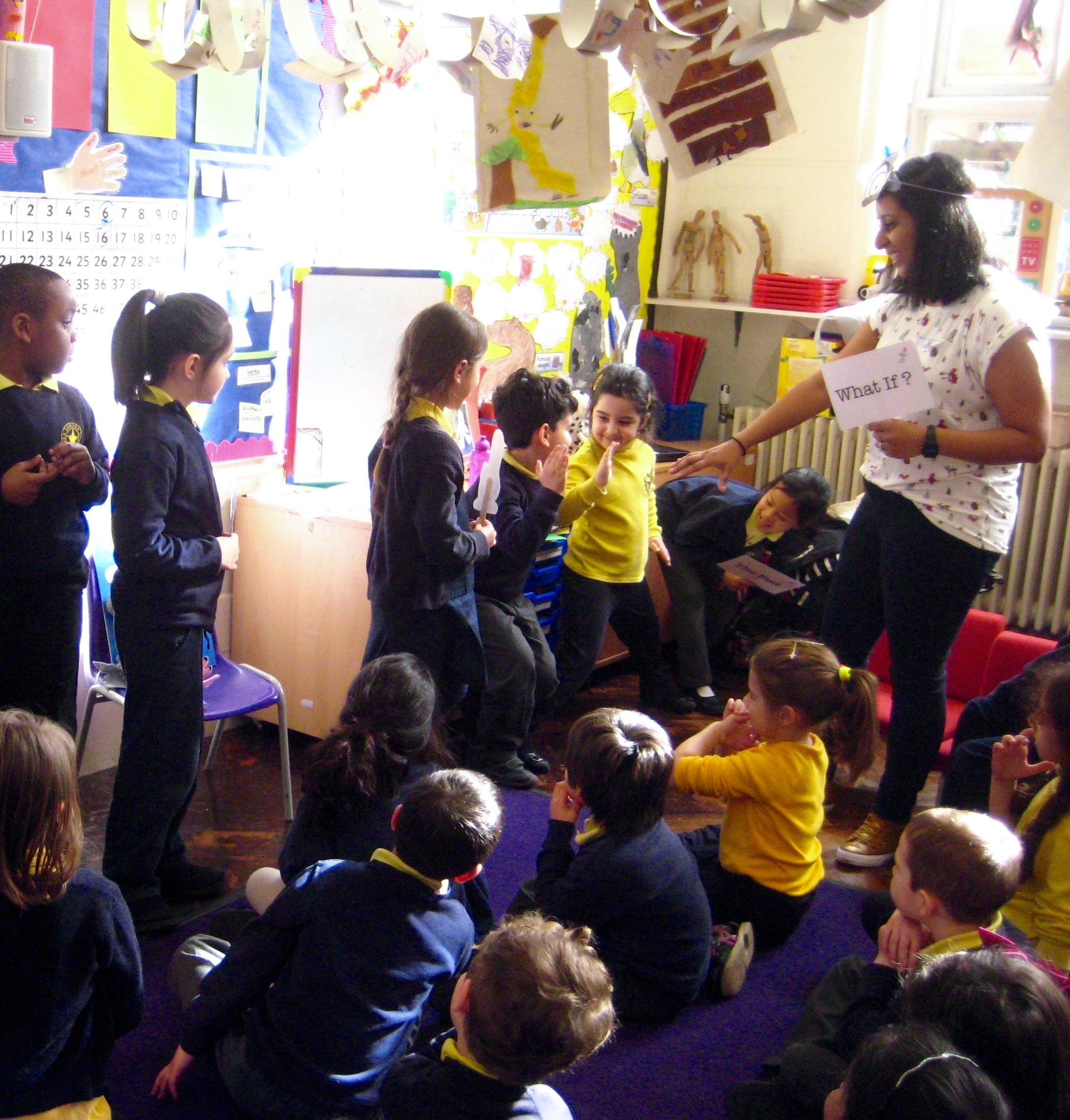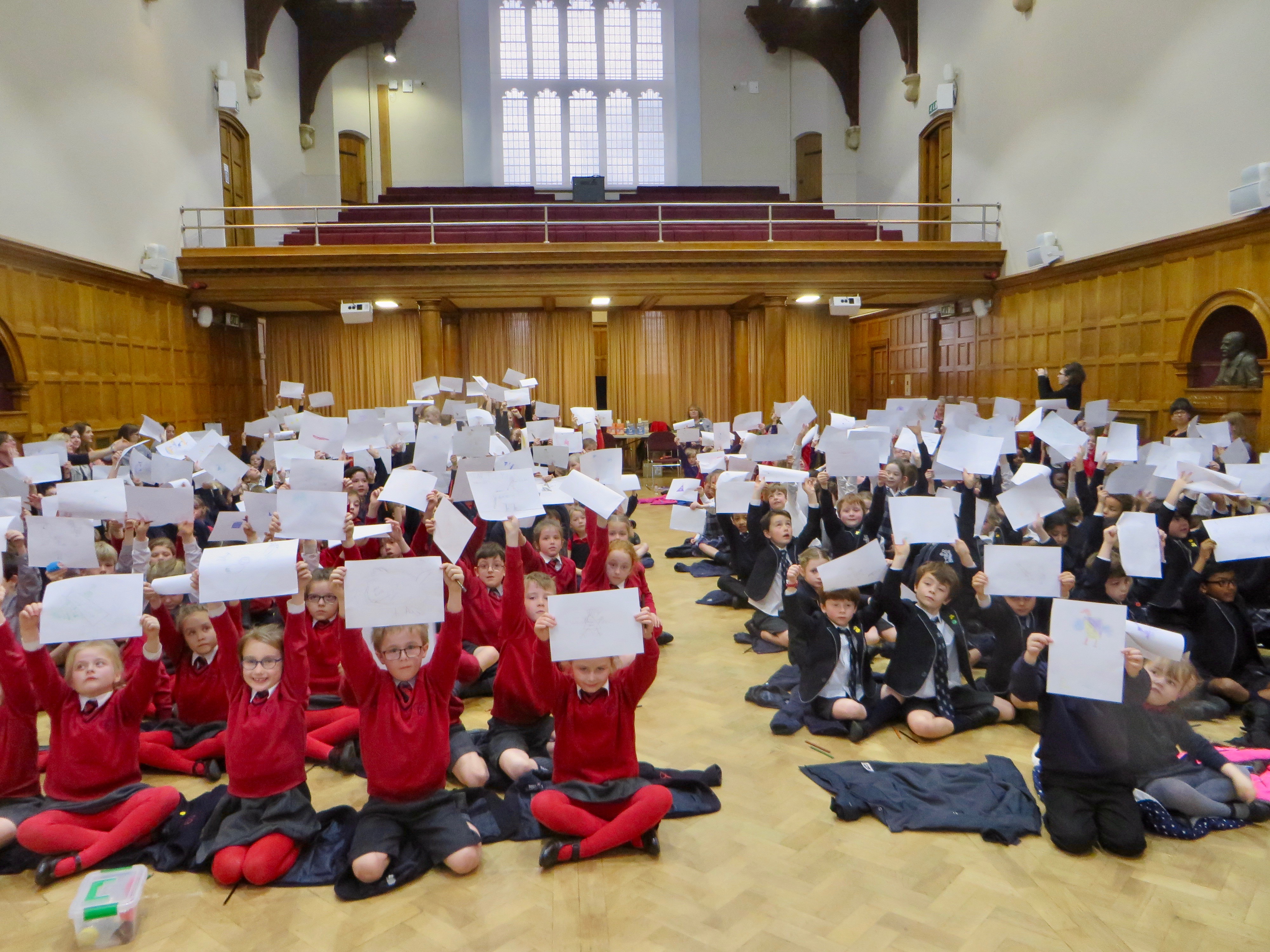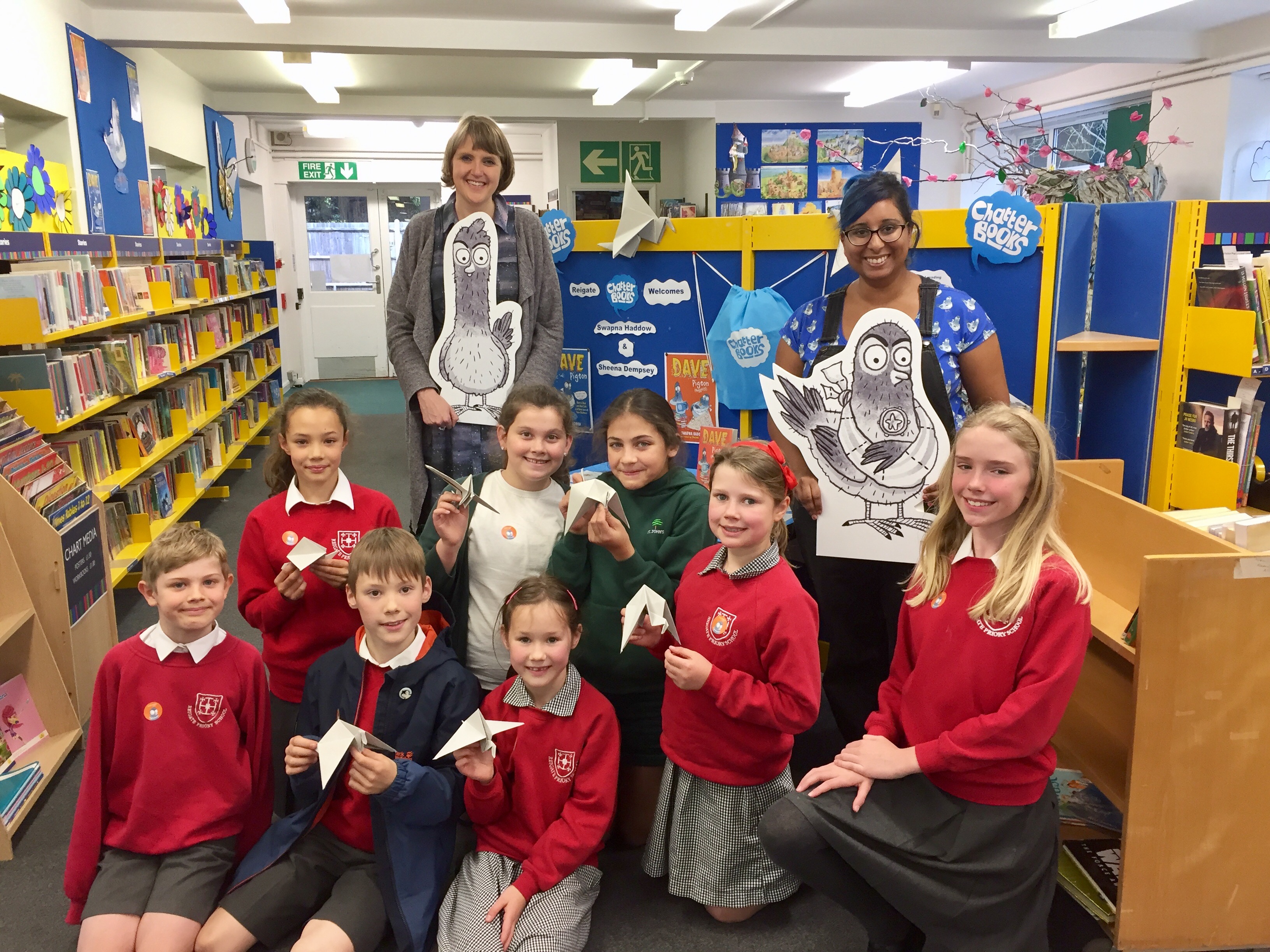 Author and Illustrator School Visits
From the award-winning team behind the Dave Pigeon books

Sheena and I offer creative and flexible workshops designed to inspire children by demystifying the writing and illustration process, showing them how much fun creating stories can be. Our workshops are aimed at Key Stage 1 and Key Stage 2 and there is flexibility in content and length to fit the ages of the pupils and the requirements of the event.
Creating Characters
Based on characters from the Dave Pigeon books, we facilitate a character design illustration workshop, highlighting the importance of imagination and creativity and covering the basics of character design.
Creating Stories
Based on the characters from the Dave Pigeon series, we facilitate a dynamic, interactive storytelling workshop. We develop ideas as a group, with input from all pupils and show children how to write their own stories from beginning to end, emphasising the importance of unique characters and collaborative work.
Further Information
More information can be found by downloading the PDF below:
Download PDF
Bookings
If you would like to book an event for your school, library or festival, please contact swapnahaddow@gmail.com