If you can believe it, Dave Pigeon is now at the copyedit stage.  We did it!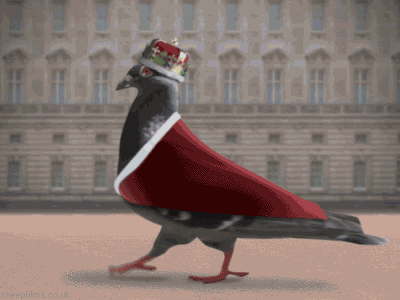 I have to be honest the last six months haven't been plain sailing. Back in January, following on from my editor's notes, I felt quite lost with the book. I produced a draft I hated. I felt trapped between what I thought my publishers wanted and what I saw for Dave.
I hit a wall.
There were tears. There were repeated slammings of the laptop lid. Oh and at least three hundred hours under the duvet.
As kind and as lovely as my editor was, there was no way around it, the book had gone down a bit of a pants direction.
That's when I realised I had to stop going it alone. This is much harder than you might think. I had so far spent the majority of my writing years alone, finding my way to publication pretty much by guessing the next step and I was hard-wired to trust only myself when it came to my work.
I called my editor and we spoke. She allayed my fears and reassured me I had free reign over my work. I had to stop second-guessing myself and everyone else. I let go and the process of writing suddenly became more joyful. I threw out the tissue boxes, said sorry to my laptop and washed the duvet cover. I'm not saying it didn't feel like hard work but I've definitely learnt that if you feel like you aren't doing the right thing by your characters, you probably aren't.
I finished up draft four back in the first week of September and aside from the small sticking point over a character's name, which I was kidding myself was never an issue, Dave got the thumbs up from my editor. I can honestly say (and for those of you who know me this is very rare to hear), I am genuinely proud of my book. Dave Pigeon was sent over to the very brilliant and talented children's book author and illustrator Sheena Dempsey who put together her initial character sketches. I met with Sheena at Faber HQ and we now have Dave Pigeon, his side kick Skipper and their arch nemesis Mean Cat.
Just for you, lovely readers, here is a sneaky peek of the ultra villainous and incredibly dangerous Mean Cat: