I'm so proud to reveal the cover for my new book Torn Apart: The Partition of India, 1947, designed by Jamie Gregory and Two Dots Design Studio.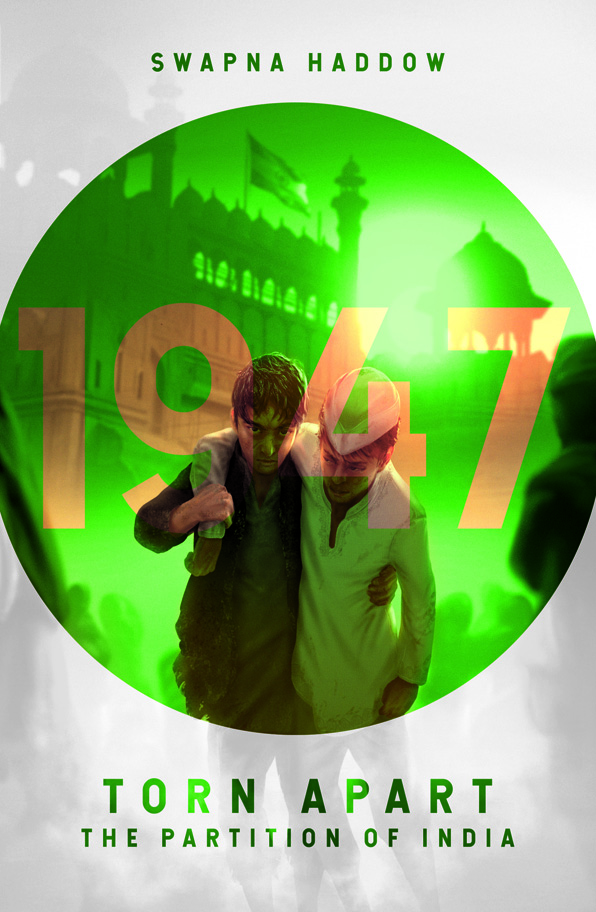 It's October 1947 and two young boys find themselves thrown together during the dramatic changes of Partition. As the new India and Pakistan are born, can a friendship between these two children rise above the tensions between the two countries?…
Described as a thrilling and moving account of the largest movement of people in history, Torn Apart: The Partition of India, 1947 tells both sides of the story through the voices of children at the heart of Partition and publishes this August with Scholastic.
This was a very important story for me to write and I was thrilled when Elizabeth Scoggins and Charlie Wilson at Scholastic approached me with the project.
I was born in the UK but grew up aware of a historical tension between India and Pakistan that no one really defined for me as a child. Researching this story gave me a chance to delve deep into Indian history and answer questions that I had long been unable to ask. It wasn't easy as I had to face some heartbreaking truths about this very gruesome and cruel time but I also discovered some of the most wonderful examples of humanity I had ever come across. There were beacons of hope shining through this dark time and in telling Ibrahim and Amar's story I hope readers will see this.
I can't wait for this book to be out in the world and I hope the friendship between Ibrahim and Amar shows that peace can triumph.