Happy New Year, readers! I'm so pleased to share the cover of my debut picturebook, illustrated by the very talented Dapo Adeola, coming in May with Macmillan Children's Books.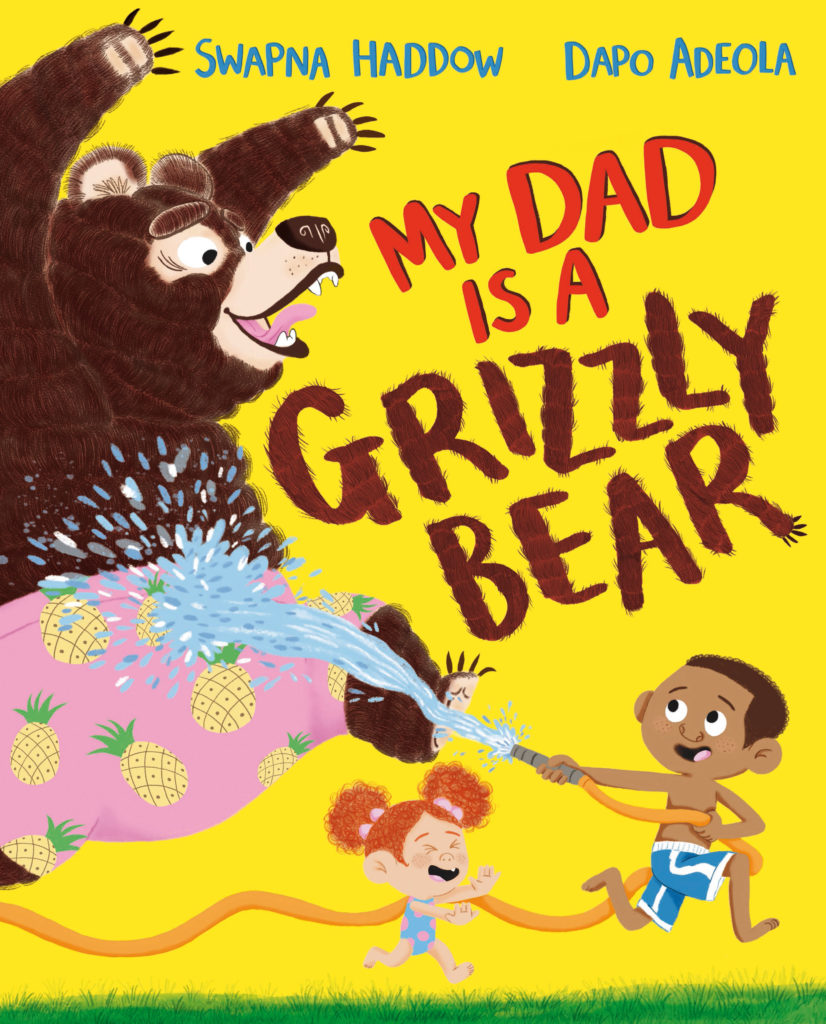 The story follows a boy with a wild imagination and his lively family.
In this family, it's just possible that Dad is a grizzly bear . . . He has fuzzy fur, enormous paws and loves the outdoors. He sleeps a lot, even in the cinema and when he's awake, he's always hungry.
What else could Dad possibly be?
Watch this space for more exclusive beartastic reveals in the run up to May!