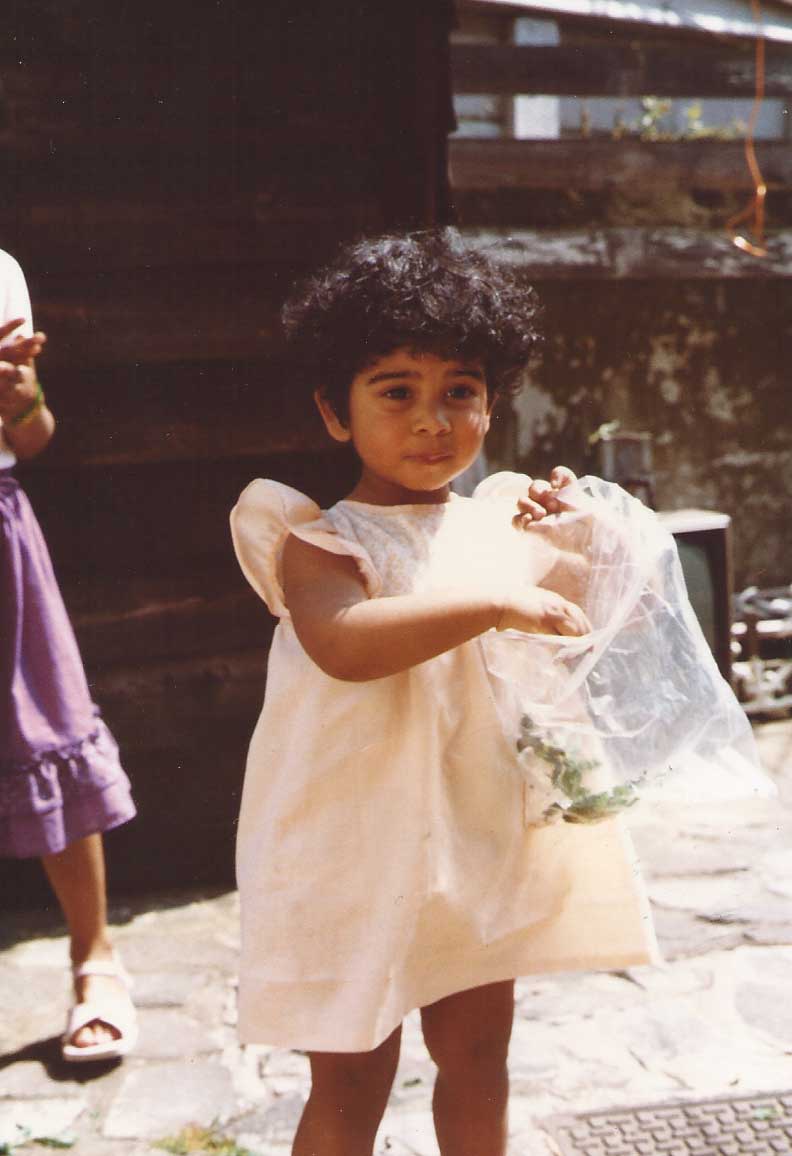 Me then
All I remember ever wanting to do as a child was to be able to run the wrong way up a slide. And when I finally managed that, at the age of seven and three-quarters, my dream was to be a writer.
When I was eight years old I wrote my first book.  I wish now that I had saved my finished novella because I can barely remember what it was about. It seemed like a good idea at the time to trade it in for two stickers and a couple of marbles. I have been an aspiring children's writer ever since.
However, I took a six year detour into Medicine but decided at the end it was not for me.  I probably should have left a lot earlier as I have always been squeamish of blood and not all that keen on early starts.
One good thing did come of my university years; I had my first taste of being published.  I wrote a paper for the Balint Society on my experiences as a student psychotherapist and though it was incredibly boring, I did get a free holiday to Lisbon and more importantly, it stoked the fires in my heart for seeing my work in print.
After leaving medical school, I decided to go back to my first love and join the creative world.  I interned at three East End galleries and when I finally ran out of money I got myself a proper paid job at the amazing Royal Academy of Arts before settling at The Prince's Drawing School (now The Royal Drawing School).
I used my time at the galleries to write blurbs for artists' catalogues and biographies for websites.  My notebook of ideas was bursting at the seams and with a gentle shove from my wonderful husband, inspirational colleagues at the drawing school and the little bean, my beautiful son, growing in my belly, I decided to put pen to paper officially.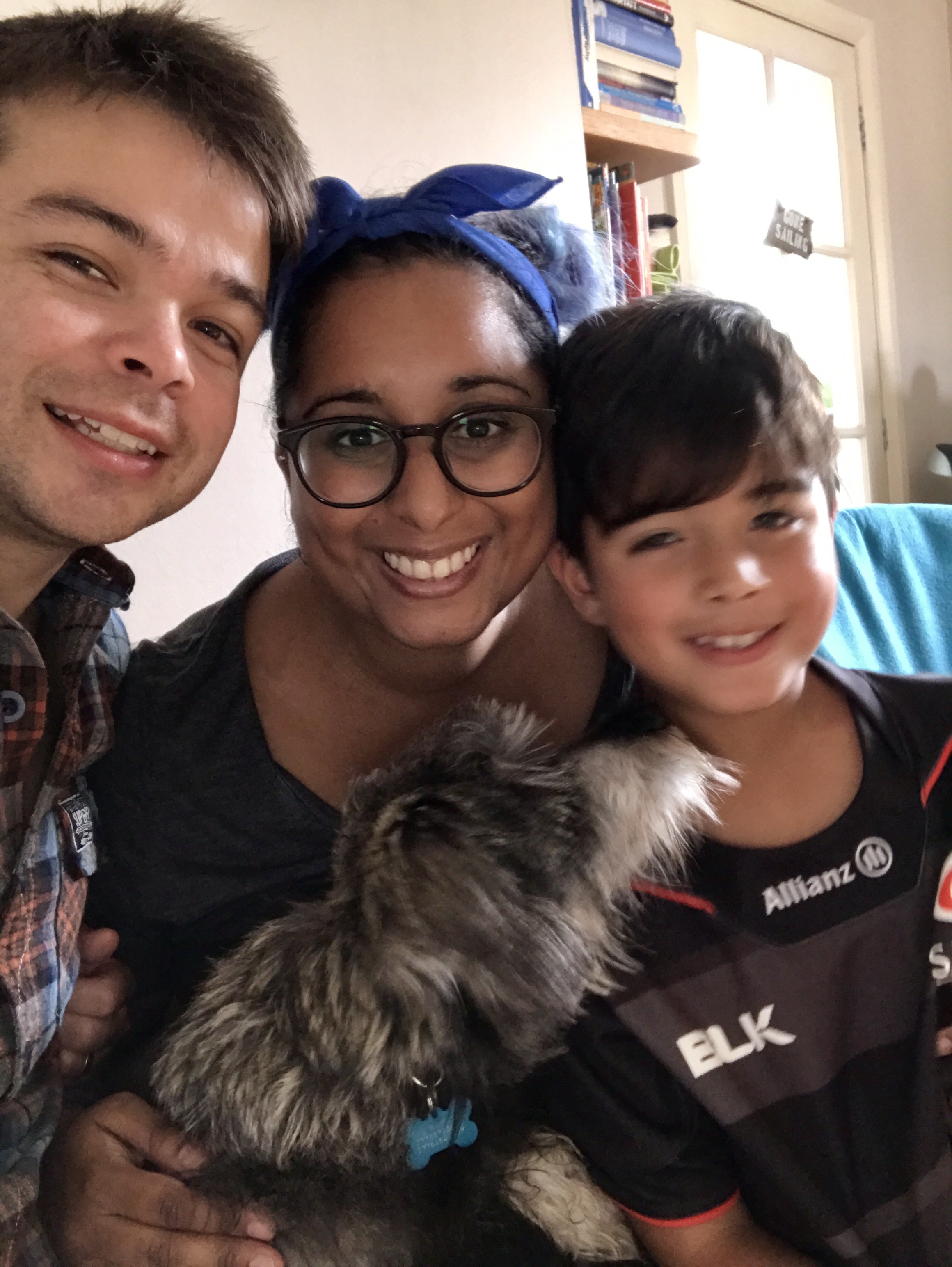 Me now
I wrote and wrote and wrote and in 2014 I won the Greenhouse Funny Prize for my book Dave Pigeon.
Published by Faber & Faber, Dave Pigeon: How to Deal With Bad Cats and Keep (most of) Your Feathers was the winner of the North Somerset Teachers' Book Award, Read Aloud category 2016, the winner of Surrey Libraries' Children's Book Award 2017, a winner of the Fantastic Book Awards 2018 and selected as part of the Tom Fletcher Book Club 2, in association with WHSmith. Dave Pigeon was also shortlisted for the Sainsbury's Children's Book Awards 2016, the Leicester Libraries Our Best Book Award 2017 and the Sheffield Children's Book Award 2017.
The second book in the series, Dave Pigeon (Nuggets!), was shortlisted for the Society of Children's Book Writers and Illustrators (SCBWI) Crystal Kite Award 2018 and the third book in the series, Dave Pigeon (Racer!), was shortlisted for the Alligator's Mouth Award 2019.
I also write under the pseudonym of Swapna Reddy. You can find out about all my books here.
I now live in New Zealand with my husband, our son and our dog. When I'm not complaining about how neither my son nor my dog will sit still for a selfie, you can usually find me writing, reading or eating Jaffa Cakes.  Sometimes you might find me doing all three at the same time.