It's the Chipping Norton Literary Festival this weekend and Sheena and I were invited along to run our Dave Pigeon Character Design and Story-Building workshop. Despite the rain and grey skies, the Cotswolds were as beautiful as ever and Chipping Norton was in high spirits, donned in full festival bunting and flags.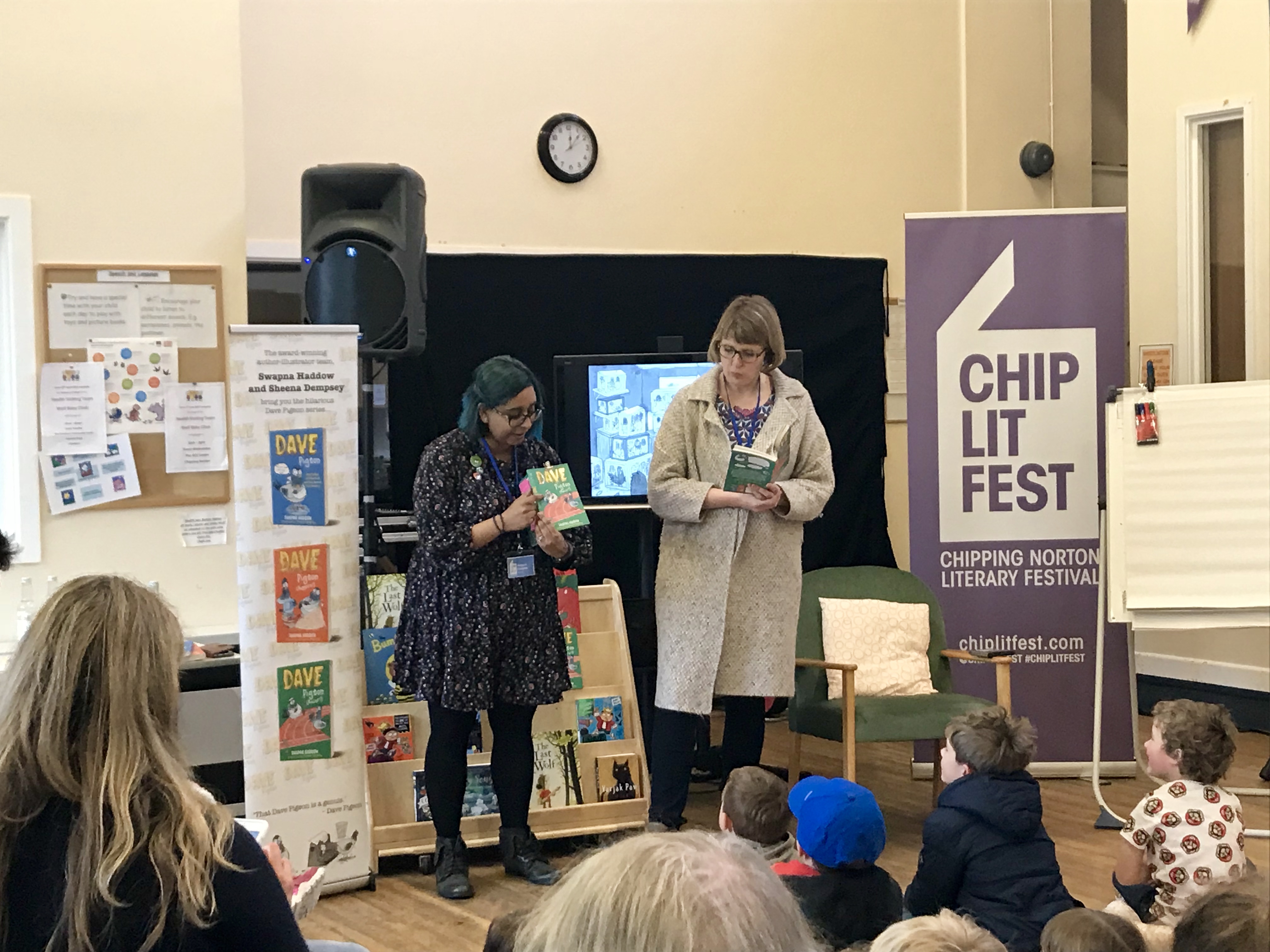 The budding young authors and illustrators who joined us today helped us create a brand new pigeon-eating villain, the infamous Mr McGuffin the Everything Swallower, who with the help of his sidekick shark were intent on destroying Dave and Skipper's holiday in Australia. Thankfully, a handy rocket saved the pigeons who made it safely to the end of the story.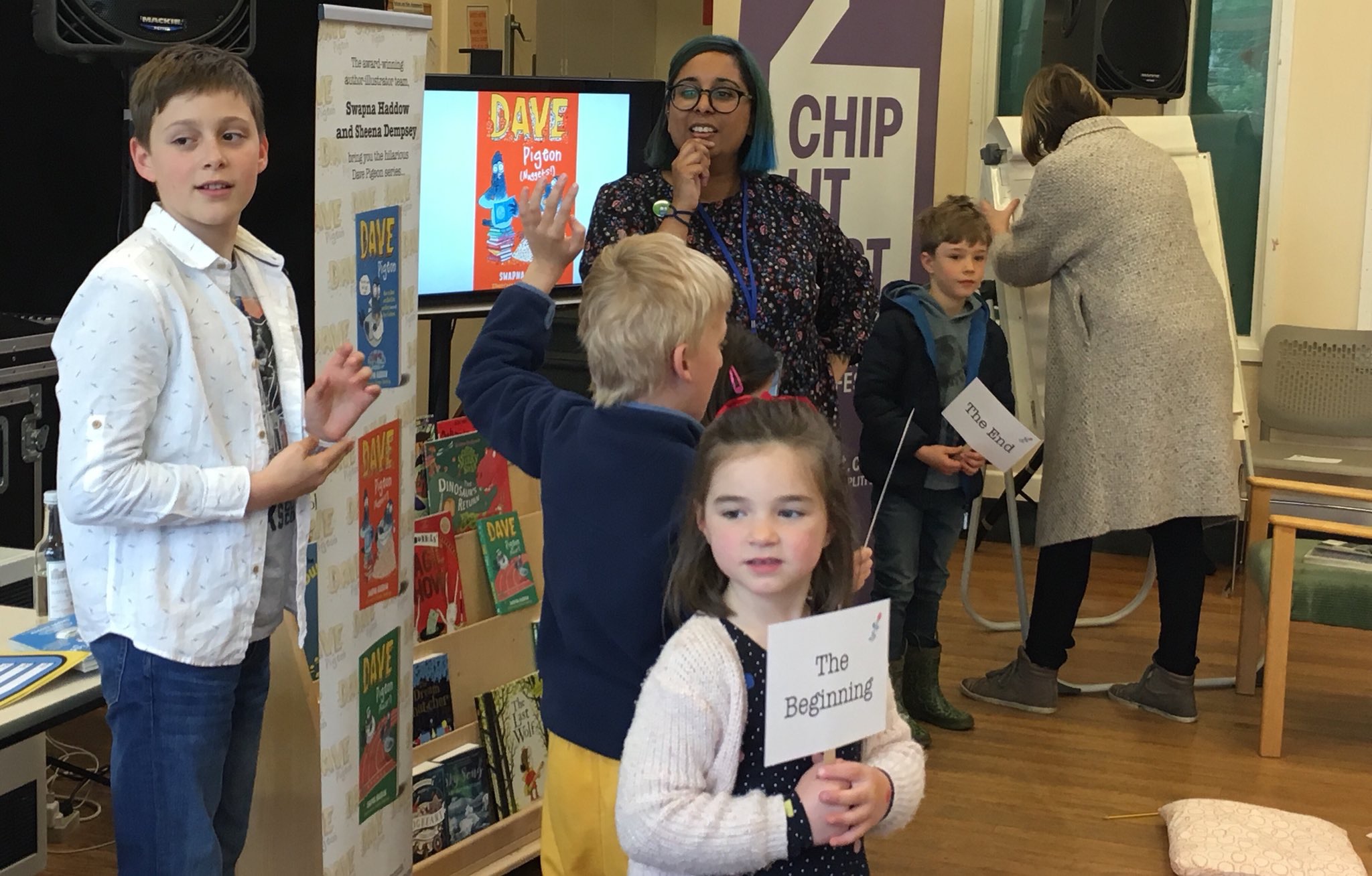 Photo courtesy of @Roboepicguy
Thank you to Milly, Jenny, Chris and all the staff who made us feel so at home in Chipping Norton. And a huge thank you to everyone who came along to our workshop. You are all pigeontastic!