Sitting in bed with my mug of tea and one and a half jammy dodgers, (the bottom half crumbled in transit from the petrol station to home), and I'm having a moment to think about how incredible the last twenty-four hours has been.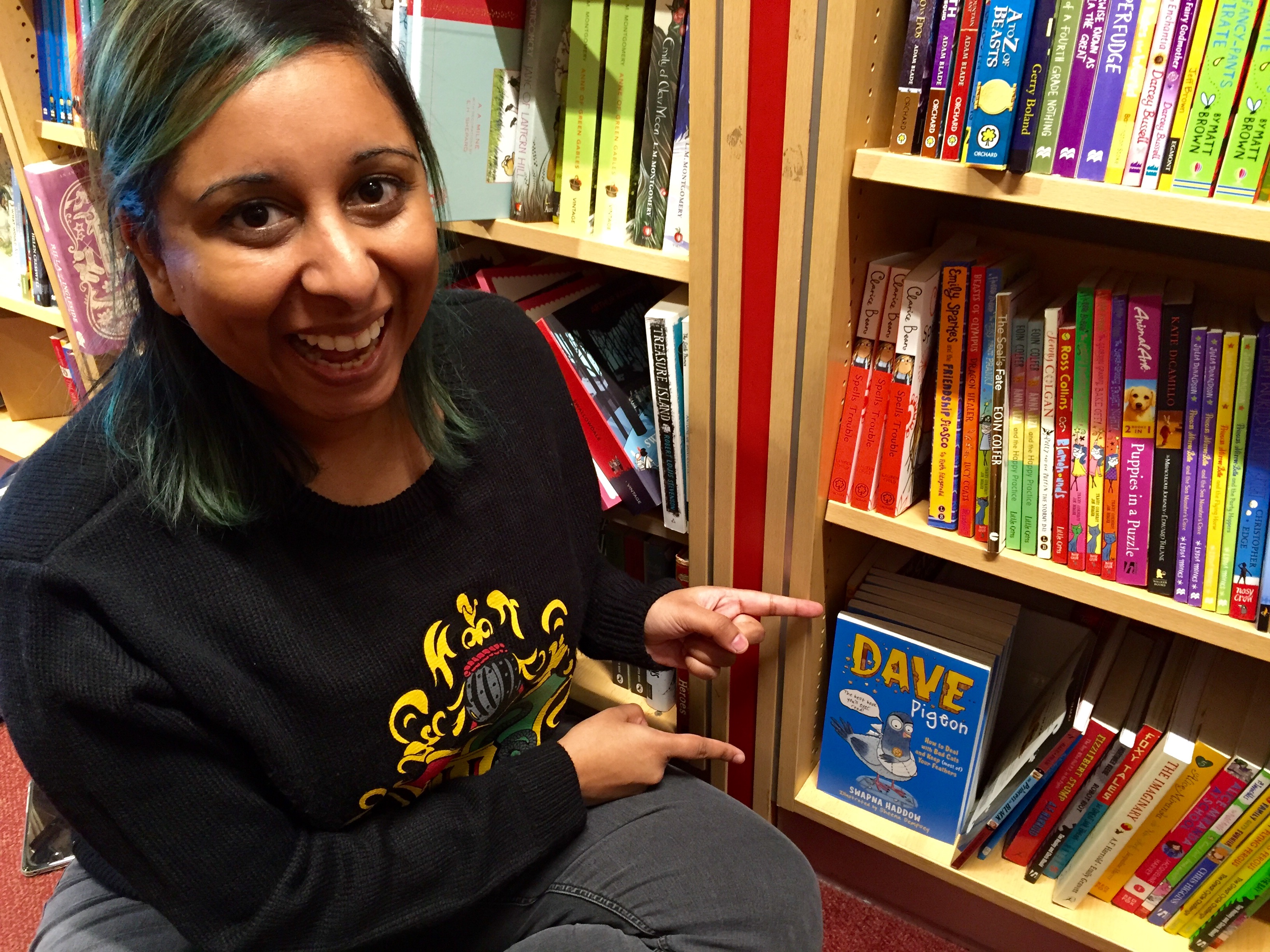 Dave Pigeon has received so much support and love already, it really has been the most wonderful celebration of all the hard work that went into writing the book. Yesterday is a day I'm not going to forget for a long while.
Thank you also to absolutely everyone who sent me pictures of Dave Pigeon on bookshop shelves, on bookshop tables and on their own shelves. I can't tell you how chuffed I am to see how many wonderful places Dave is roosting.
Of the lot, I picked this picture as my favourite.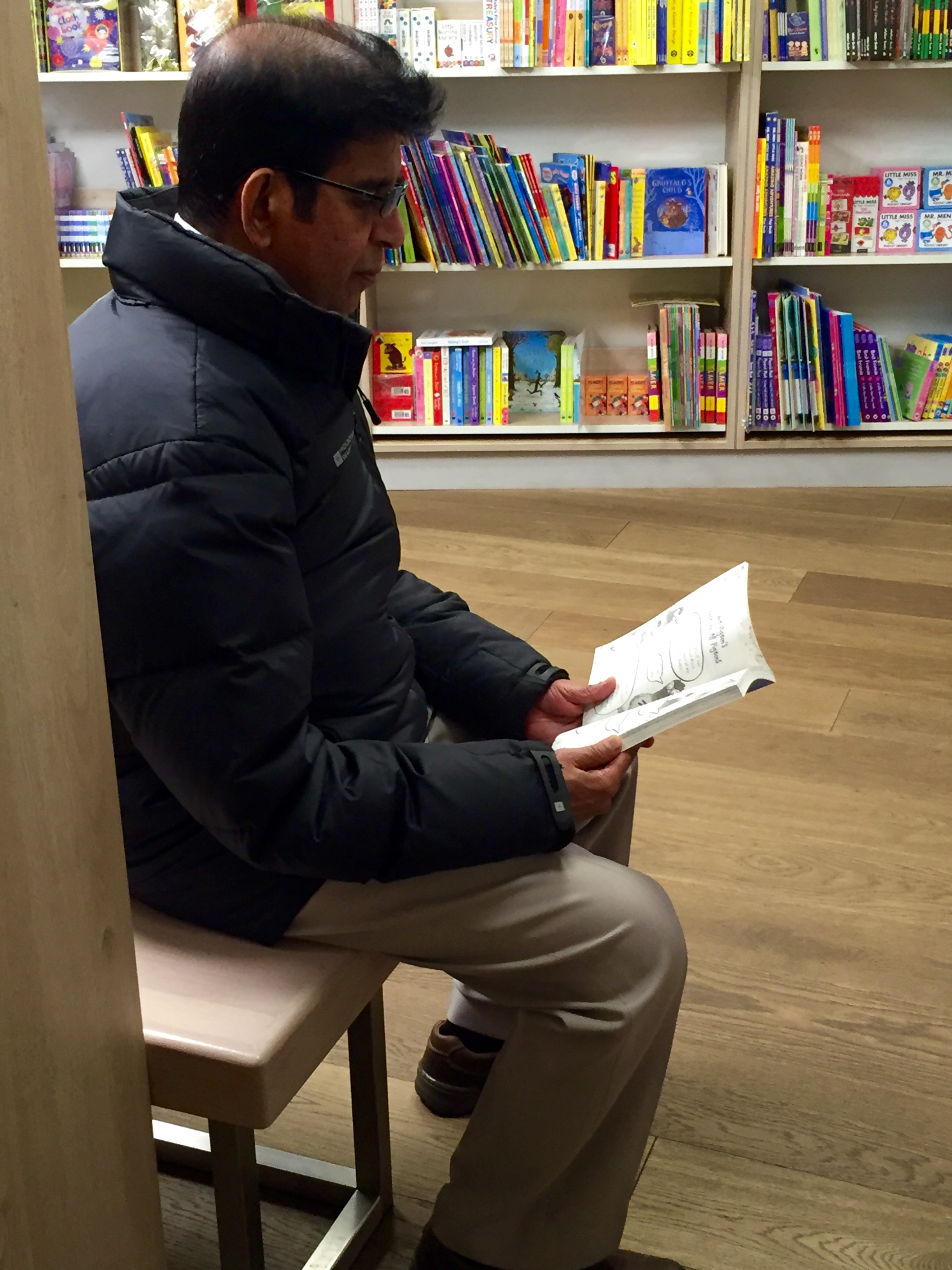 That's my lovely Dad there. He's reading Dave Pigeon. The first fiction book he has ever read. EVER.
Considering he and my mum raised three bookworms in me and my sisters, it's hard to believe my dad has never read a book for pleasure in his entire life. But he really hasn't.
This is his first.
Well done Dave Pigeon, I think we've converted him.