Dave Pigeon (Nuggets!) has landed at Pickled Pepper Books and taken over one of their beautiful windows. To coincide with my crafts event on Saturday 20th May at the bookshop, the lovely Urmi allowed me free rein of the window and of course I went all Dave Pigeon (Nuggets!) with it.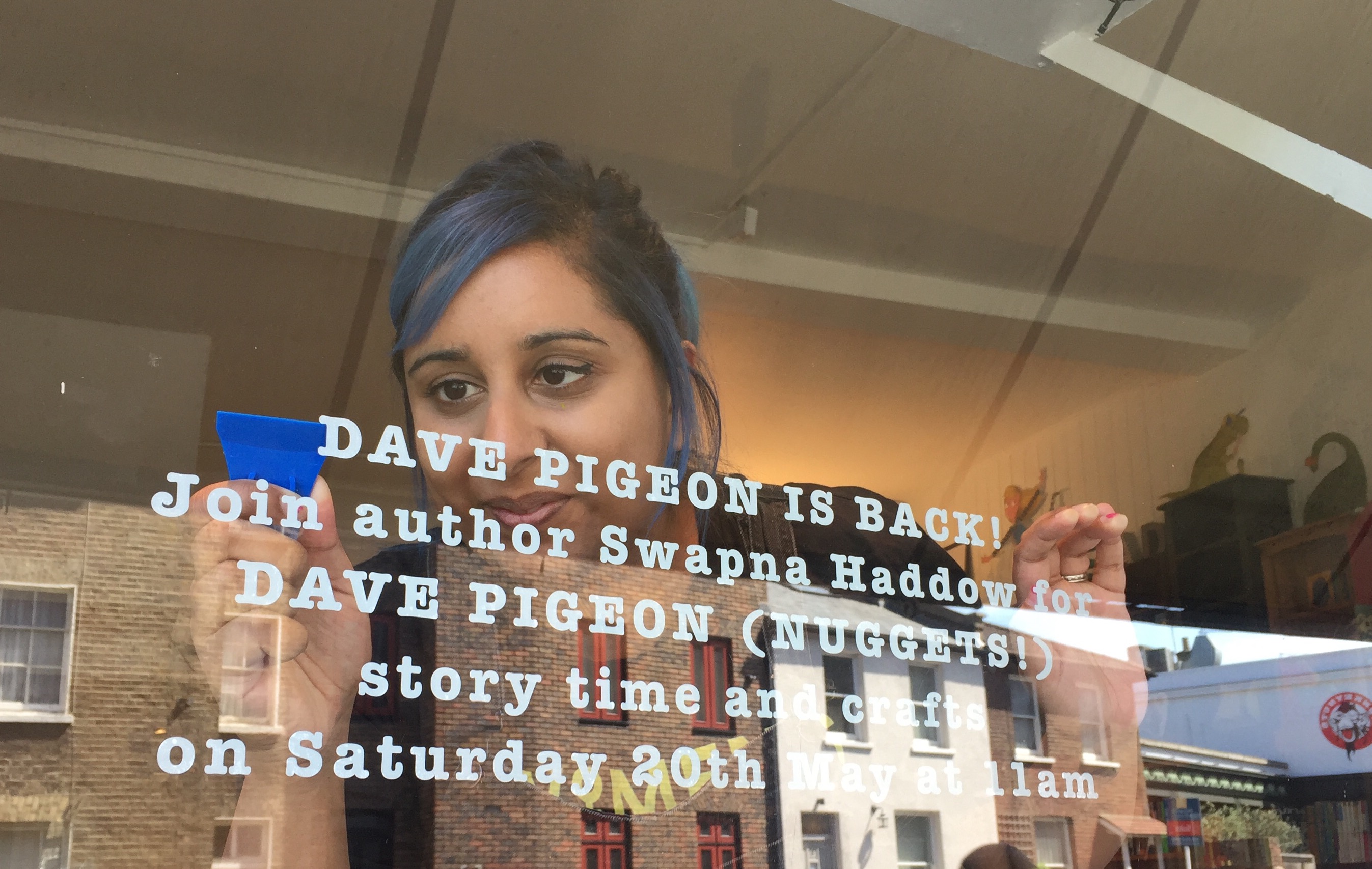 First up was the lettering…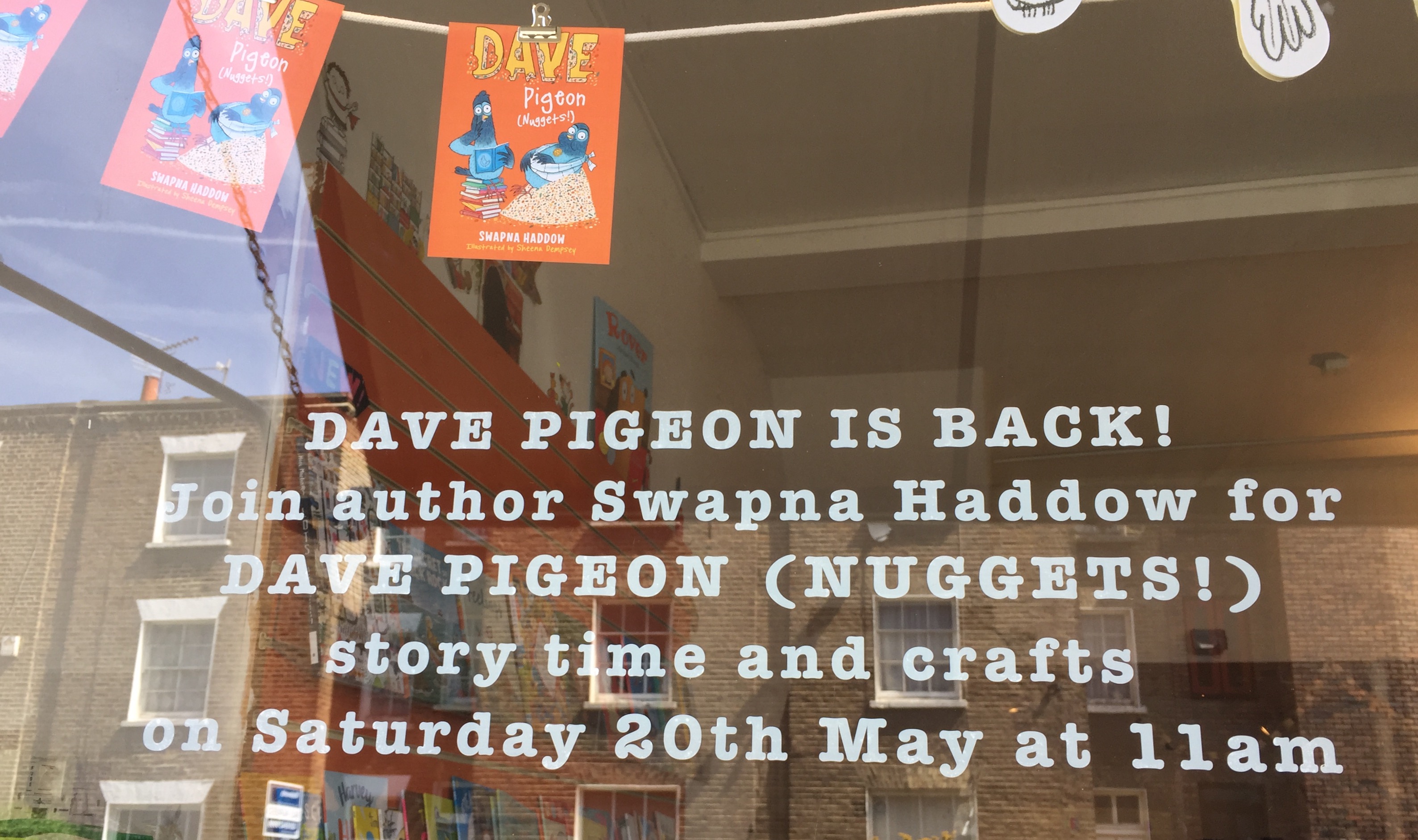 …Then in went Skipper's trusty typewriter, alongside a couple of Sheena Dempsey's gorgeously illustrated pigeons…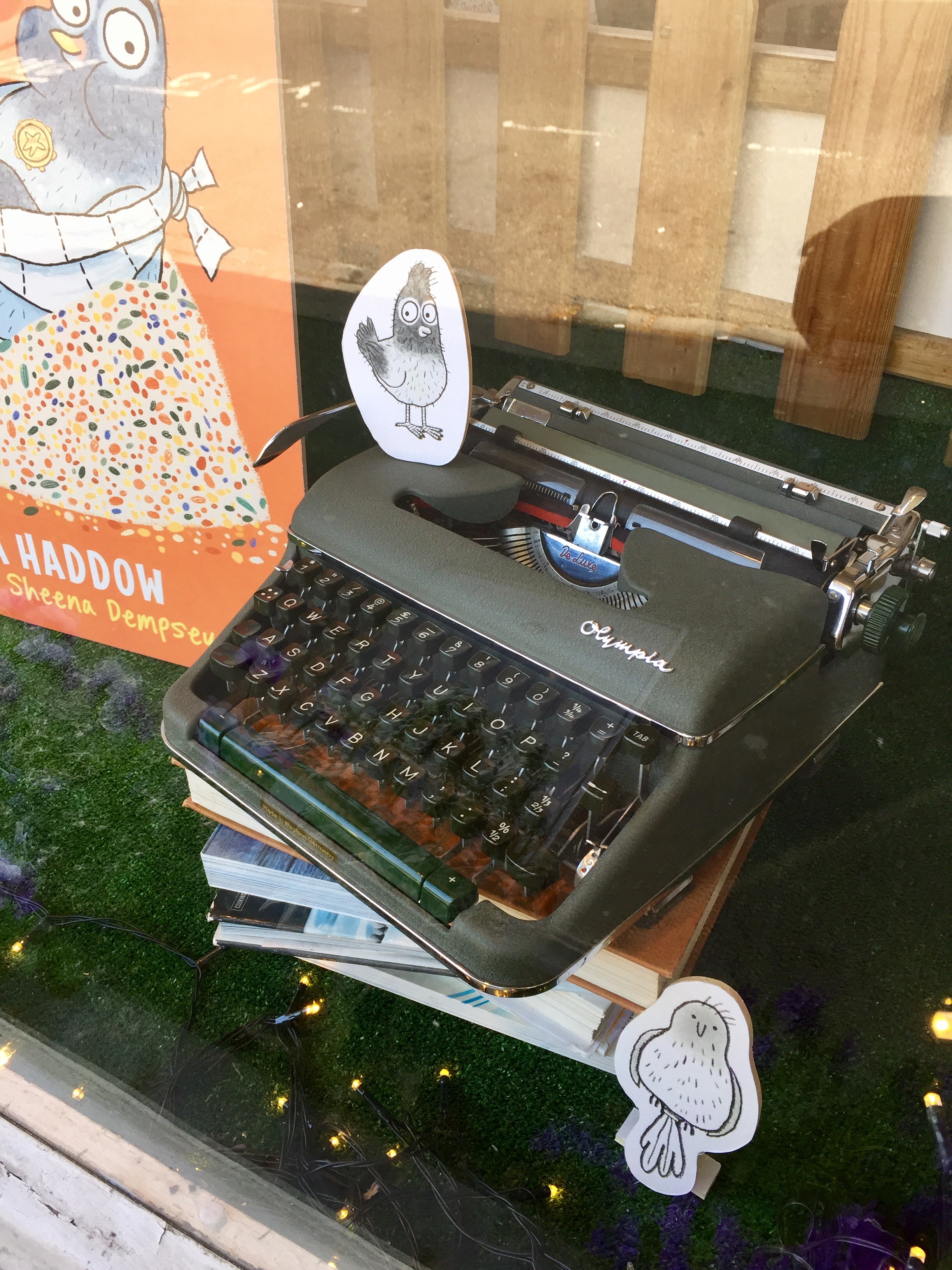 …We finished off the window with a giant cover of the book and more of Sheena's lovely pigeons perched on a washing line.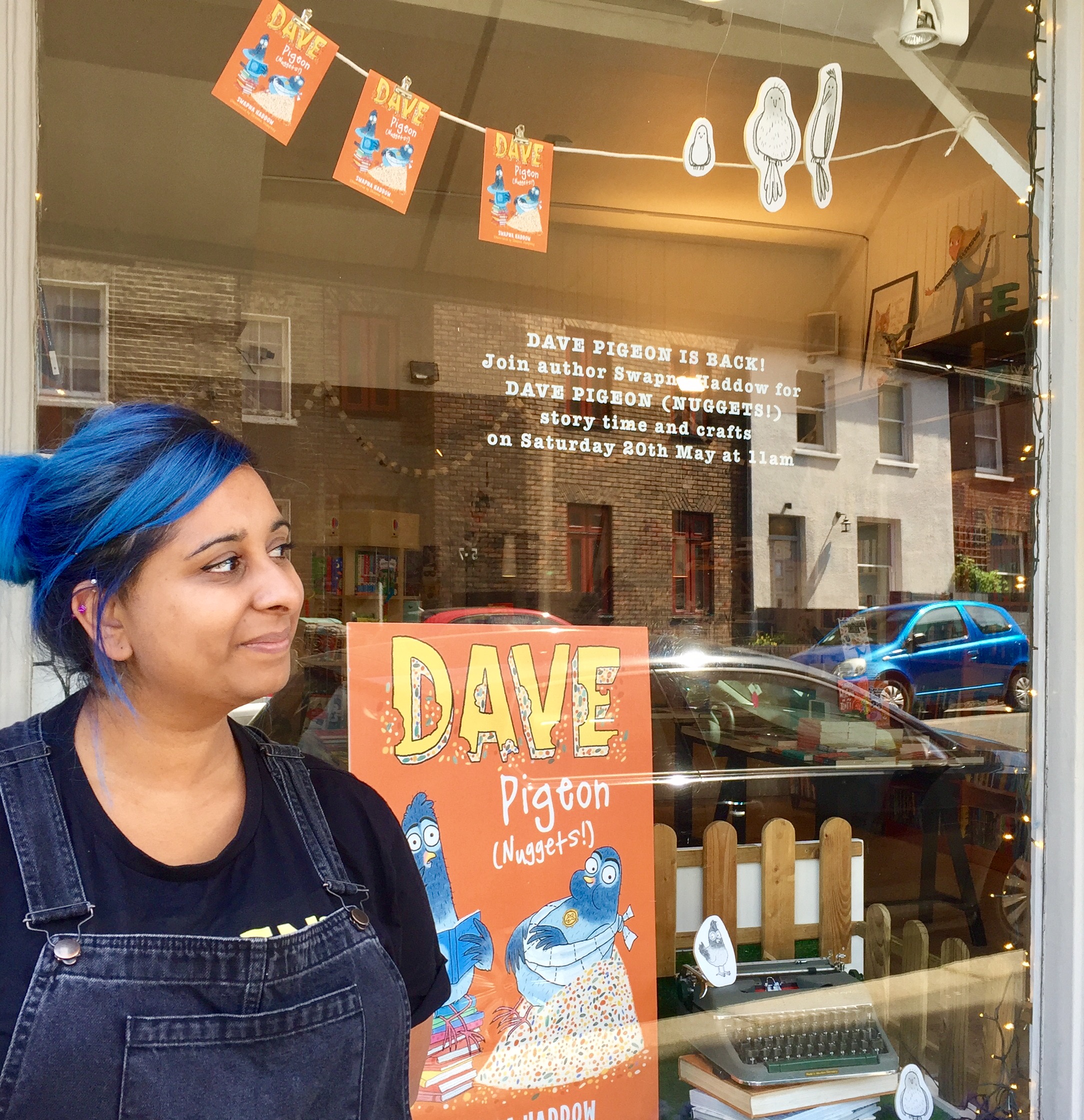 That's me, looking mighty proud of the finished window.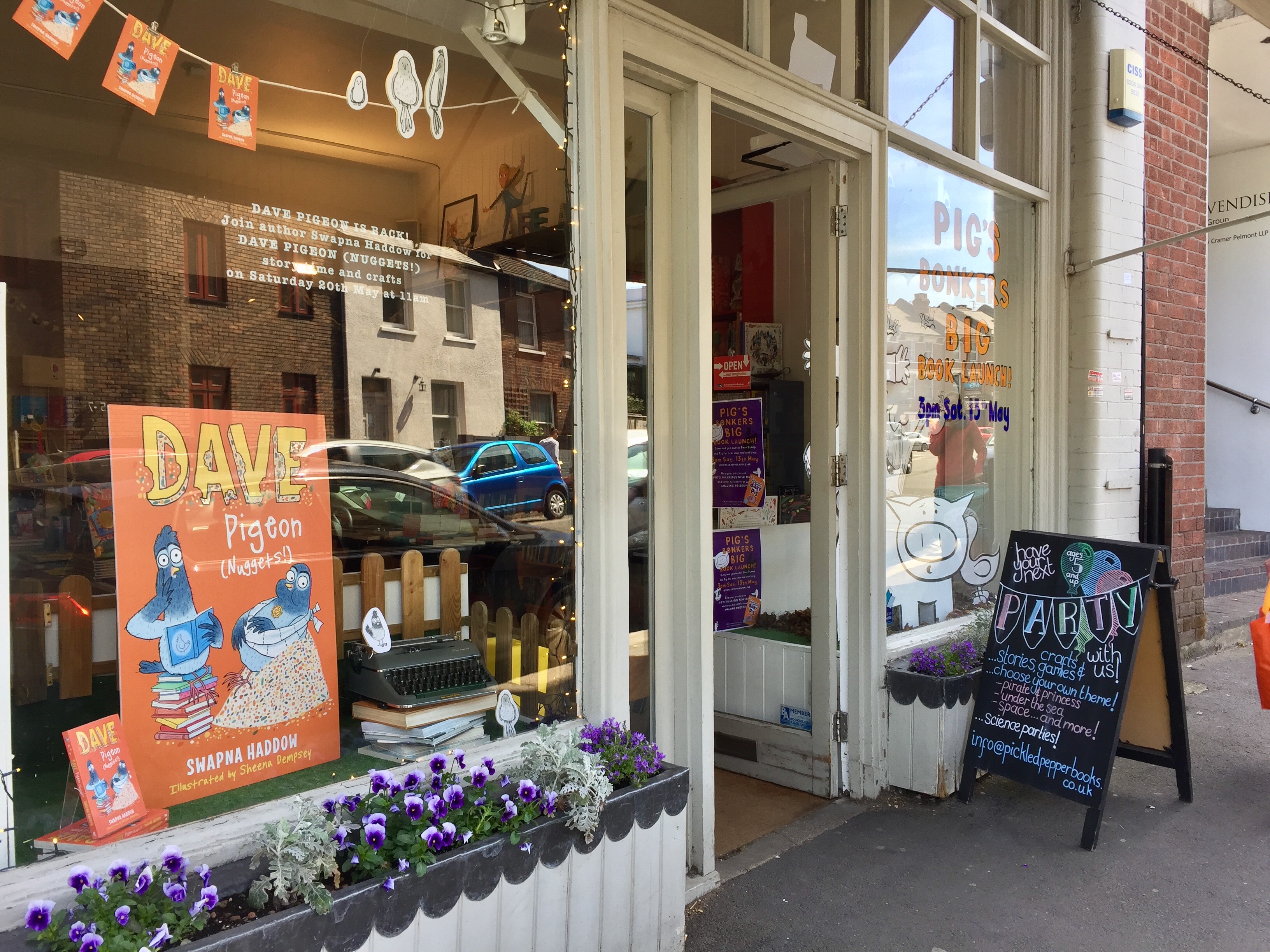 If you would like to have a look at the window, pop by Pickled Pepper Books in the next week and a half and do join us for a Dave Pigeon (Nuggets!) inspired story time and crafts session on Saturday 20th May from 11 am. Further details about the event are available directly from Pickled Pepper Books.