Today, Sheena and I were at the University of East London. We weren't in front of our usual crowd of five to eleven year olds but instead met with a hundred student teachers who were just months away from going in to work in primary schools. Led by the wonderful Nikki Gamble of Just Imagine, we were part of the Read to Inspire event, alongside author Chitra Soundar, where we spoke to the next generation of teachers about bringing the joy of reading for pleasure into their classrooms.
Nikki talked about the importance of children being adventurous in their choice of books and taking 'risks'.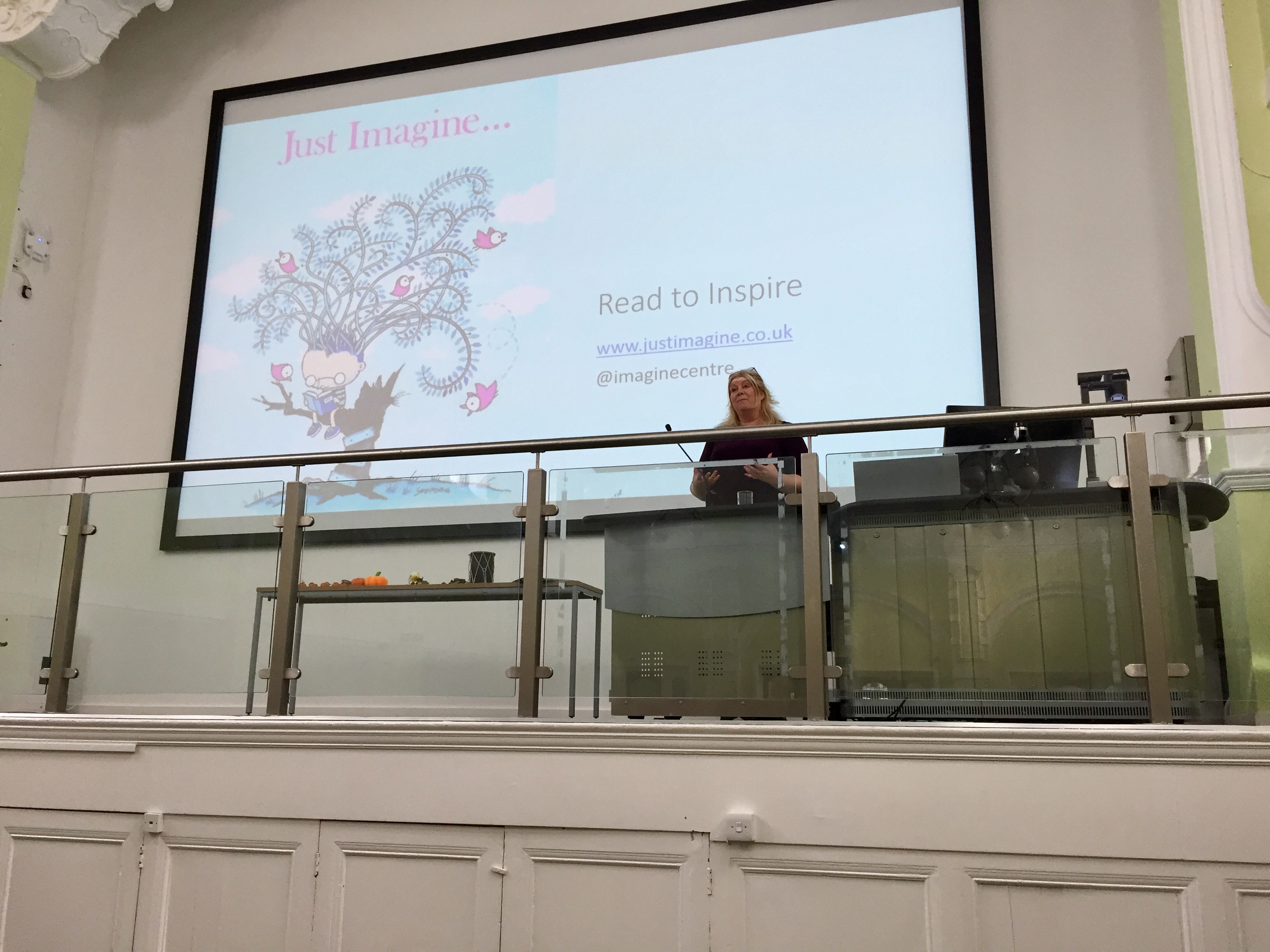 Chitra introduced us to her books and showed us what she did in her events, entertaining us with her storytelling.
Nikki then joined Sheena and I and we had an 'in conversation' piece were we talked about our routes into illustration and writing respectively.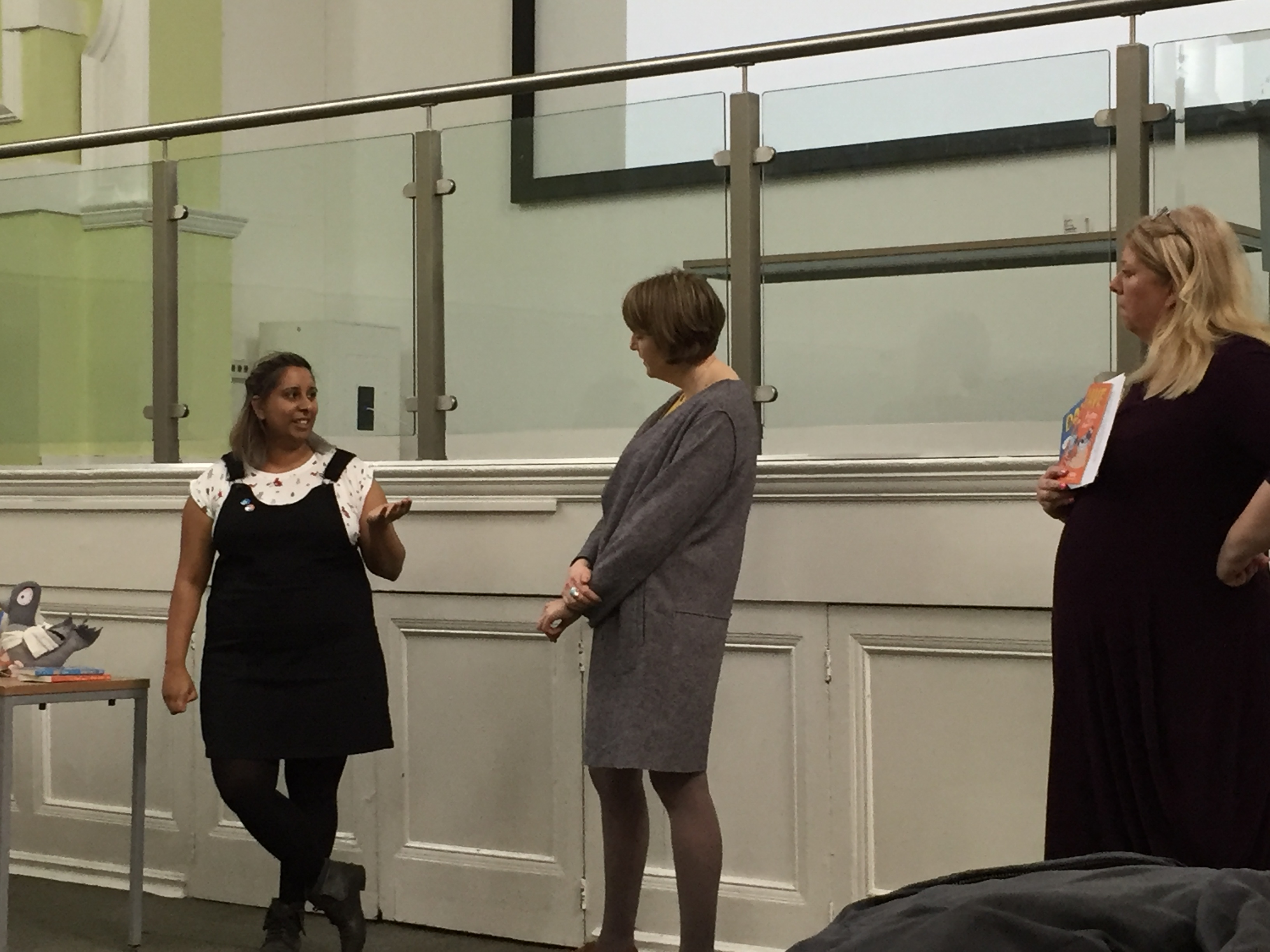 We also gave the students a taster of our character building session where the students helped us create a brand new villain.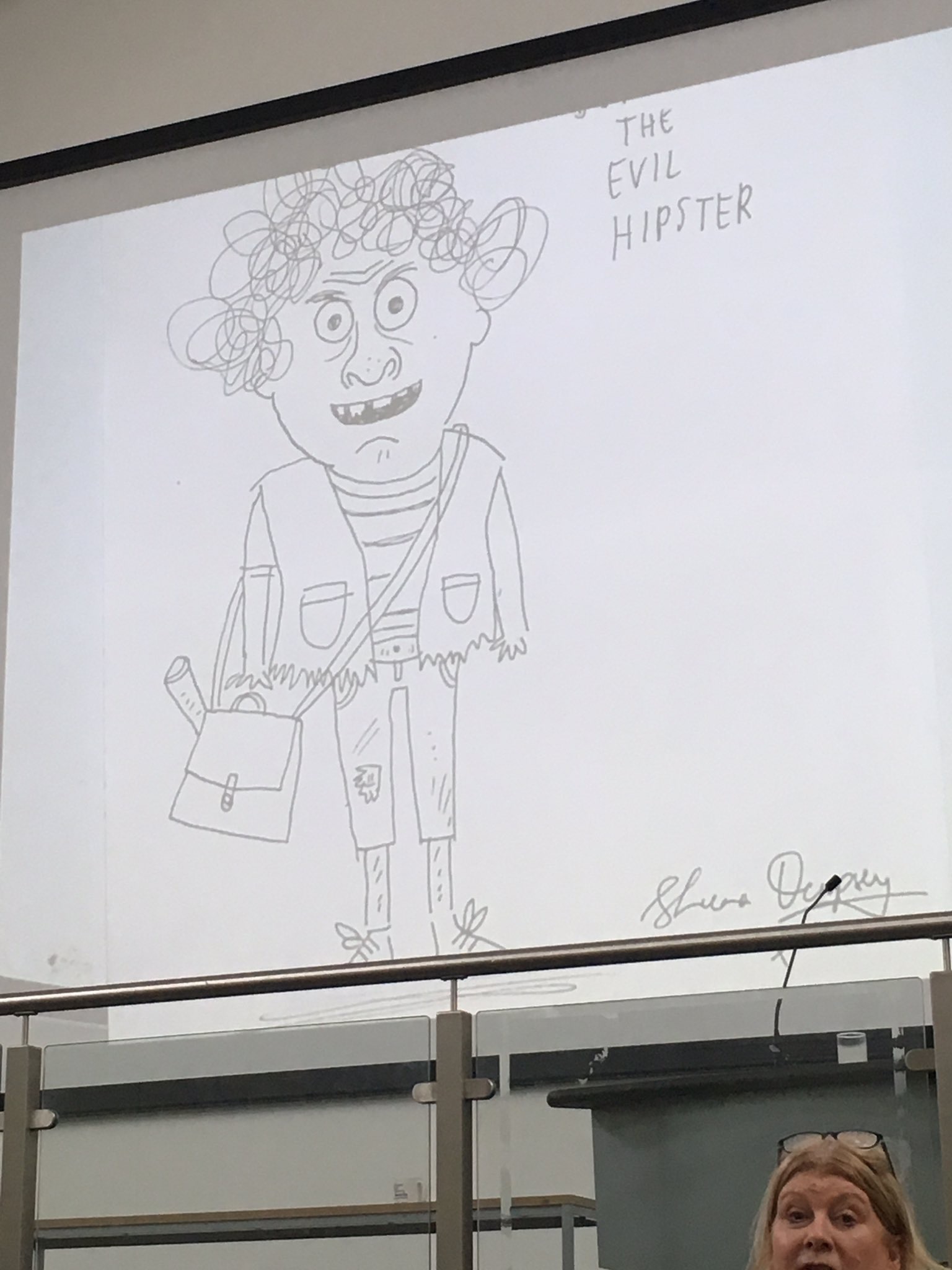 Thank you so much to Nikki, Rose, Fran and Daniel and the lovely students at the University of East London who were such wonderful hosts.