After a furious three hours of sewing we have one Roly Poly Bird (from 'The Twits' by Roald Dahl, illustrated by Quentin Blake) to celebrate World Book Day. Thanks to a brilliant template and a lot of old t-shirts.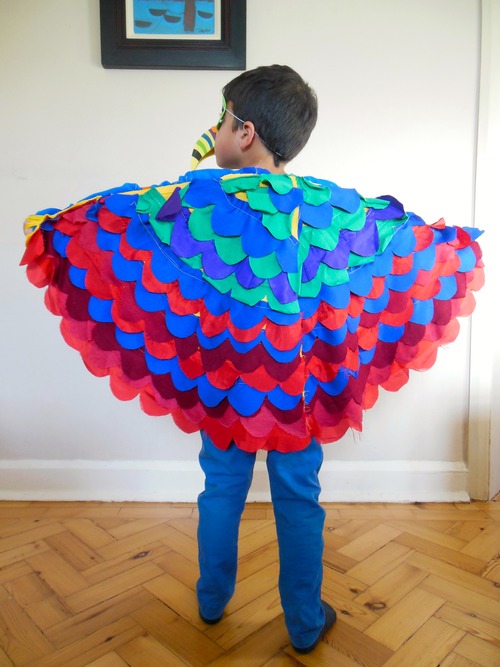 You can find some brilliant costume and fundraising ideas from Book Aid International who work hard to get books to kids and improve literacy in sub-Saharan Africa.
However you celebrate, I hope you have a wonderful and creative day with your nose in a book!