I'm so pleased to be introducing you all to my brand new young fiction series 'Ballet Bunnies'.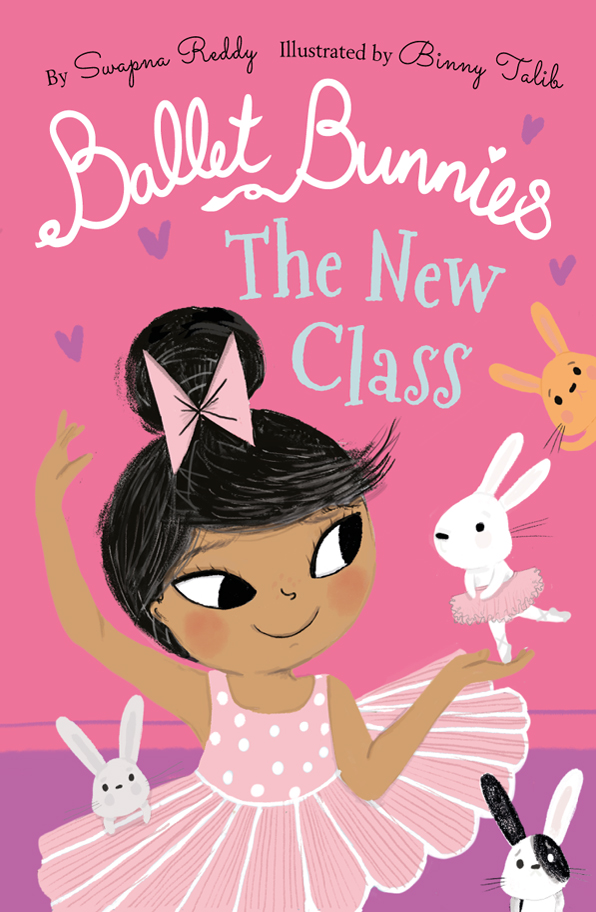 Created in-house by the team at Oxford University Press Children's Books and editor Debbie Sims, illustrated by the brilliant Binny Talib, designed by Sarah Darby and Holly Fulbrook and written by me, 'Ballet Bunnies' follows Millie on her adventures at her ballet school where she meets four dancing bunnies. The stories are about friendship, kindness and finding your inner courage.
Binny Talib is a Sydney based illustrator who loves to create wallpaper, branding, childrens books, editorial, packaging and anything else she can draw all over. Binny's illustration career has flowed on from a design background as an agency Art Director and Creative Director, she has an honours degree in Visual Communications. Her most recent books are 'The Ladybird Big Book of Dead Things', 'Two Sides', 'Hark, it's me Ruby Lee' and 'Origami Heart'. Binny was short listed for the Prime Minister's Literary award and received an Honour from the Children's Book Council for her book with Lisa Shananhan, 'Hark it's me Ruby Lee'.
Binny now works happily on beautiful Sydney harbour with other lovely creative folks drinking copious amounts of dandelion tea and is inspired by Jasper her rescue cat.
This was the first time I got to work with Binny but I have been a huge fan of her work for a long time. I invited her on to my blog for a little interview so we could all get to know her better.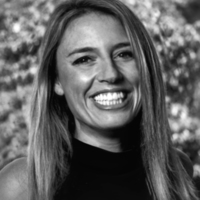 S: Hi Binny! Thank you so much for joining me here on my blog. Tell us a bit about how you got into children's book illustration?
B: Hello! I Started out studying Architecture, and then studied Visual Communications, majoring in design, film and Illustration. When I graduated I was a designer for many years, and a Creative director, and I consistently included lots of illustrations in my design work. Eventually I started getting illustration work. This lead to getting an agent in New York, I was then lucky enough to get some book picture projects.
I had also done some illustration chapter books at home in Australia from publishers approaching me after seeing my portfolio.
S: How did you get involved in the Ballet Bunnies project?
My wonderful Agency, Bright came to me with the project. What's not to love ballets doing ballet!
S: What do you love illustrating the most?
I honestly love rabbits! But any cute animals in general. I love to anthropomorphise them and create little personalities.
S: What's coming next from Binny Talib?
I have another wonderful fun book coming out with Ladybird in the UK (I can't mention its name yet!) They have been a joy to work with. Also this year
I have some exciting stationery projects.
S: As an illustrator who has worked with many writers, do you have any advice for writers working with illustrators?
It's my favourite when the writer trusts the illustrator to create their vision. It's such an honour to bring writers characters to life and create their world. I always get a bit nervous when I know the publisher is showing the writer my work for the first time, I always hope they are pleased with my interpretation.
Some authors notes may be helpful if the writing context is abstract, but I think it's important to make them brief and not be too prescriptive as you want the illustrator to really run with all the amazing possibilities of turning your writing into visuals. It's a good idea to know the process of working with an illustrator through the publisher before.
You can find out more about Binny and her books here.
We've just had our first review in for Ballet Bunnies: The New Class from V's View from the Bookshelves and it's gone down a storm! Have a read of the review here. Thank you, Veronica!
Whilst you wait for the book to arrive in your local bookshop and library, have a go at the Ballet Bunnies activities waiting for you in 'Fun Stuff' area. See if you can make a matchbox bed for the little bunnies just like I did: